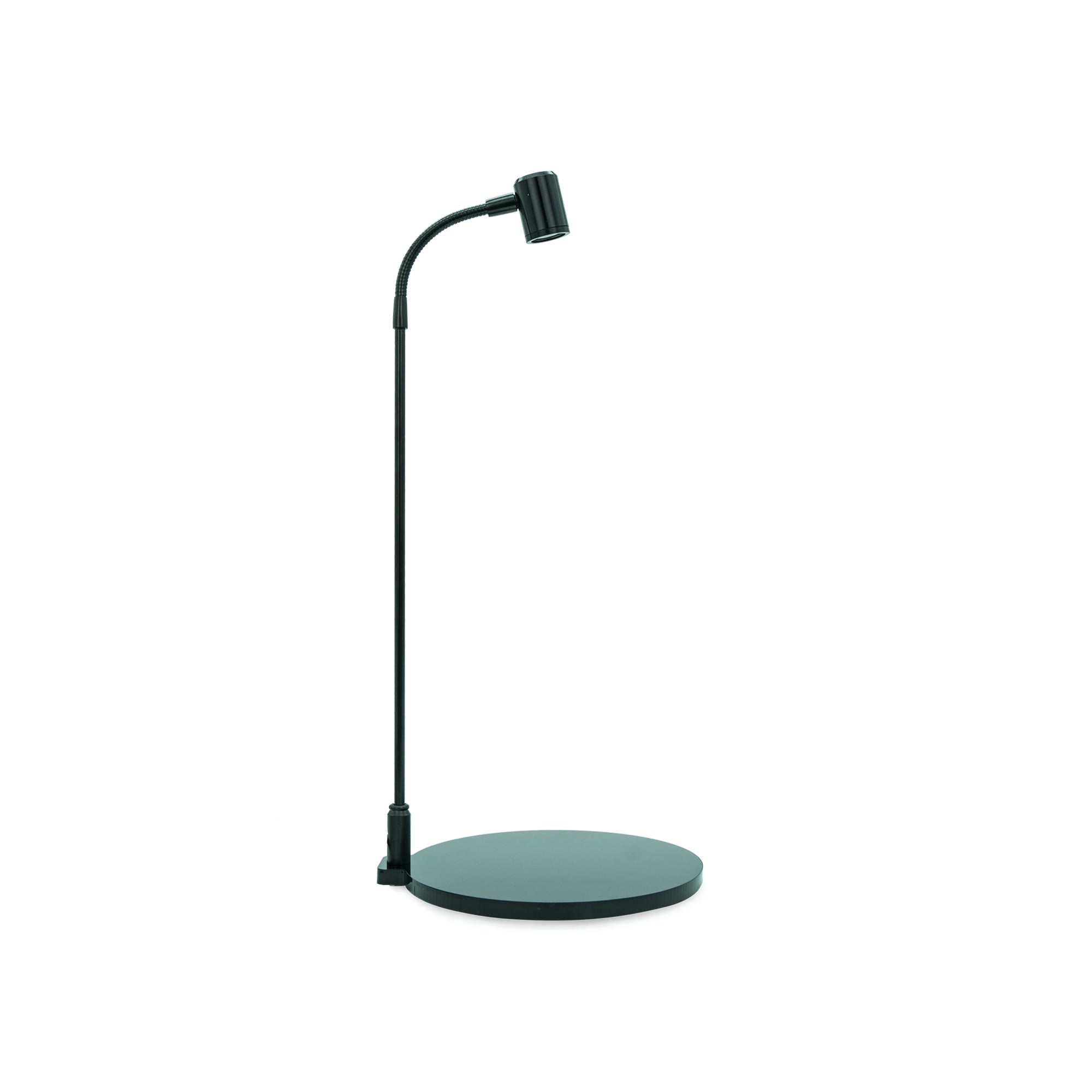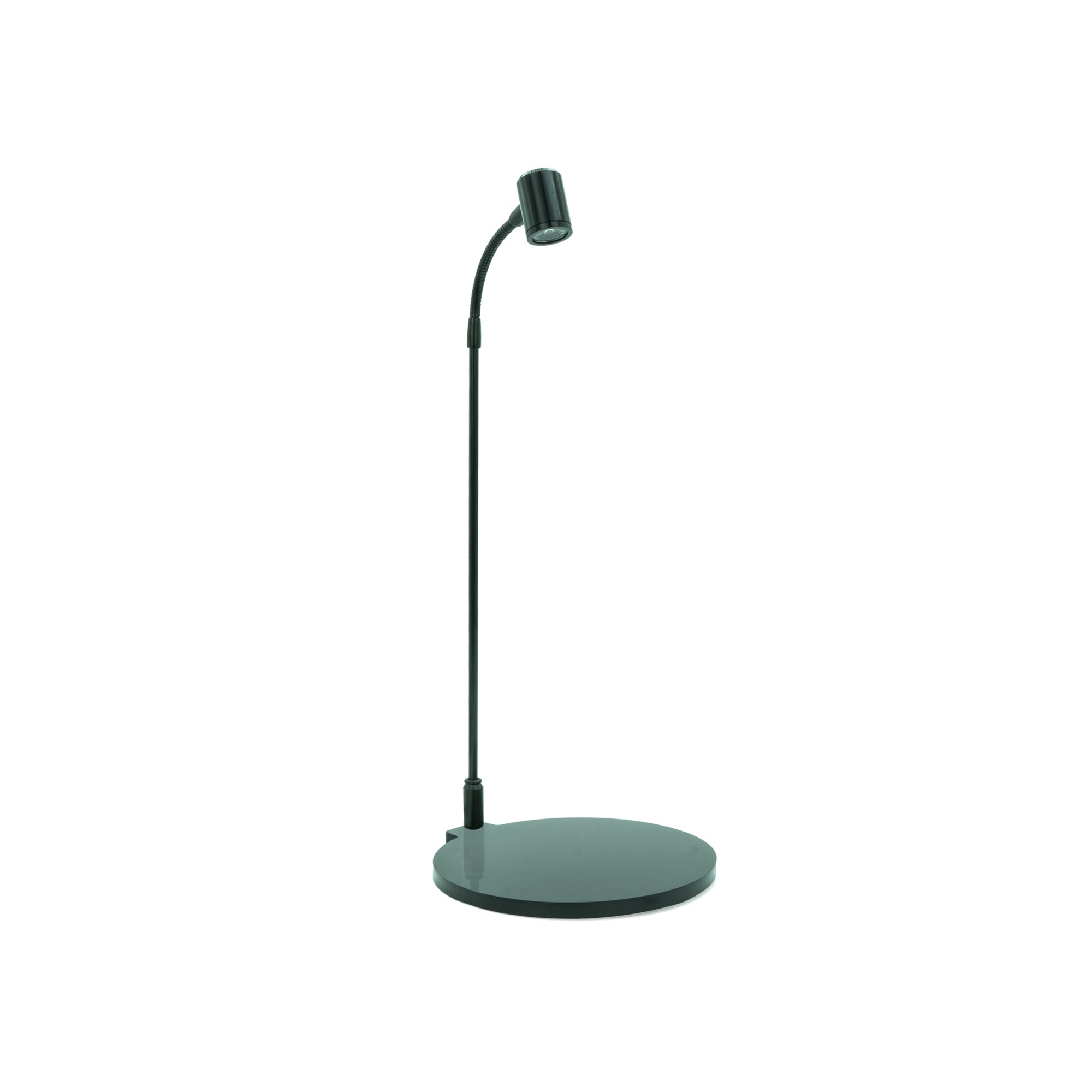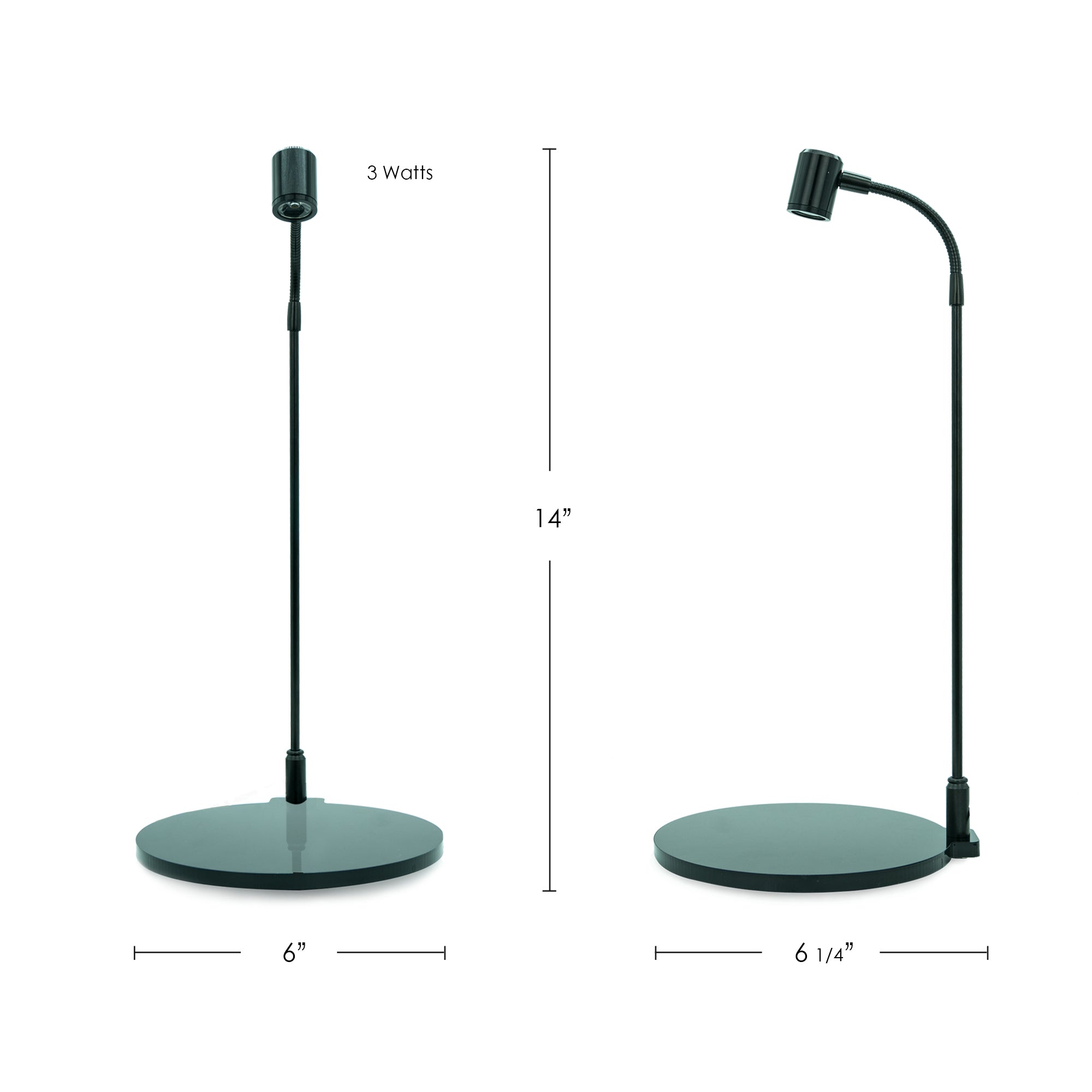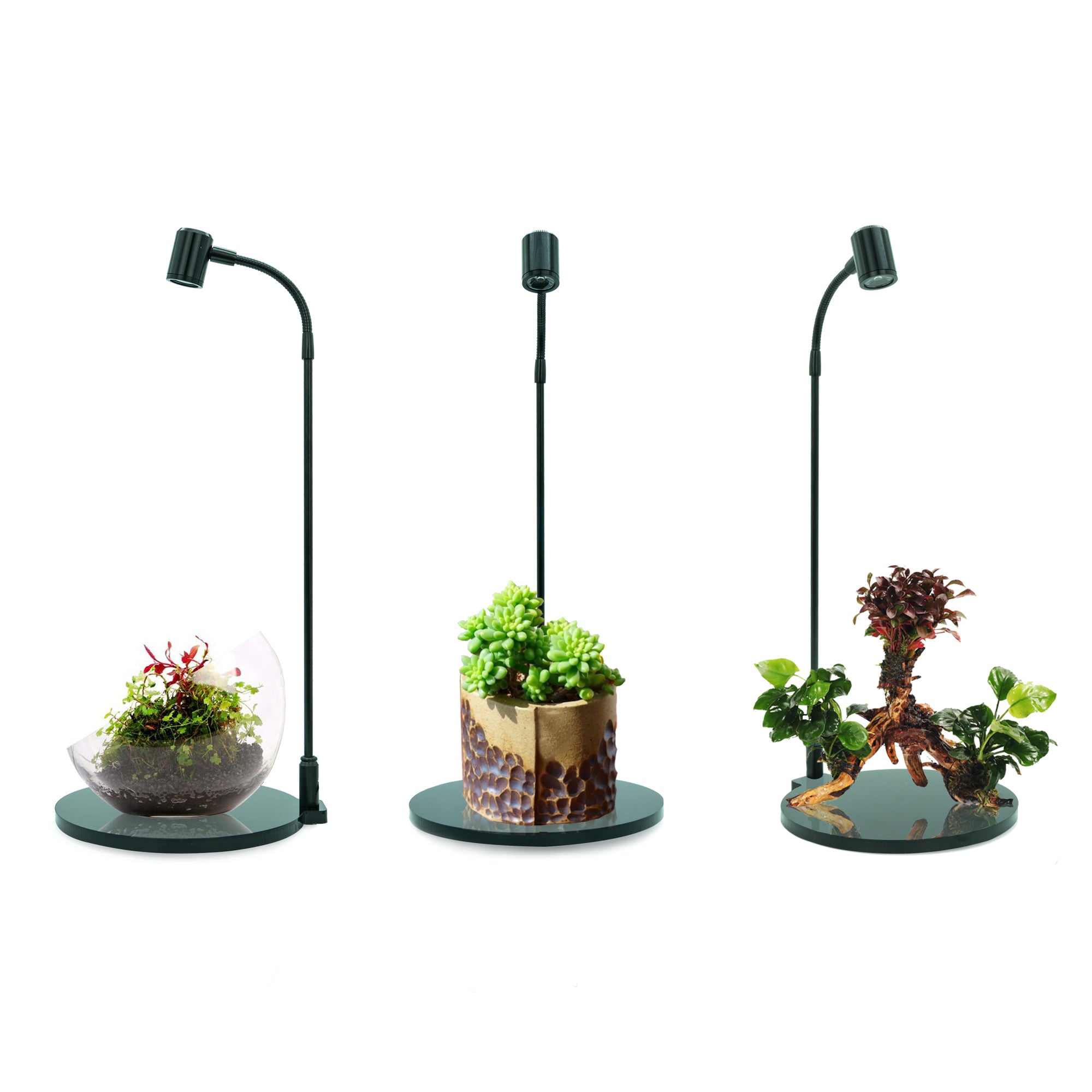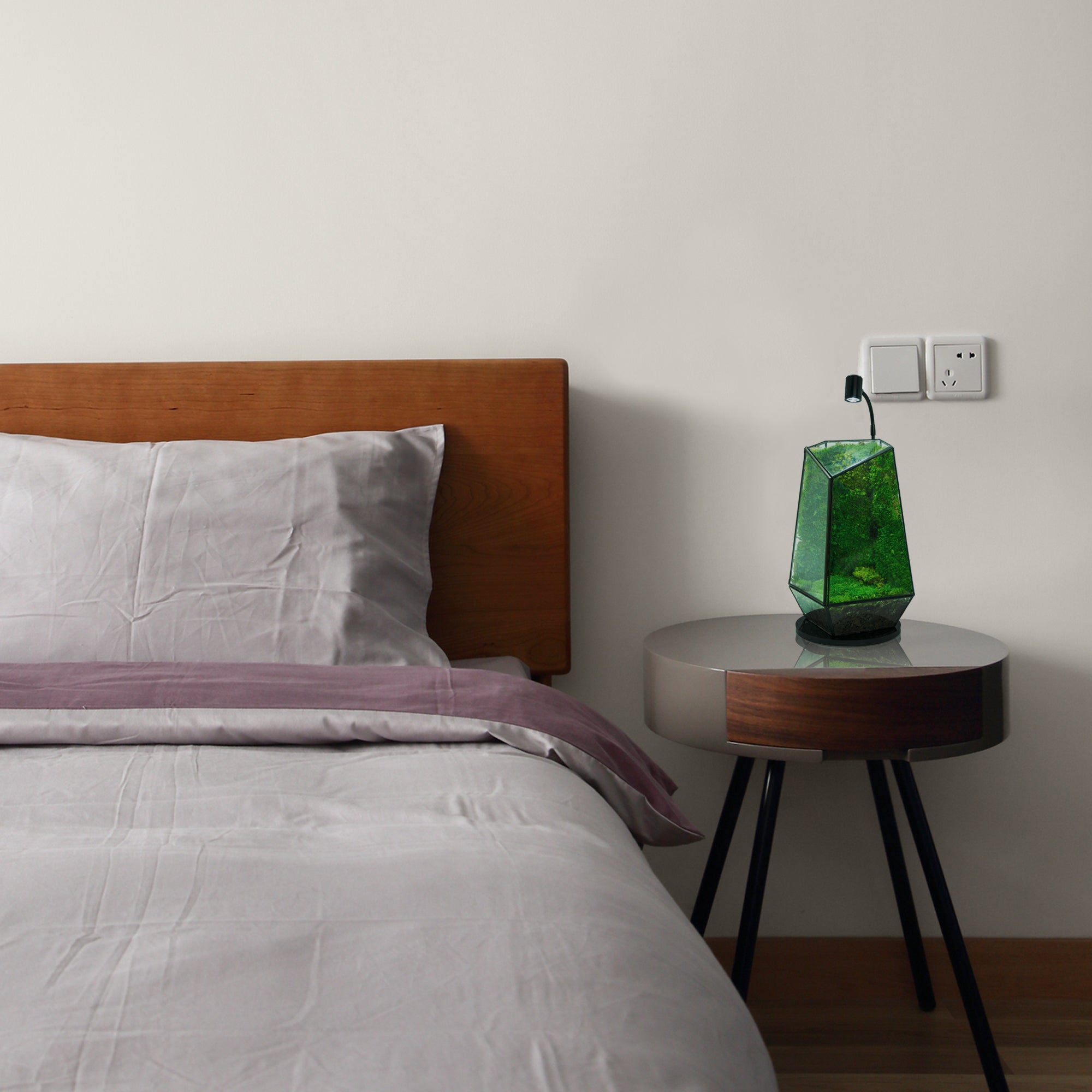 HIRO Aquatics MINI Aquarium Spotlight for Aquarium Jars, Bottle Displays, Mini Terrariums
Out of stock
Free US Standard Shipping on order over $35
This little Mini Full Spectrum Spotlight is ideal to illuminate Aquarium Jar/bottles, Mini Terrariums, Miniature in Glass bottles or indoor potted plants.


The black acrylic standee is only as big as a palm, concise and simple.

The equipped 3W full spectrum LED can promote plant's growth while not provide too bright lights to get it hurt.


Height in total - 14 inch

Diameter of the bottom - 6 inch

3 Watts, 100 lumens

110-240V with US two pin plug

One year manufacture warranty
New Goods Come Every Month!
Subscribe to our newsletter and be the first to receive the latest product information and deals!