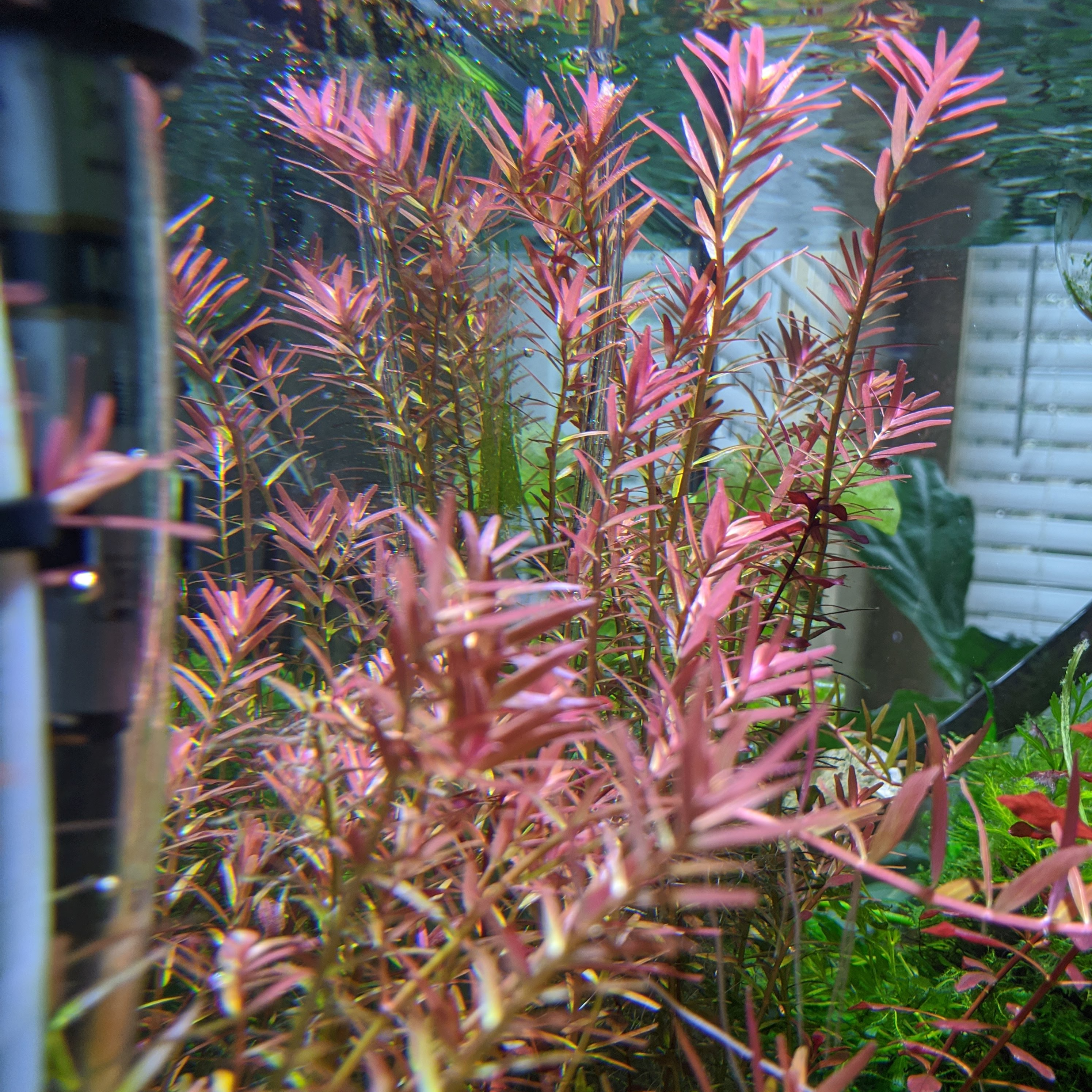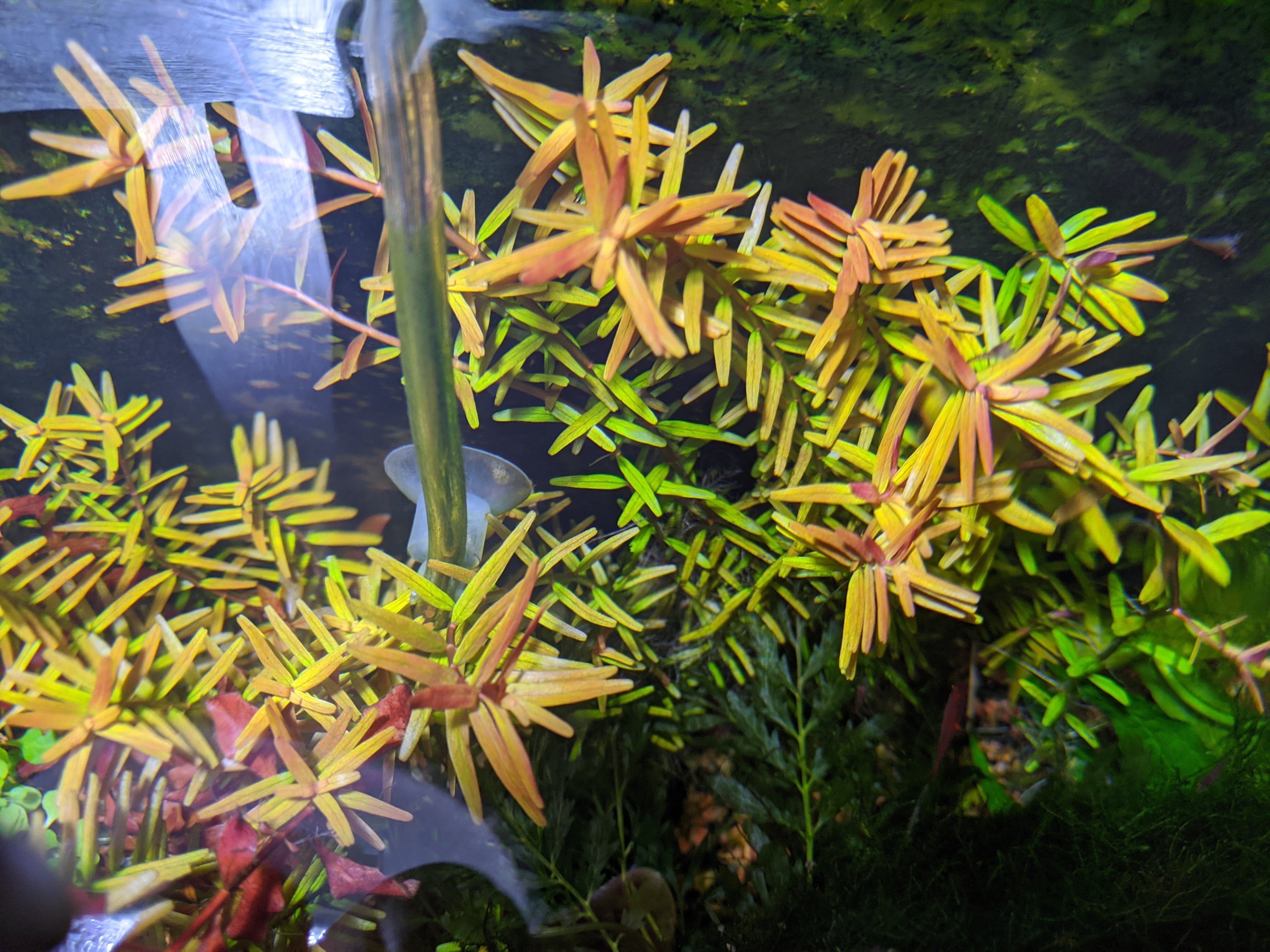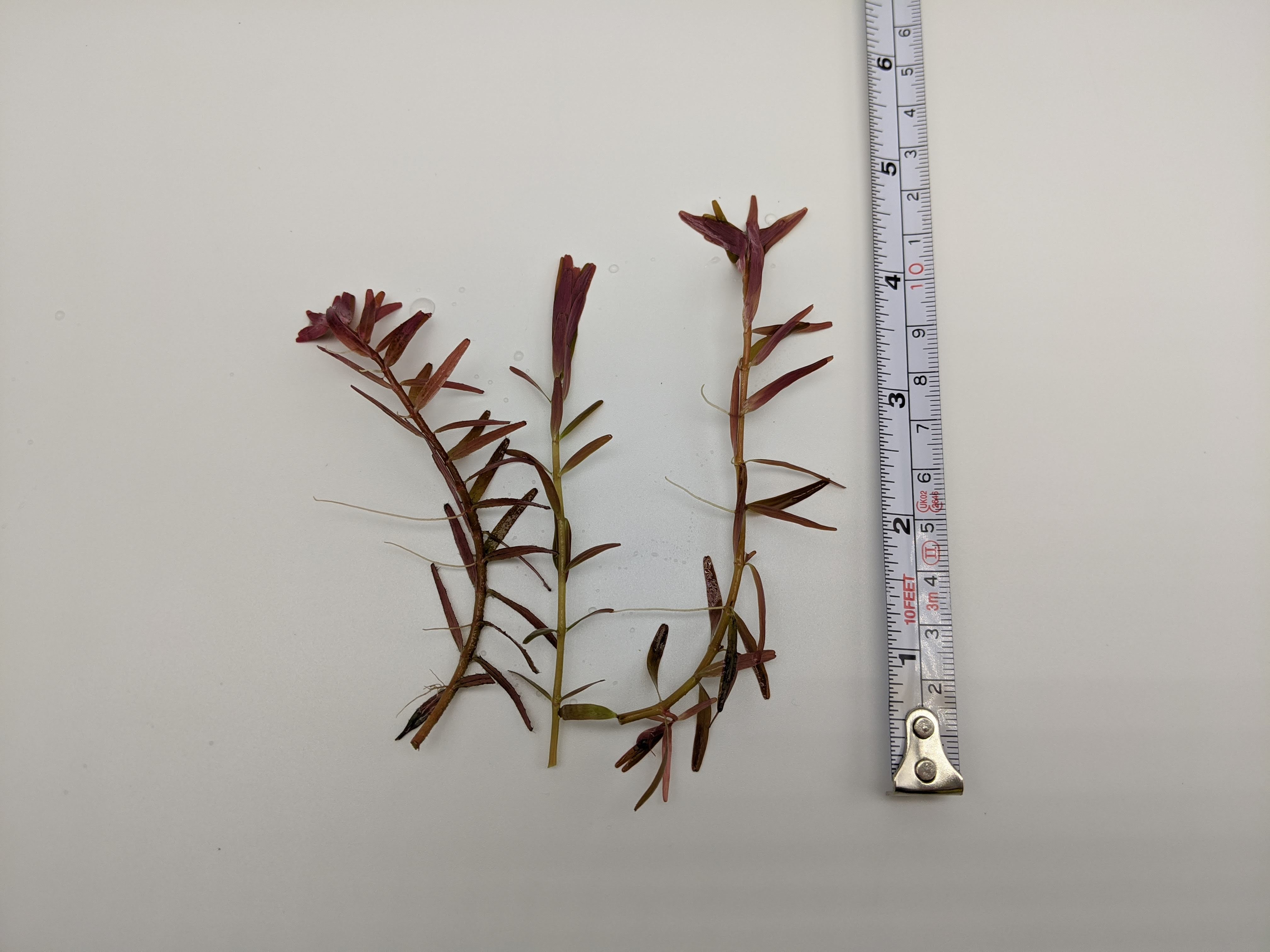 Rotala 'Vietnam H'ra', Mid to Background Plants
Out of stock
Free US Standard Shipping on order over $35
* It has fragile leaves! Be sure to handle with care.
* Each stem is freshly cut trimming of the plant in the tank. Each stem is about 3-5 inch long.
* Please choose the quantity of stems from the drop down menu.
* The ones sold in this listing is the submerged form of this species, so it has longer, pointed leaves.
All about Rotala Vietnam H'ra
Rotala Vietnam H'ra (Rotala rotundifolia "Vietnam H'ra") is a very prolific, versatile stem plant that is one of the easier "red leaf" plants to keep. This particular variety is a geographic variant that is known for its red stems, red, orange, and green leaves, and creeping growth. ?It has rather narrow leaves and an overhanging or creeping growth.

The name "roundleaf or rotundifolia" is actually something of a misnomer in describing this species. While the semi-emersed/creeping version of this plant does indeed have round leaves, its more common submersed/aquatic form has longer, pointed leaves. The ones in this listings are submersed form plants.

With moderate to high lighting, this plant will develop a great deal of pink to red coloration. It can be grown emerged or submerged, so it is useful in aquariums, vivariums, paludariums, and terrariums.

Rotala Vietnam H'ra does not have the stringent care requirements of many of its relatives. It requires moderate to high lighting. The key to maximum red coloration is a combination of high lighting, high phosphates, and low nitrates in the aquarium.

Like most stem plants, this plant can be easily propagated through trimming and replanting of the cuttings. In the case of this prolific plant, regular trimming may be necessary to prevent overgrowth. CO2 supplementation is beneficial, but certainly not required for this plant.

Origin: Vietnam
Height: 4-8"
pH: 6.5-7.5
Care: Easy
Light: High
Co2: Recommend
Propagation: Cuttings
Growth Rate: Medium
New Goods Come Every Month!
Subscribe to our newsletter and be the first to receive the latest product information and deals!