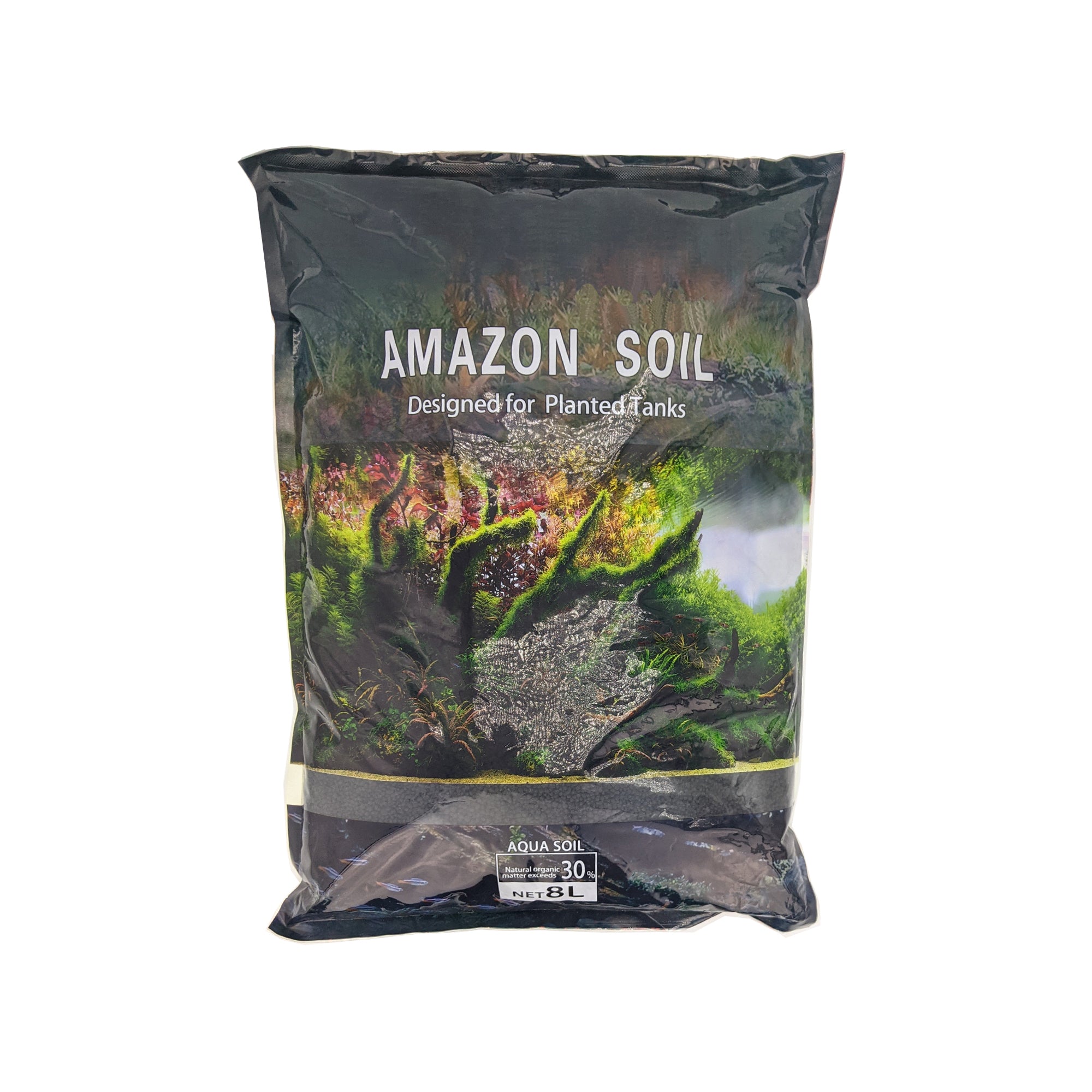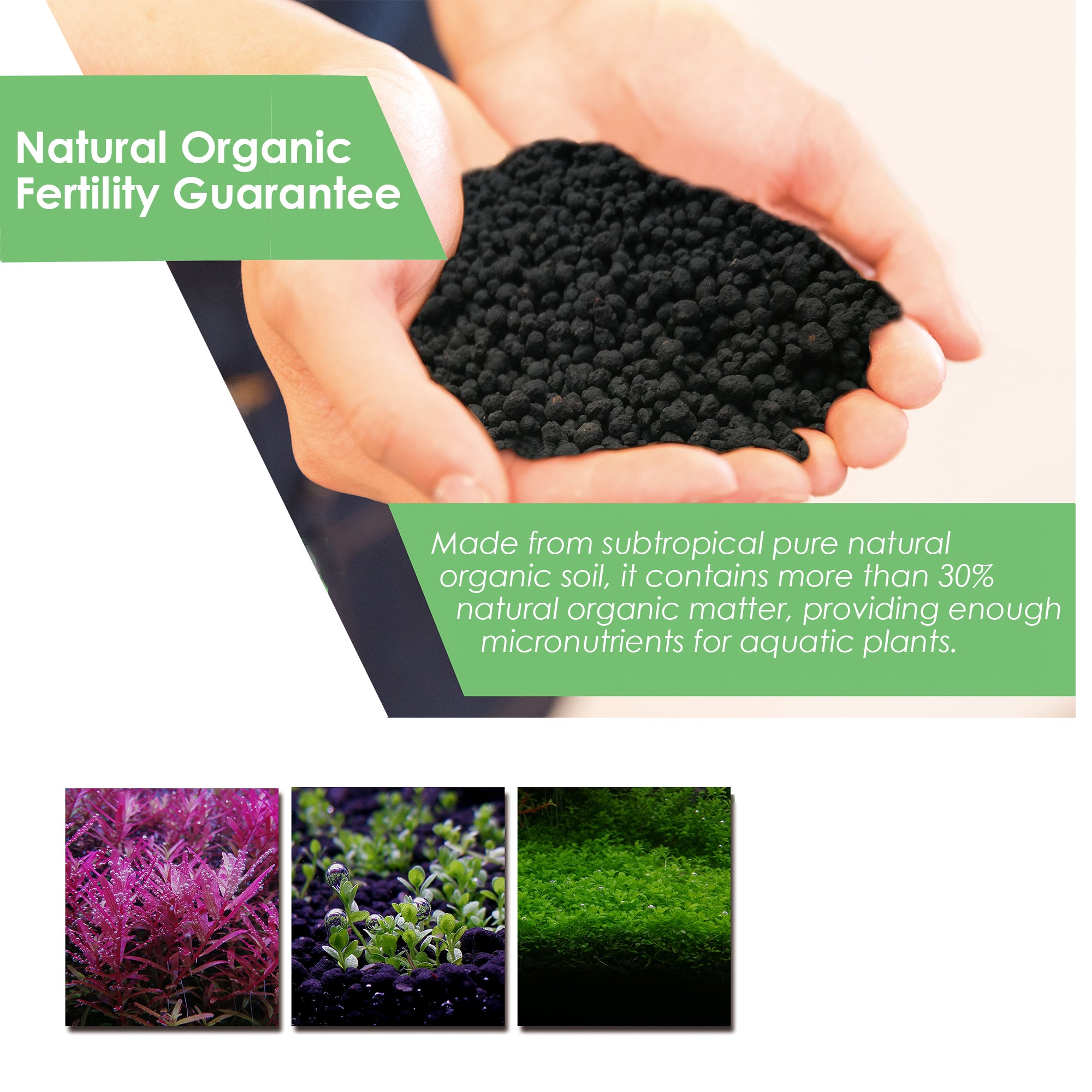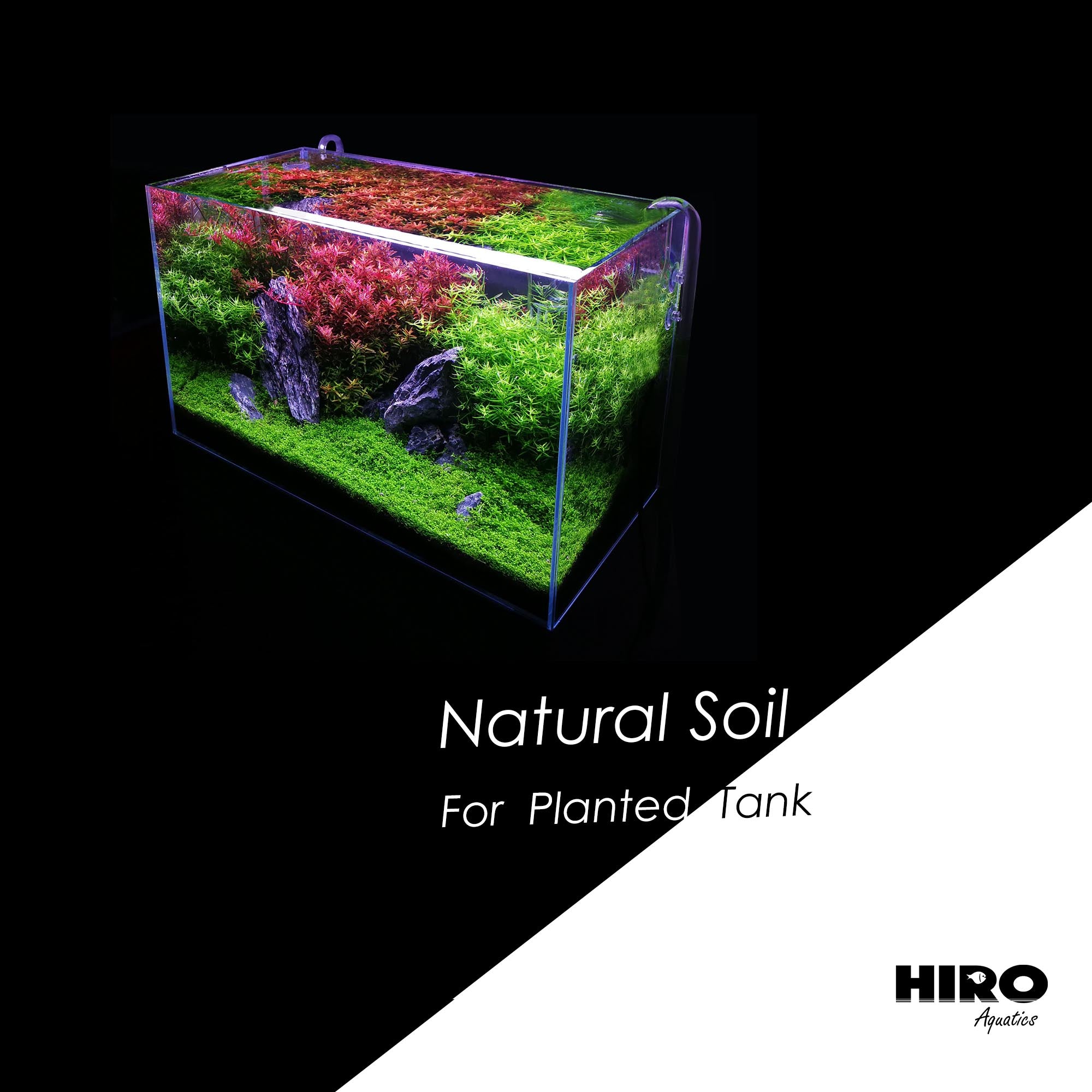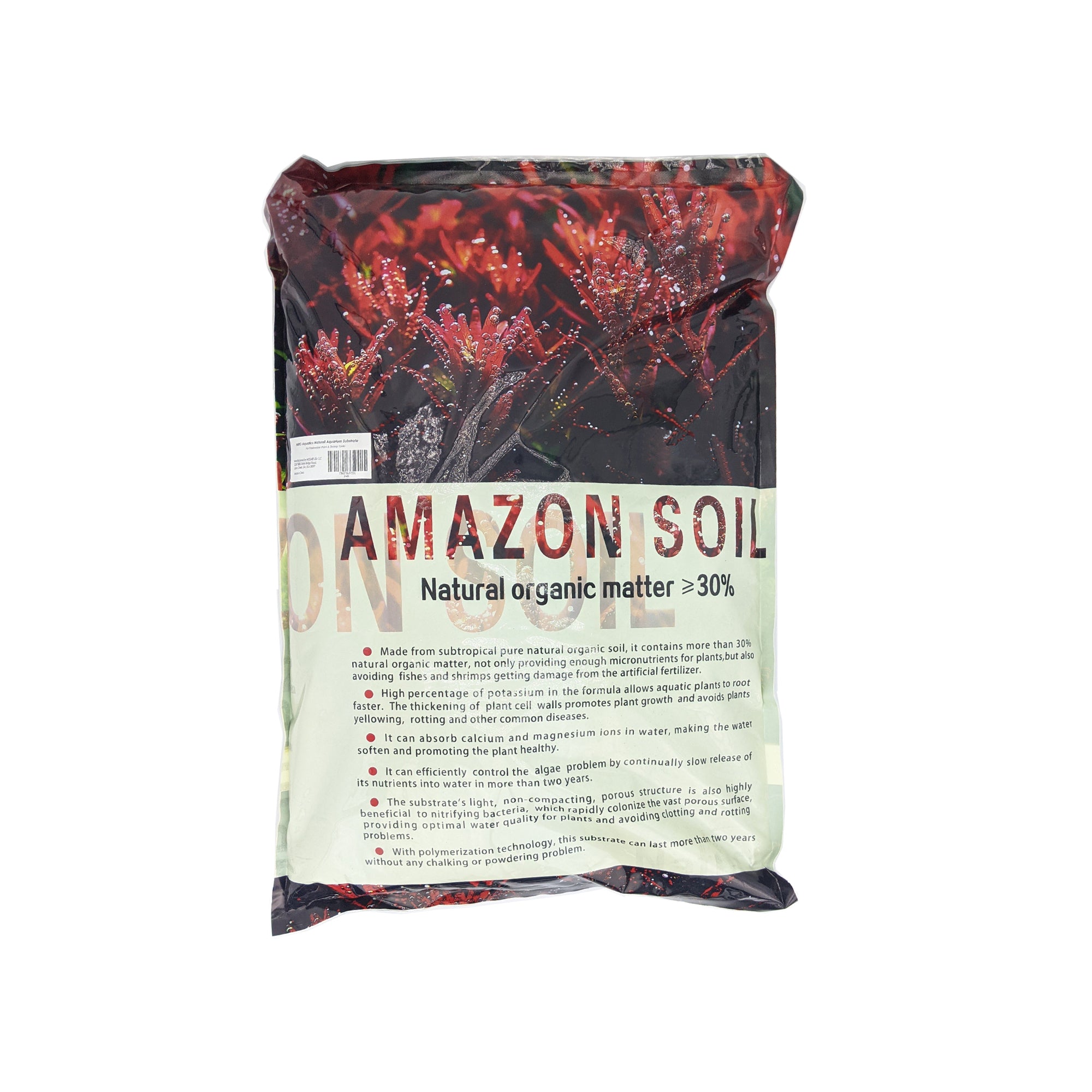 HIRO Aquatics Naturoil Aquarium Substrate, Sand, Soil For Freshwater Planted Aquariums, Black Aquarium Sand
Out of stock
Free US Standard Shipping on order over $35
[Size] 8L / Bag, 13lbs each.
[Natural Organic Fertility Guarantee] This black 

aquarium substrate is m

ade from subtropical pure natural organic soil, it contains more than 
30% natural organic matter, not only providing enough micronutrients 
for plants, but also avoiding fishes and shrimps getting damage from the 
artificial fertilizer.
[Roots Faster] High percentage of potassium in the formula allows aquatic plants to
root faster. The thickening of plant cell walls promotes plant growth and 
avoids plants yellowing, rotting and other common diseases. Perfect for Freshwater Planted Aquariums.
[Soften your water without clotting and rotting] It can absorb calcium and magnesium ions in water, so as to soften the water quality, promoting the growth of your plants.
[Benefit for Good Bacteria] Its light, non-compacting, porous structure is also highly beneficial to nitrifying bacteria, which rapidly colonize the vast porous surface, providing optimal water quality for plants and avoiding clotting and rotting problems.
[Long life span] With polymerization technology, this substrate can last more than two year without any chalking or powdering problem. Also, it can efficiently control the algae problem by continually slow release of its nutrients into water in more than two years.
New Goods Come Every Month!
Subscribe to our newsletter and be the first to receive the latest product information and deals!