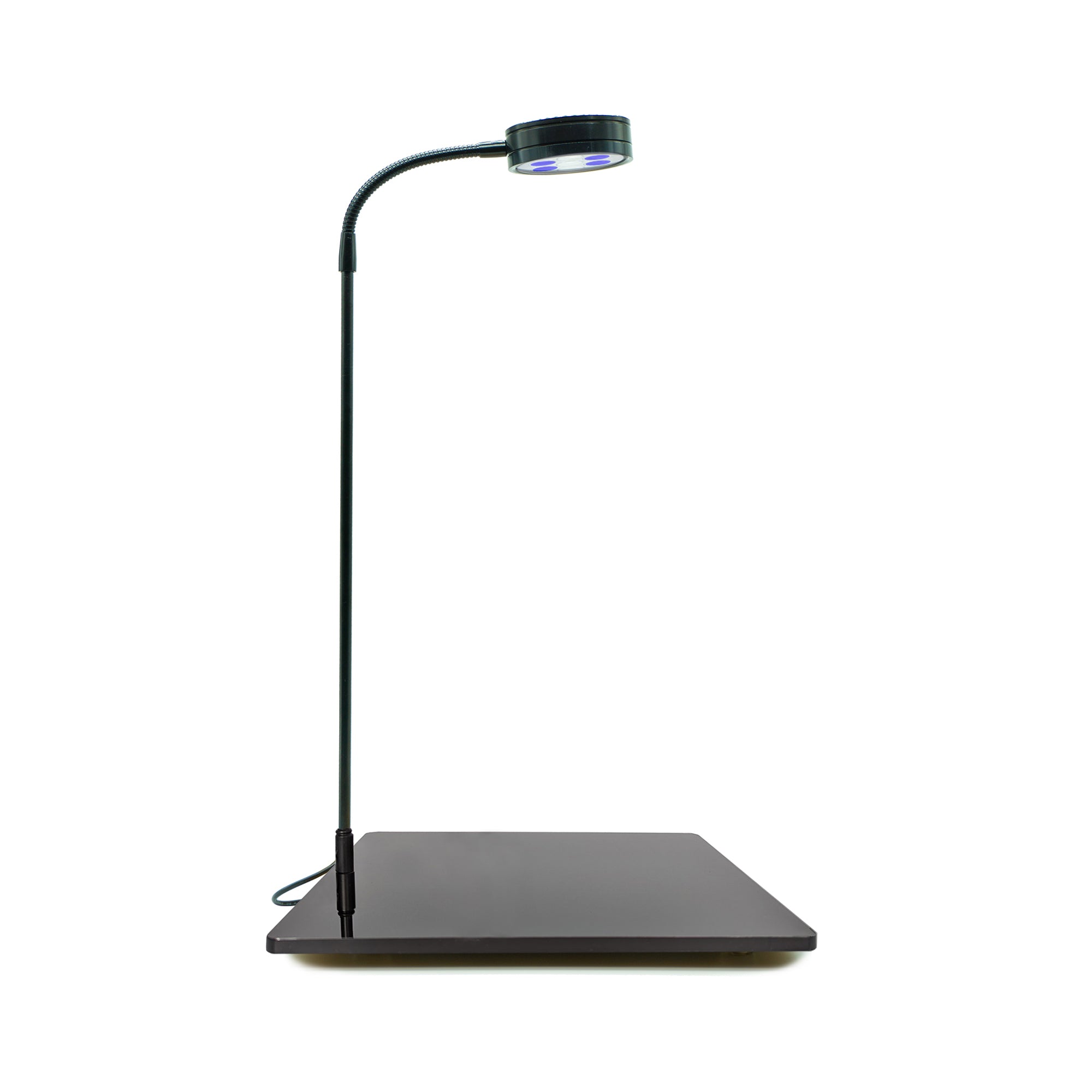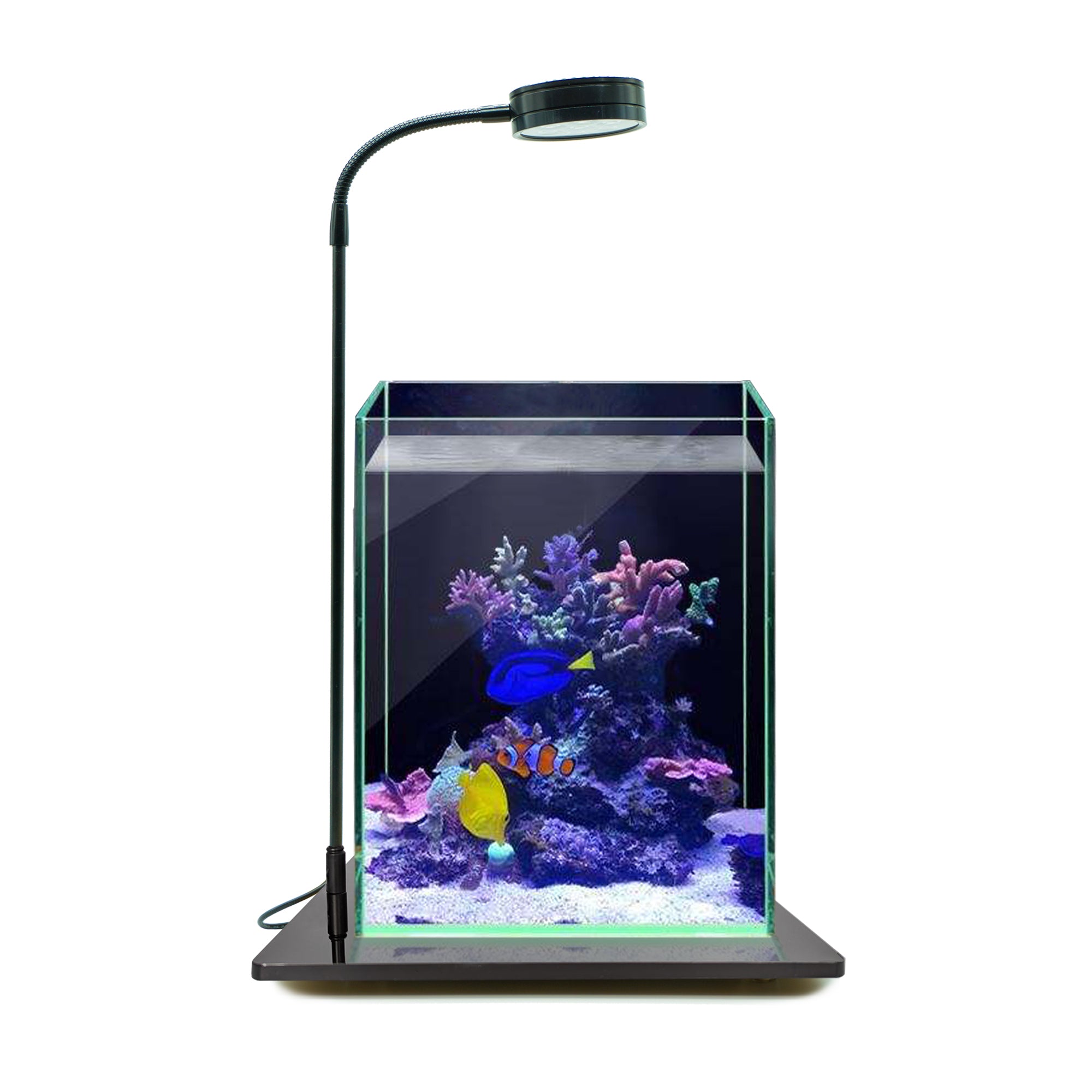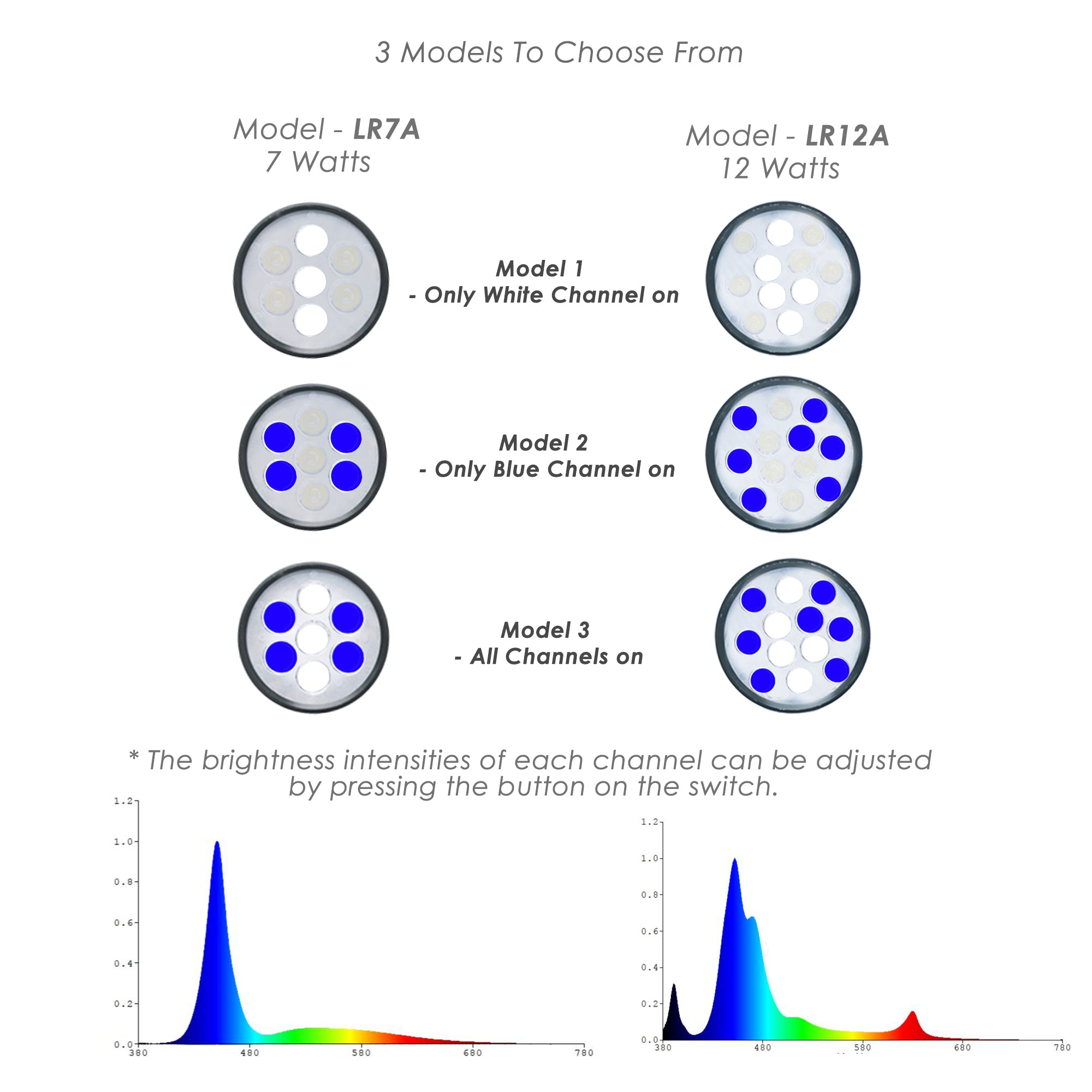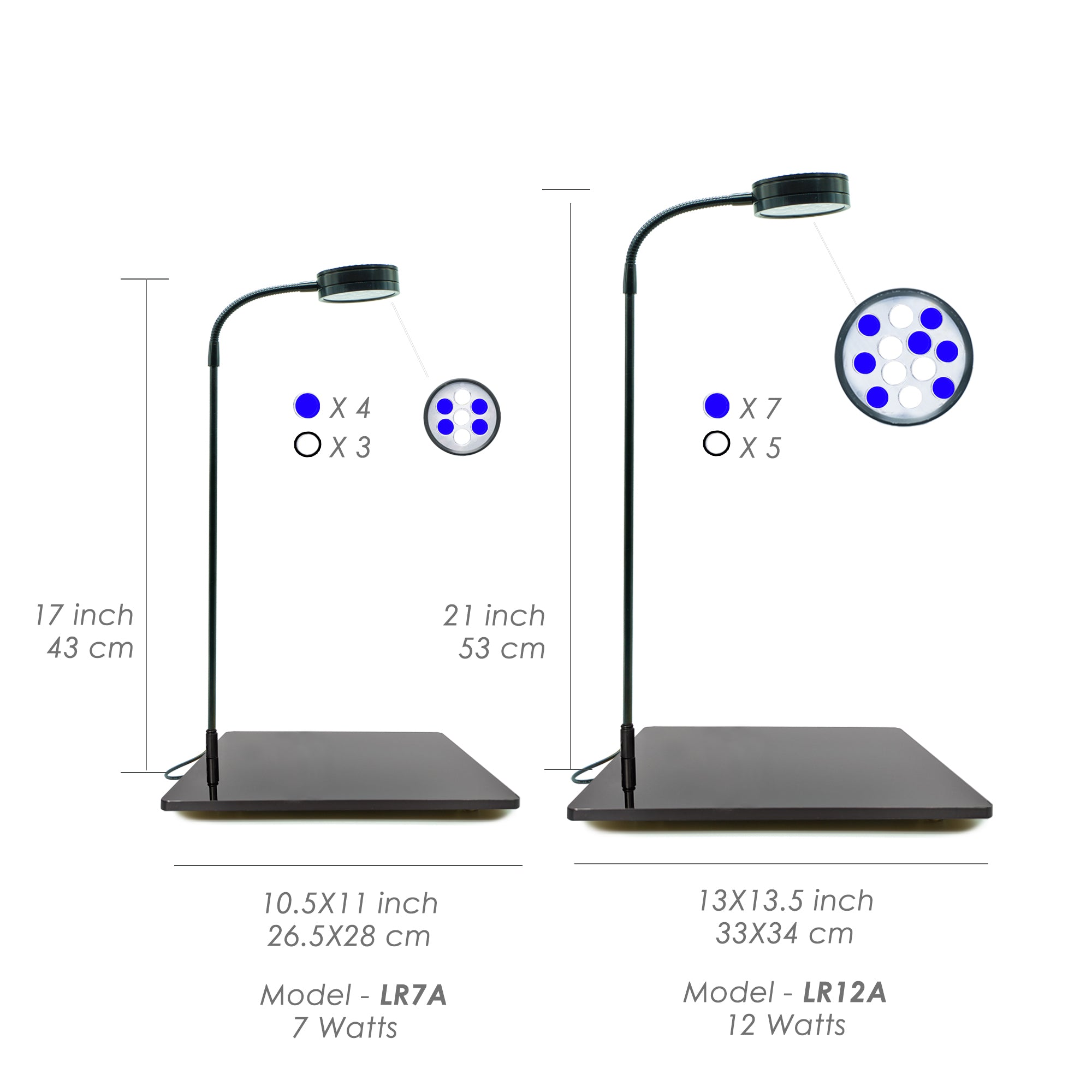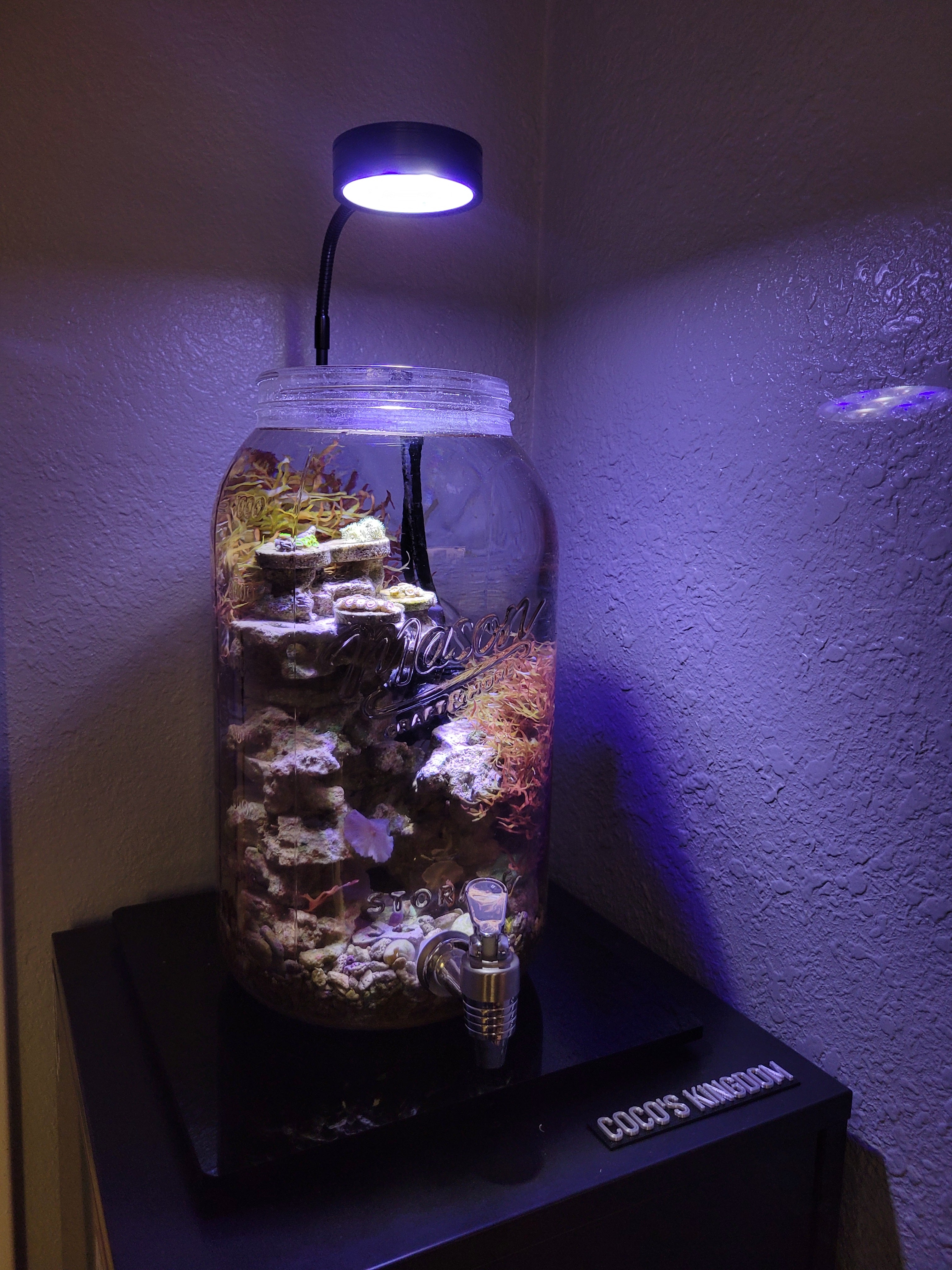 HIRO Aquatics Nano Reef Aquarium LED Light, Dimmable Full Spectrum Marine LED For Saltwater Coral Fish Tanks, 7W/12W
Out of stock
Free US Standard Shipping on order over $35
* This Nano Full Spectrum Reef Light is designed for Nano saltwater aquariums, Macroalgae reef Jars or any other small reef tanks. No matter what shape your container is, just simply put it on the black base and turn the light on, that's it.
* With a premium glossy black acrylic base, this full spectrum LED light looks sleek and modern, matching a contemporary home style and colorful coral reefs. With a 360 degree swivel goosneck, it allows you to adjust the light to any position or angle.
* Equipped with two kinds of high-quality LED beads, which can be switched to three channels - white light only, blue light only and mixed color light. Perfect blue light can promote producing the amount of Vitamins D3 which will help coral absorb Calcium so that coral will appear more brighter color, suitable for coral, platypus and other creatures.
*The brightness intensity can be adjusted from 0% to 100%, easy to dim appropriate lighting for different sea pets (coral reef or fish).
* Two watts options for your choice-
7W - Max Height - 17inch (43cm) , Black Base Size - 10.5X11 inch (27X28cm)
12W - Max Height- 21inch (53cm), Black Base Size - 13X13.5 inch (33X34cm)
New Goods Come Every Month!
Subscribe to our newsletter and be the first to receive the latest product information and deals!