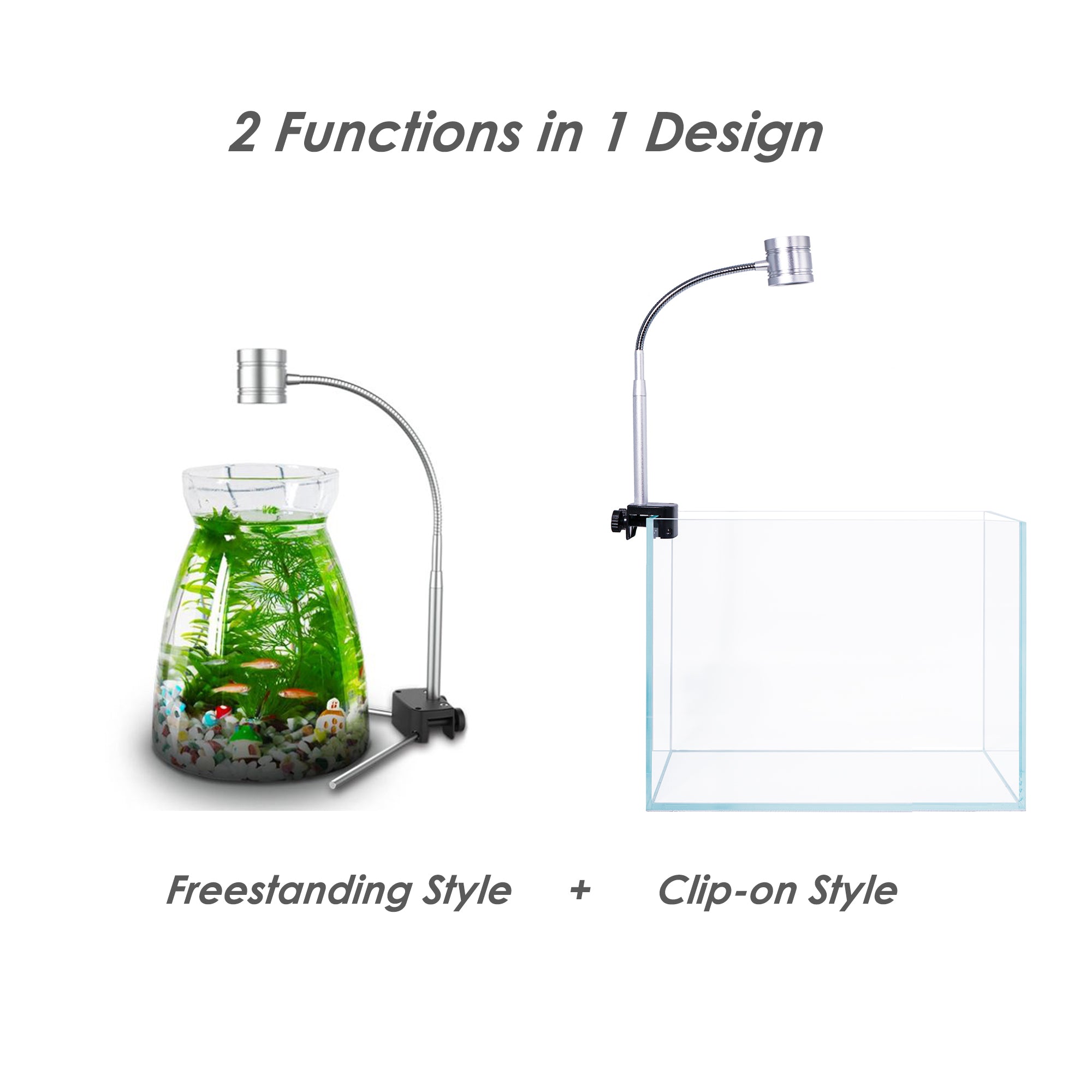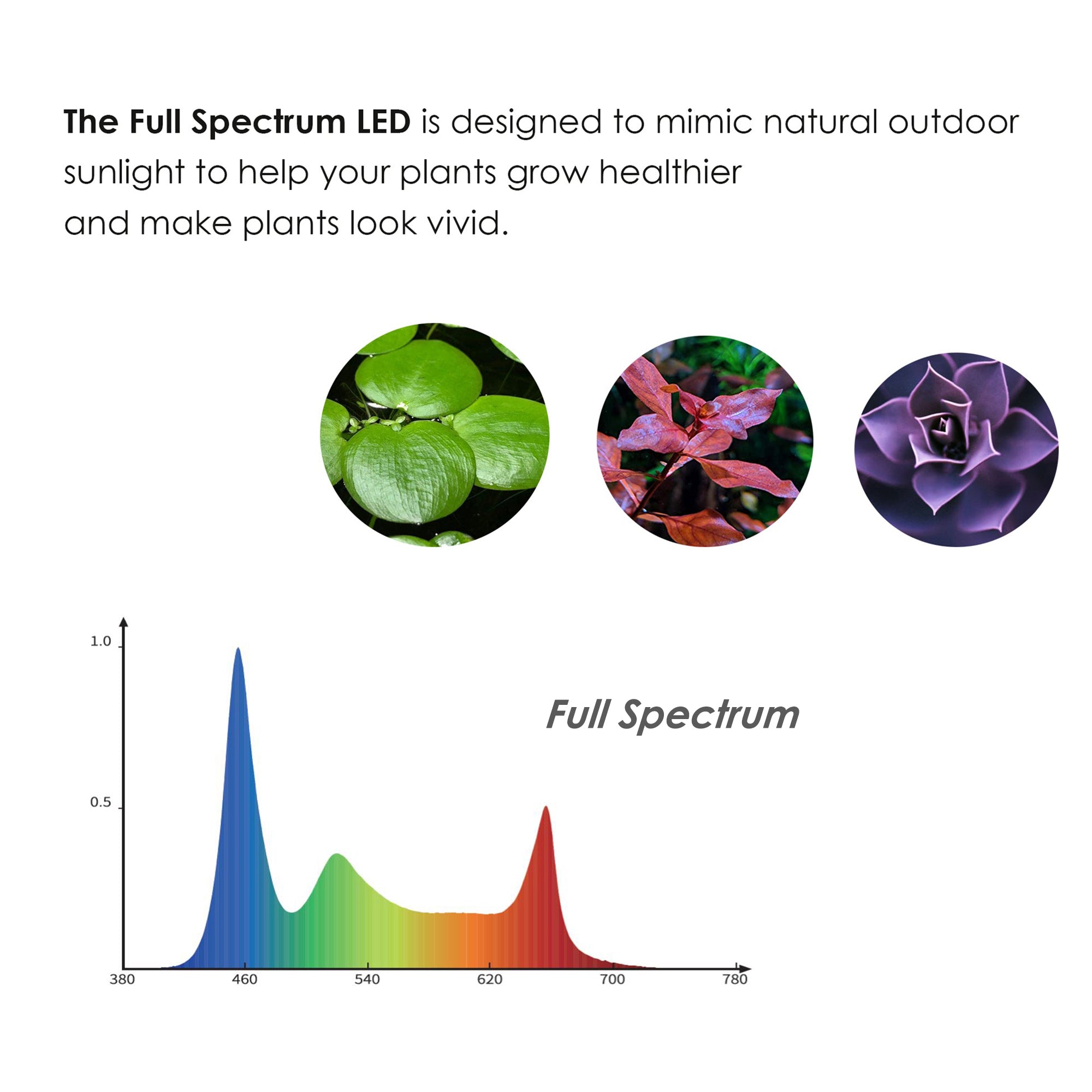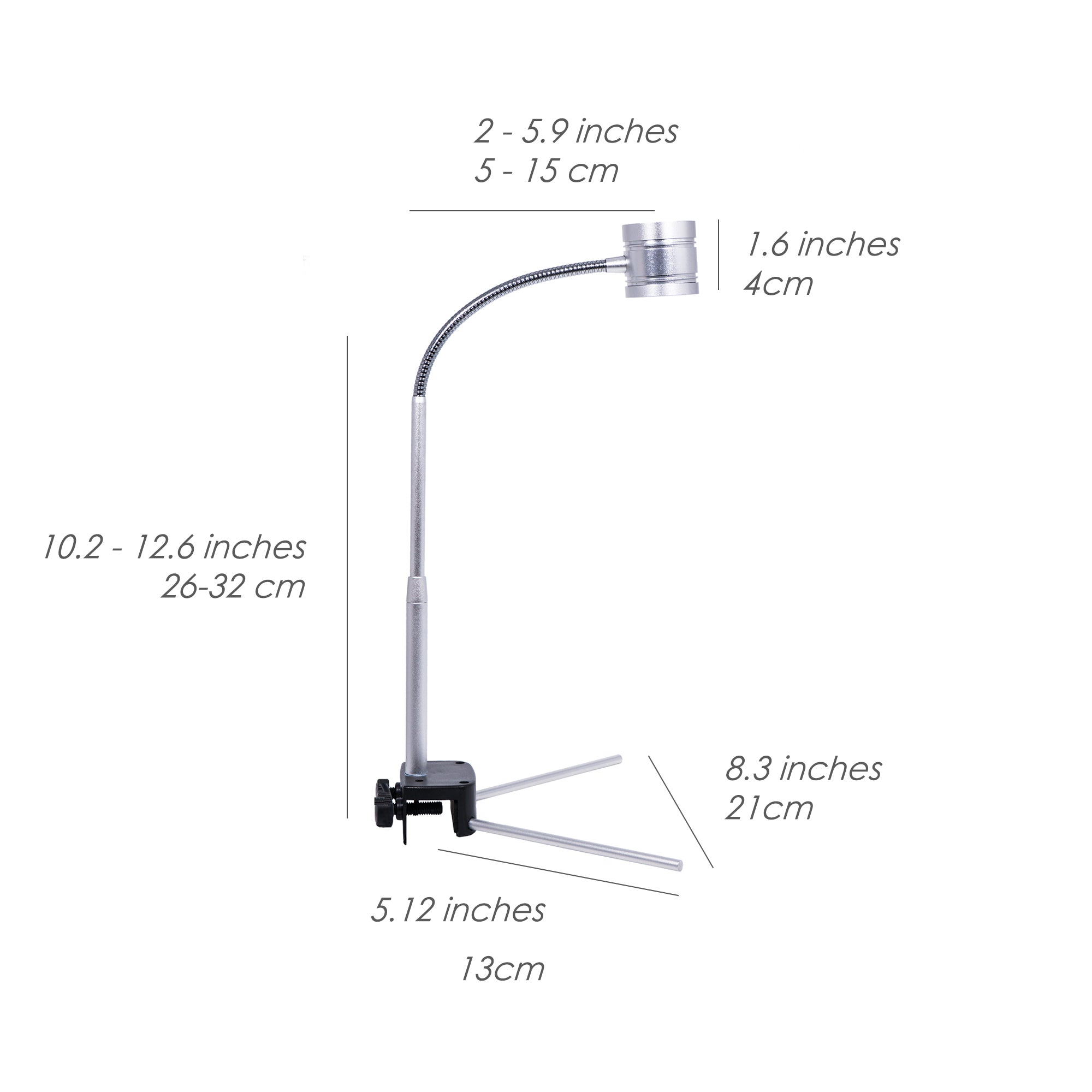 HIRO Aquatics 2 in 1 Full Spectrum Clip-On Aquarium Plant Light, Freestanding Freshwater Aquarium LED Light, 5Watts
Out of stock
Free US Standard Shipping on order over $35
No aquarium/glass container included.

Product features
 2 Functions in 1 Design - It can be either cliped onto your aquarium or freestanding on your desk to illuminate your fish containers. This 2 in 1 design better meets your various needs.
 FULL SPECTRUM LED – Designed to mimic natural outdoor sunlight, the full spectrum LED light helps plants grow healthy and abundant. The lamp consistently emits wavelengths in the wide range, allowing plants to grow as naturally as they would in the sun. It consists of four whilte LEDs, one red LED and one Green LED.
DURABLE METAL MATERIAL - Made with silver Stainless Steel material, this light's body is firm, with high resistance to corrosion. The gooseneck is expanded and bendable to any position you like.
360 DEGREE SWIVEL – Adjustable enough to meet your every need, this lamp swivels 360º. The light beam angle is 120 degrees, provding a larger illuminated area.
SPECIFICATIONS – Lumen -400LM; CRI(RA) above 80; 

Input - 100-240V. Output - 10V / 0.5A; US two pin Plug ( Plug Standard- A). Color temperature 6500K.
Size - height adjustable from 10.2 - 12.6 inches (26-32cm); Gooseneck width expandable from 2 -5.9inches (5-15cm);
Warranty - Backed by a one year manufacturer's warranty and free lifetime tech support from Hiro Aquatics, this light is the aquarium accessory you can trust.
New Goods Come Every Month!
Subscribe to our newsletter and be the first to receive the latest product information and deals!