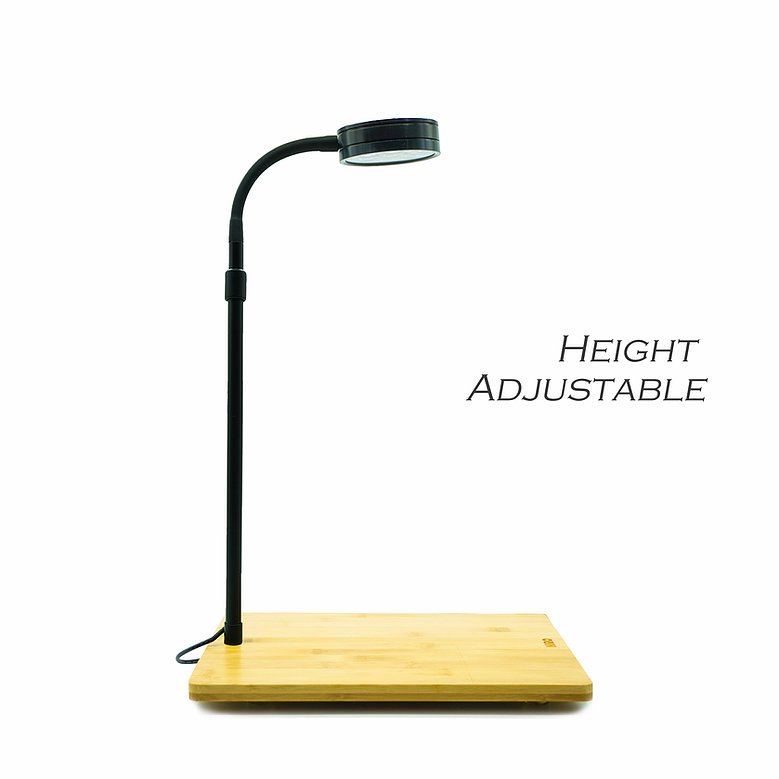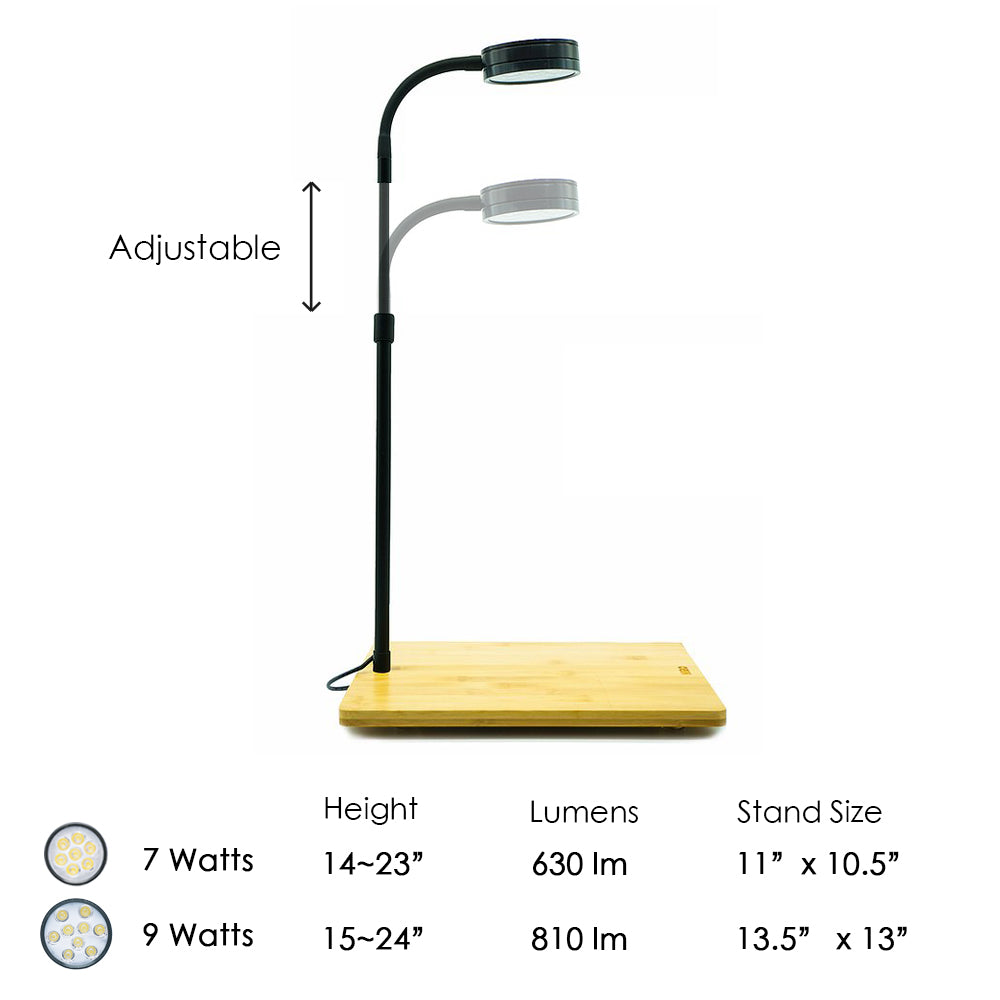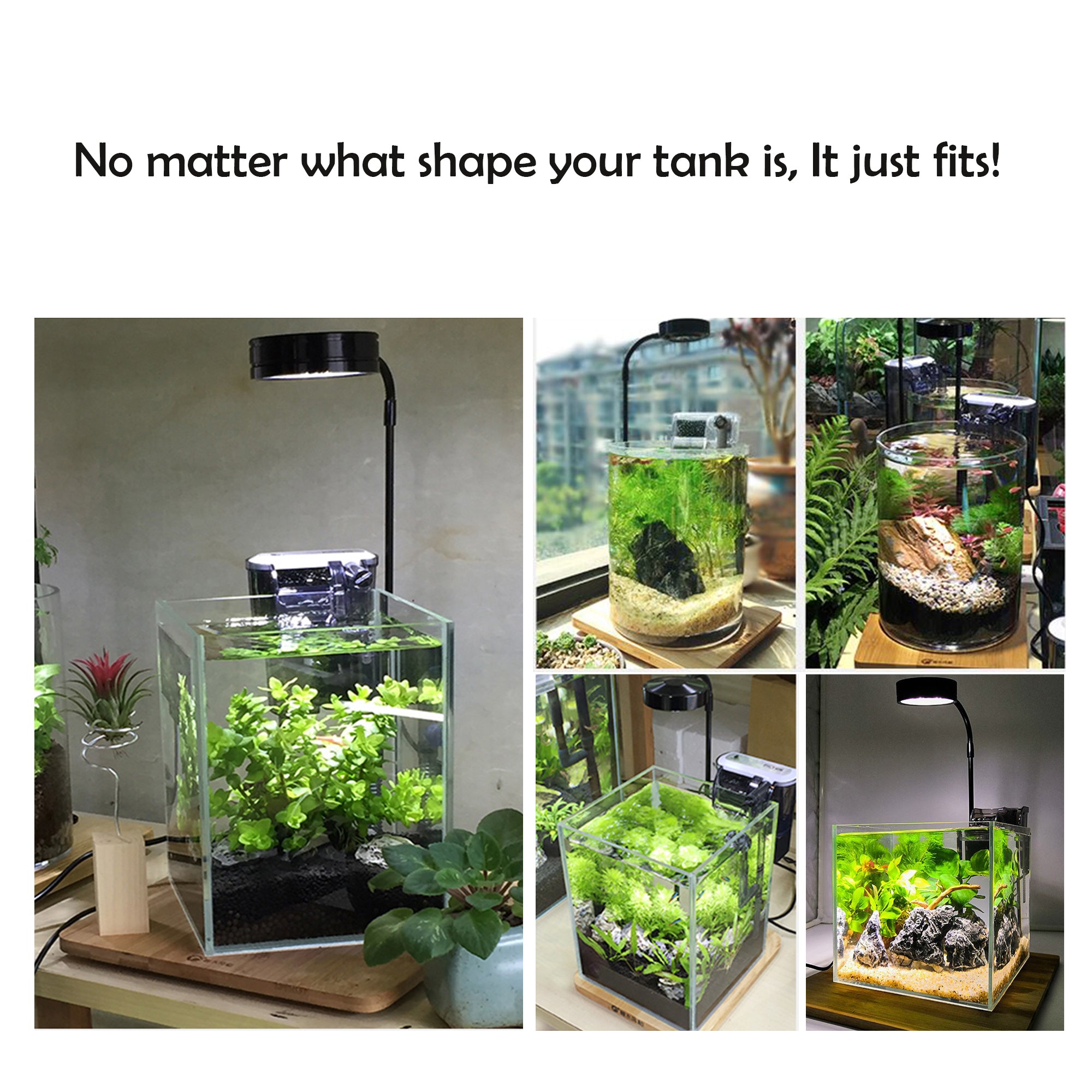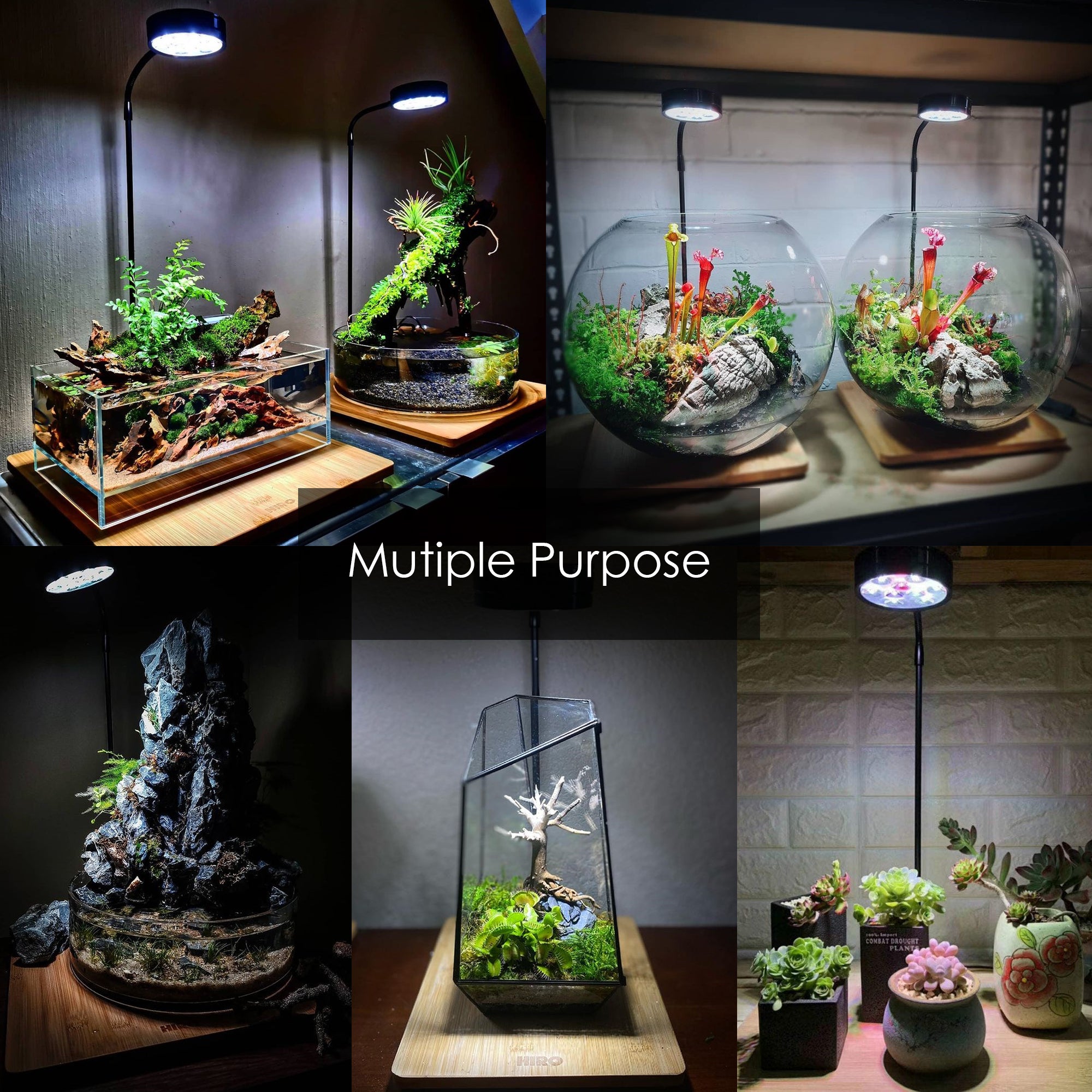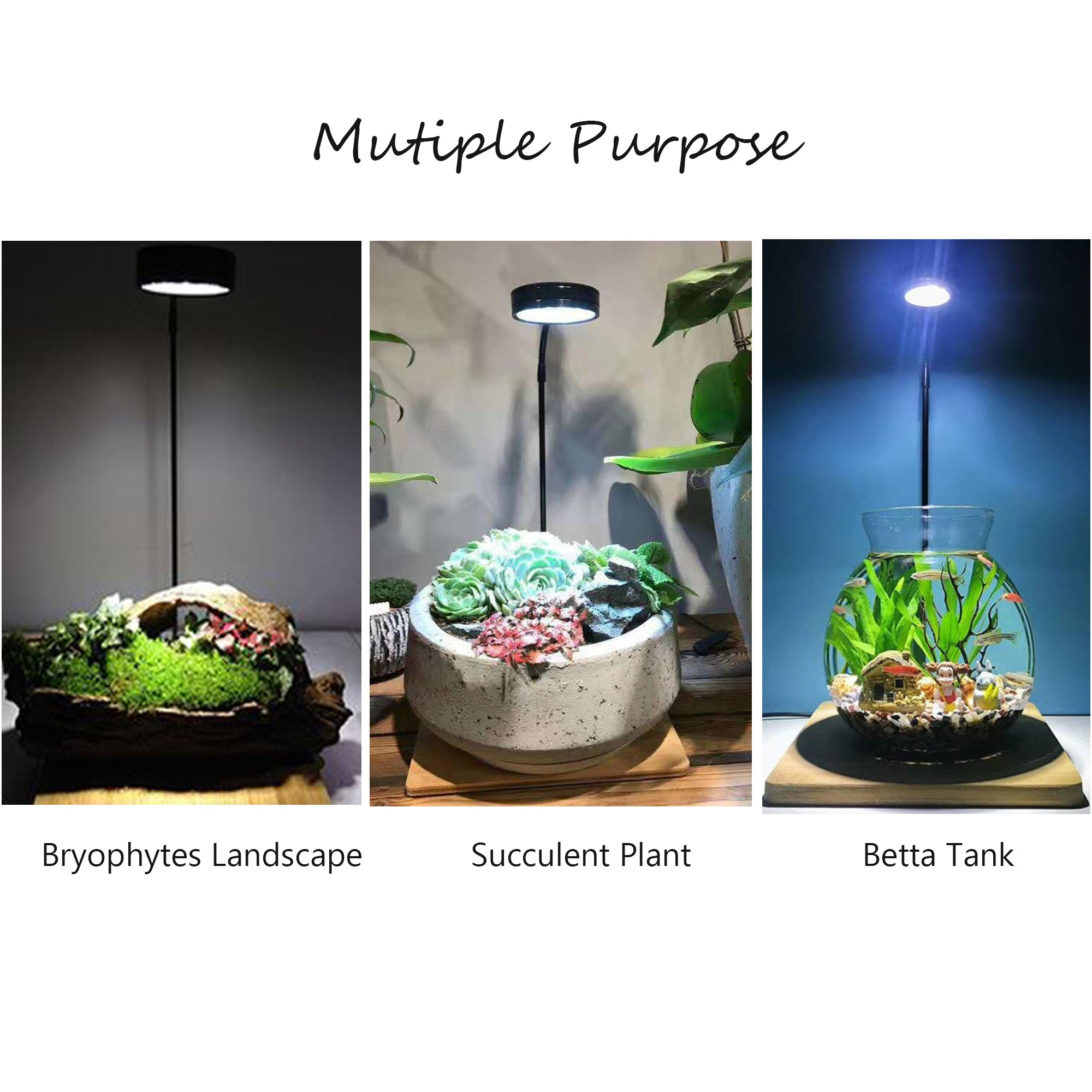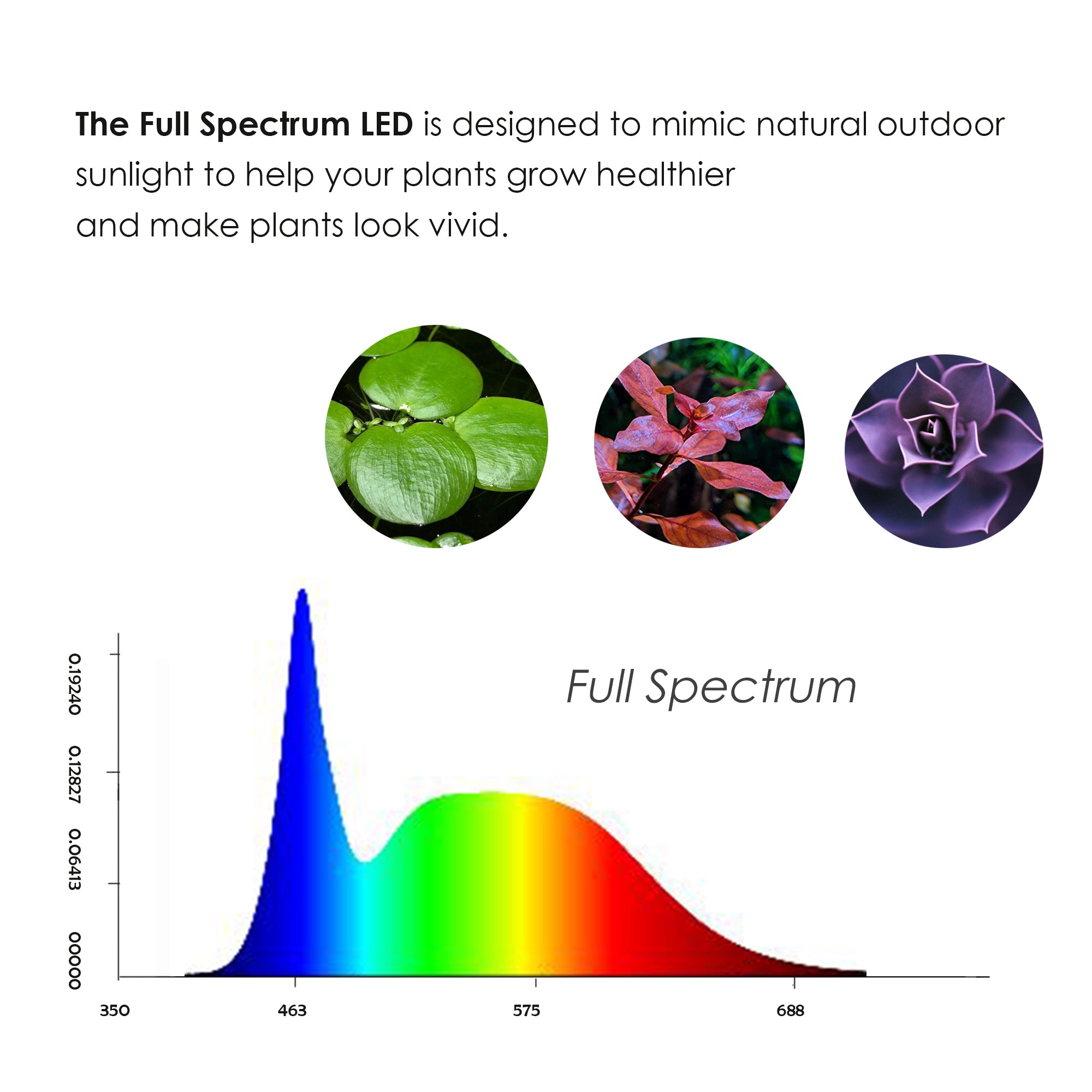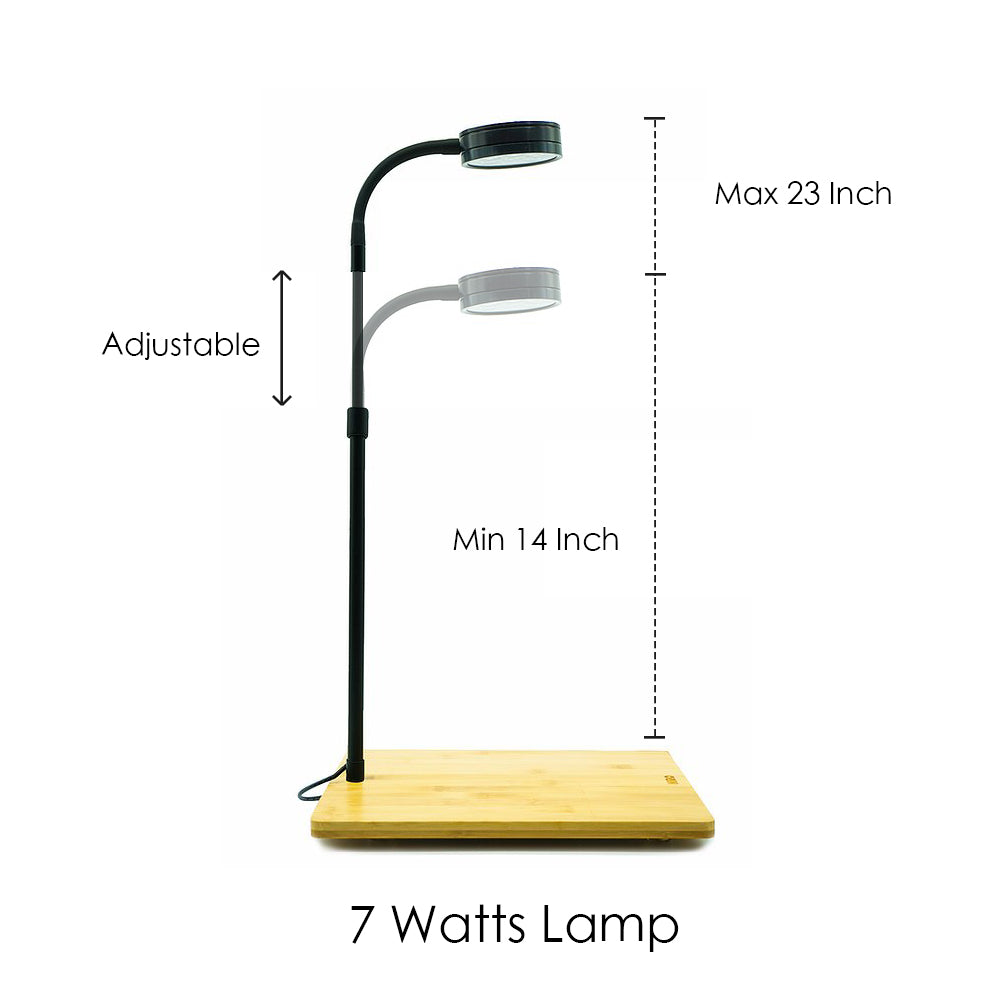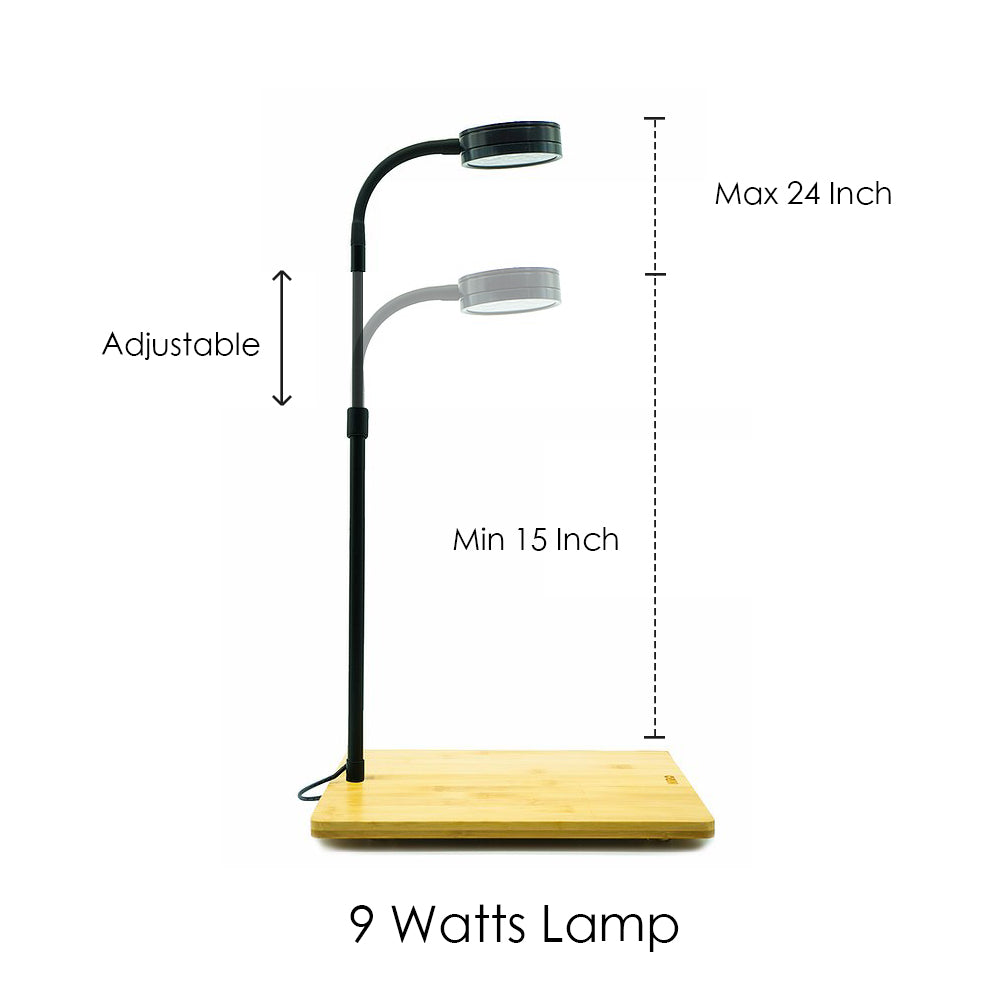 Height Adjustable Version - Full Spectrum Nano LED Light, fits Nano Tanks
Out of stock
Free US Standard Shipping on order over $35
This version is height adjustable version of Nano Full Spectrum LED Light with Bamboo stand.
PRODUCT FEATURES
[Multiple Purpose] This lamp can be used as a nano aquarium light, potted plant grow light, succulent grow light, Wabi Kusa light, a miniature light, a bonsai light and even a desk light. No matter what shape your tank or pot is, just simply put it on the bamboo board and your tank/plant is illuminated.
[Full Spectrum] The full Spectrum LED is designed to mimic natural outdoor sunlight to help your plants grow healthier and make plants look vivid. The lamp consistently emits wavelengths in the wide range, including those wavelengths visible to the human eye (what we perceive as color) and the invisible wavelengths, like ultraviolet and infrared. As a result, it will allow plants to grow healthily, as naturally grown in the sun. Also its CRI(RA) is above 80, better than normal LED Light
[Bamboo Board] It features hard texture, water-proof, strong temperature insulation, no deformation and anti-insect.
[360 Degree Swivel] The lamp head is 360 Degree adjustable to meet your need. Each lamp bead is equipped with a lens that designs to effectively increase the width and depth of the illumination without causing waste of light.
[100-240V] US two pin Plug. Color temperature of this lamp is 6000K.
SPEC Sheet
7W - 630 Lumens

Bamboo board size: 11 in X 10.5 in X 0.5 in
LED Light Height Range : 14 -23 in

9W - 810 Lumens

Bamboo board size: 13.5 in X 13 in X 0.5 in
LED Light Height Range : 15-24 in
If you are an aquarium enthusiast or a person who likes to have a miniature landscape such as a potted plant, betta fish tank ,then you will love this bamboo LED lamp. The design of this lamp is very simple. The high quality bamboo board at the bottom can perfectly support your work. The bamboo material features hard texture, strong temperature insulation, no deformation and anti-insect.  With 6000K color temperature, its spectrum is almost the same as the daylight, which is essential to the plants' health. It is also equipped with a switch for easy operation. In addition to the beautiful effect, this lamp can be an ideal desk lamp, you can carry out your creation on the bamboo board, such as painting, crafts production, etc., the LED light on the top will offer you a very clear lighting.
New Goods Come Every Month!
Subscribe to our newsletter and be the first to receive the latest product information and deals!