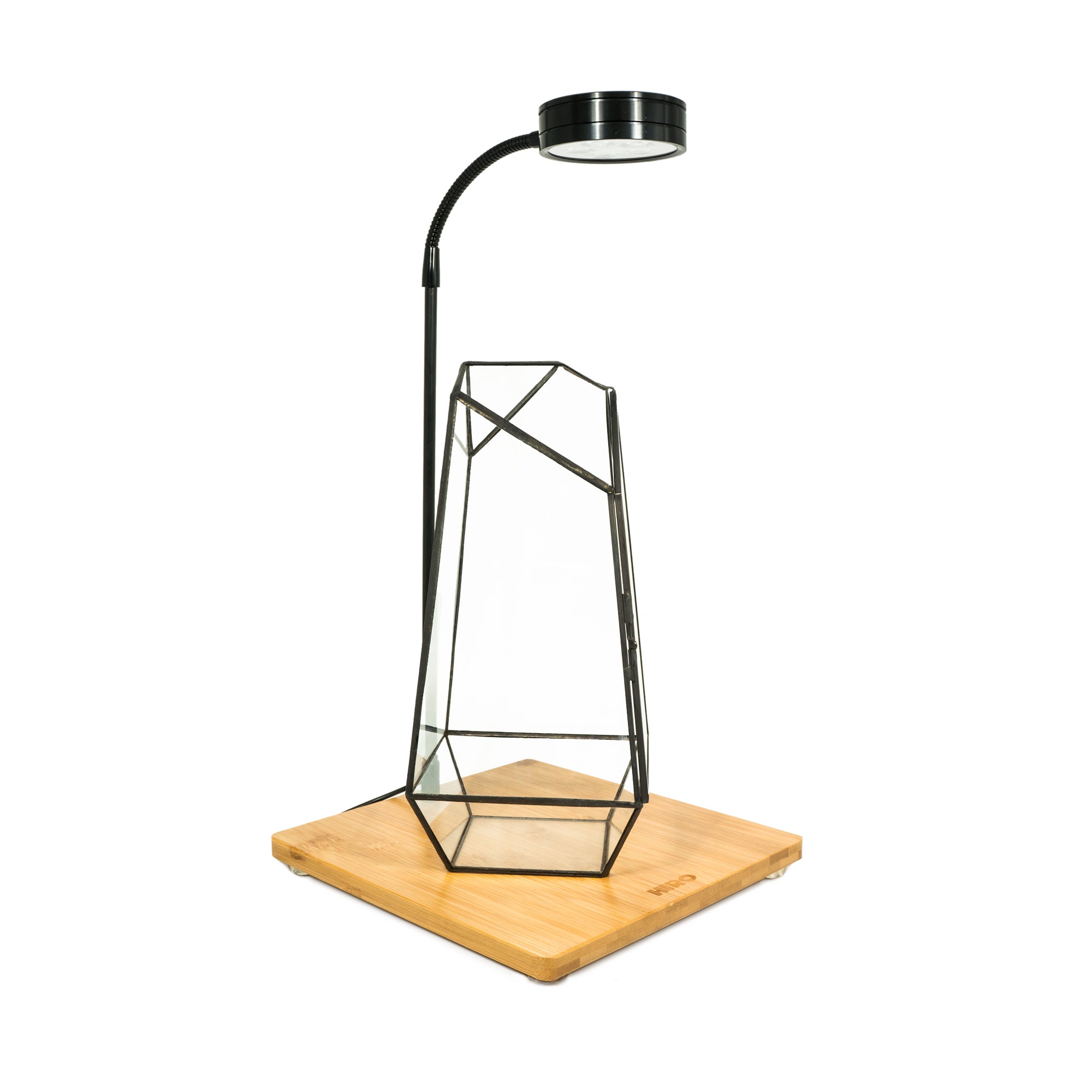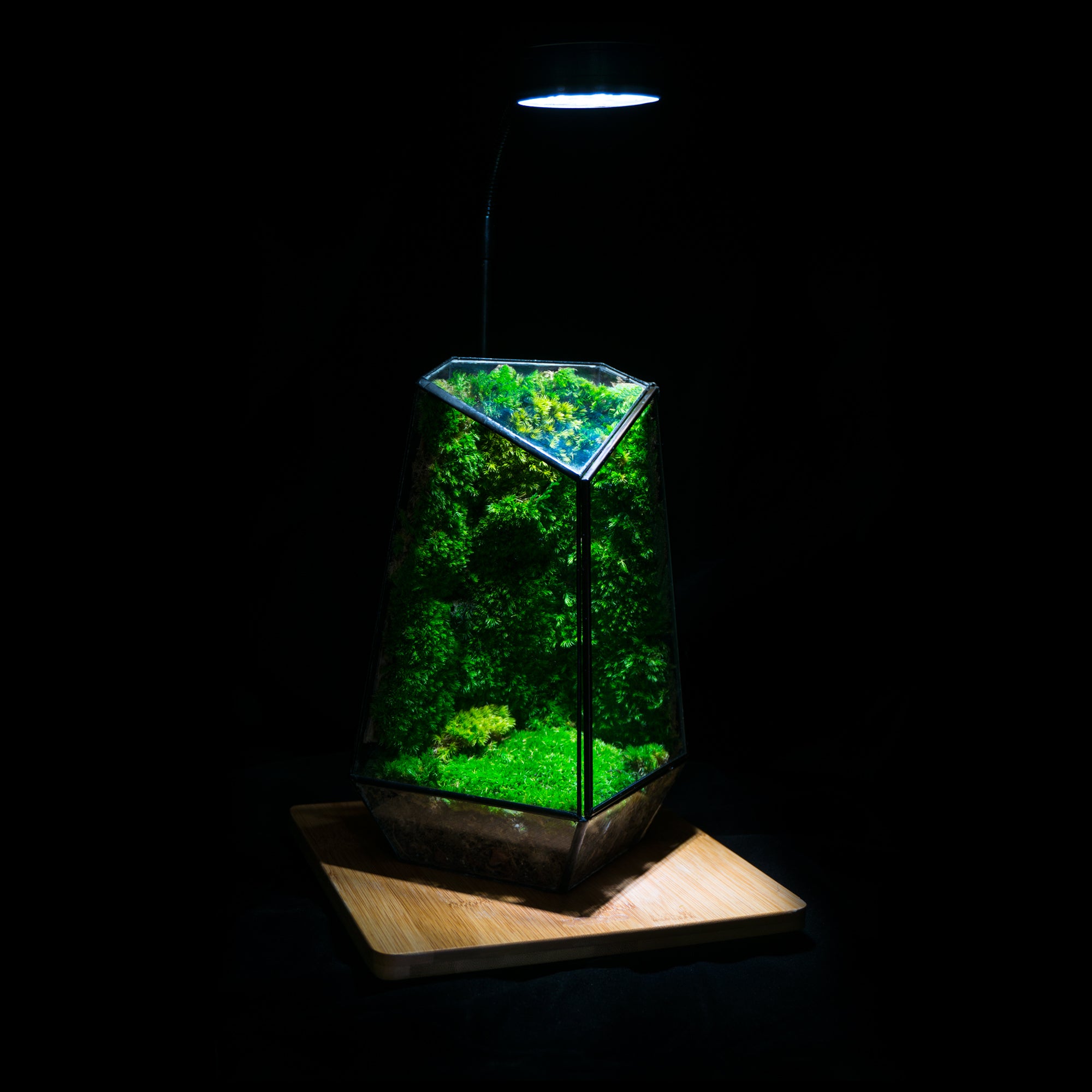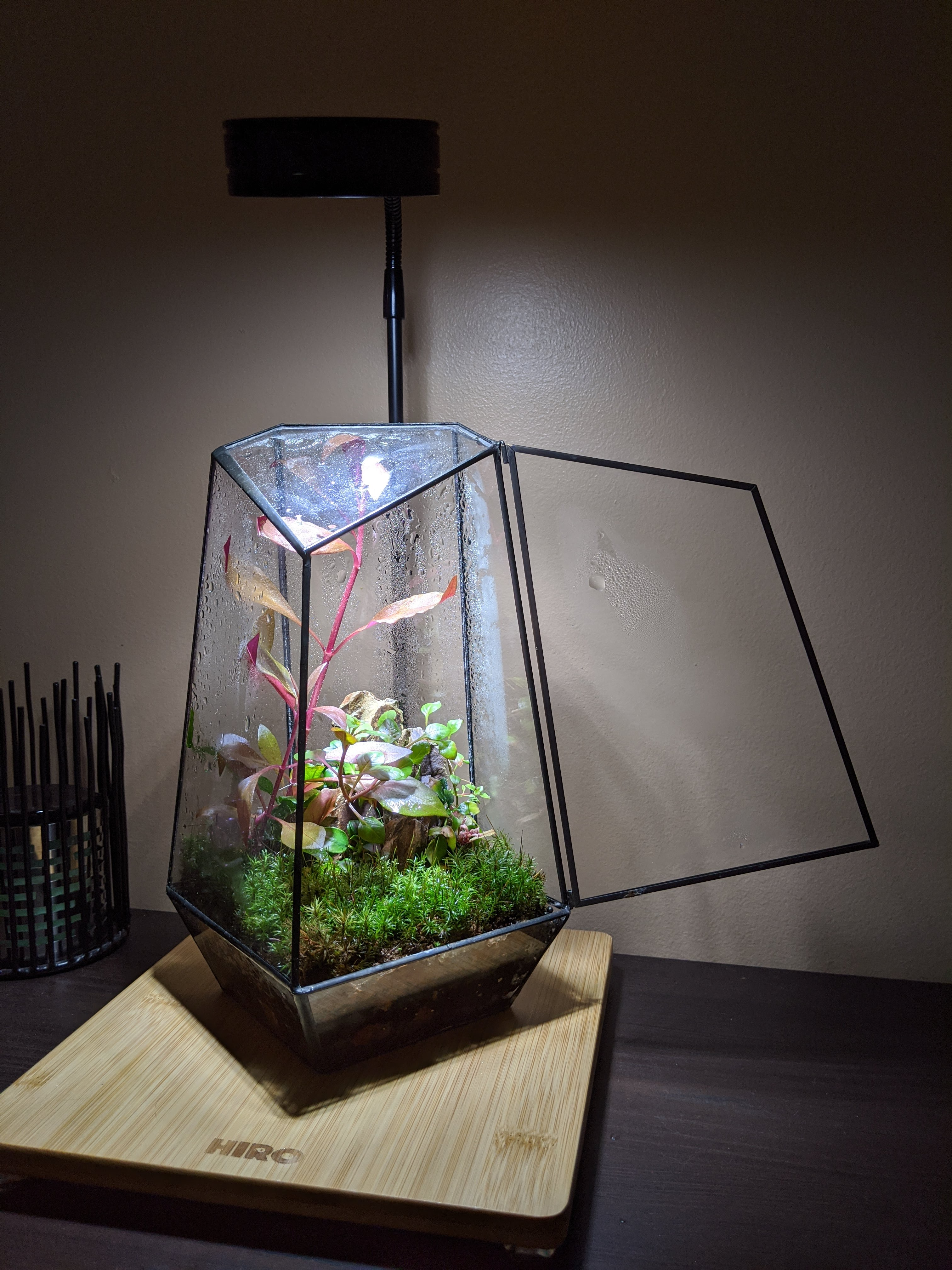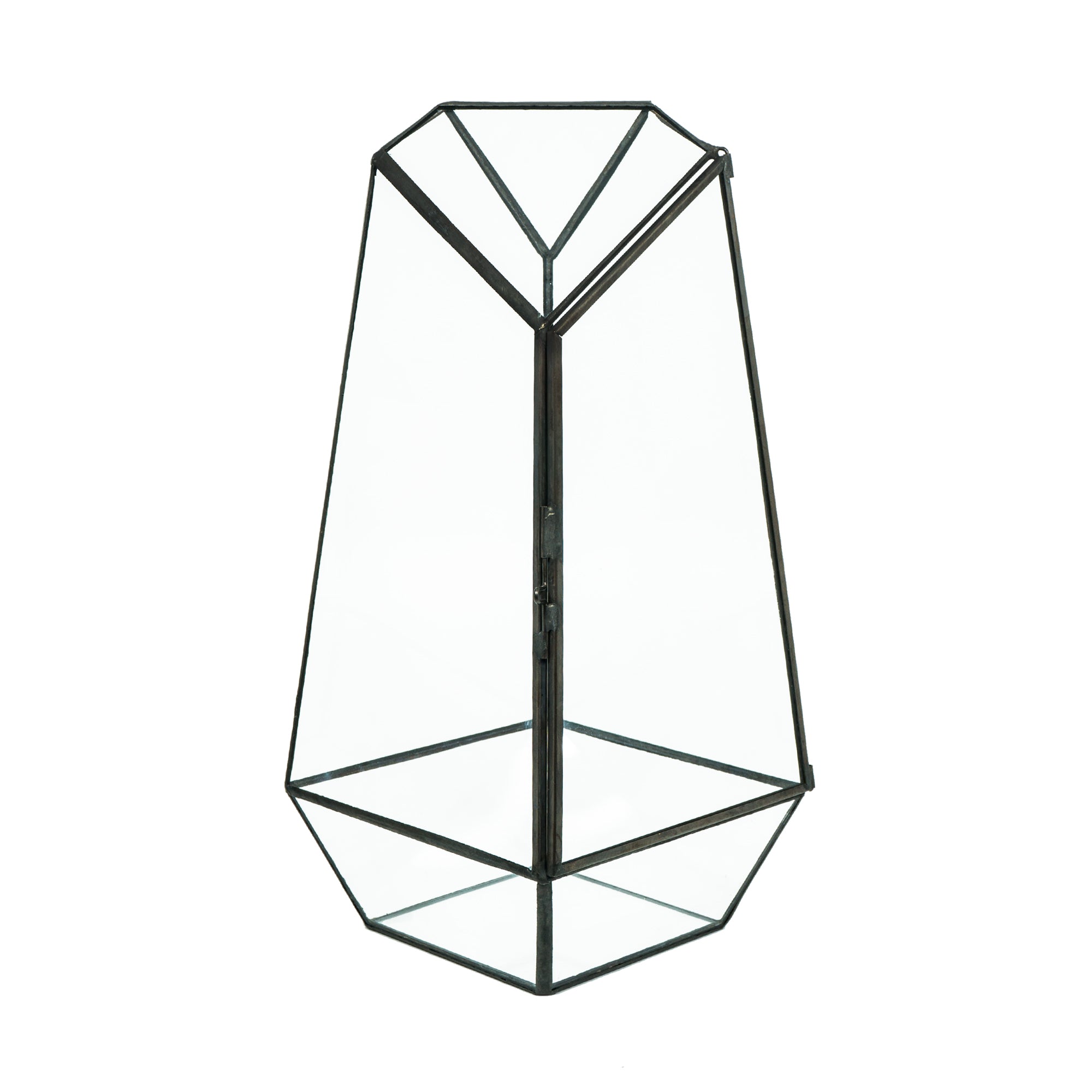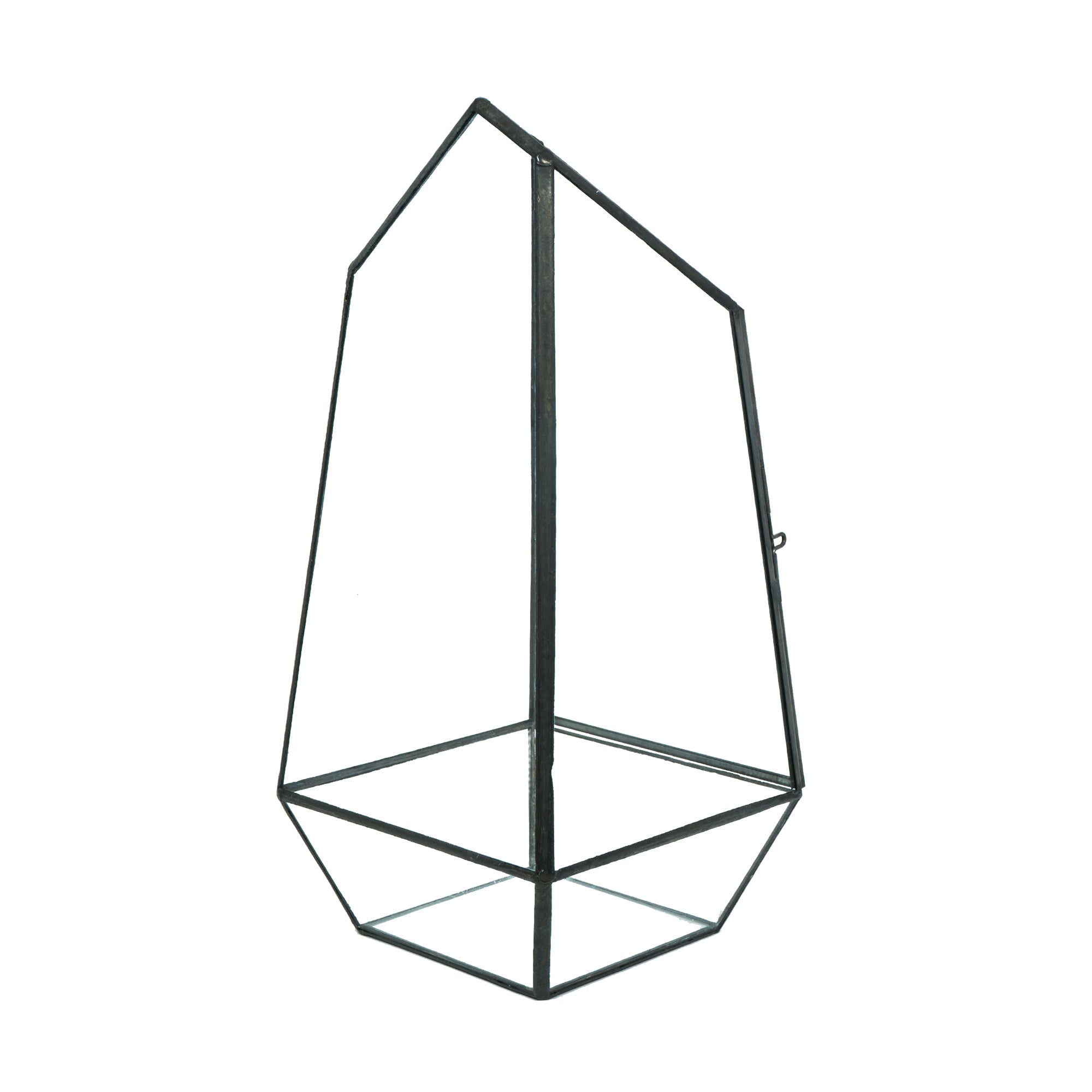 Indoor Plant Geometric Glass Vessel Container for Succulent Moss Plant Terrarium, 11 inch High
Out of stock
Free US Standard Shipping on order over $35
- Ideal for growing indoor plants Terrarium, or putting preserved moss or flowers to add a vibrant punch of color, texture and intrigue to your space.
- Soil and Plants are not included.

- Size 5 in (W) X 5 in (D) X 11 in (H) with handmade sturdy copper frame, coated with black Tin Material to create a great seal.

- Equipped with seamless hinge glass door for easy operation. Opening it to adding/watering your plants, and closing it for keeping the moisture inside. The enclosed space help seal water vapor inside very well, increasing the humidity of air to help raise tropical plants, such as succulent, air plants, cacti, Venus flytrap plants.

Fits our 5W Full Spectrum NANO led with bamboo stand. 
****Please note that it is a hand-made product, so it is normal that there is little gap between edges, also it is not 100% sealed on the bottom as indoor plants' roots need to breathe.****
If you need a 100% leaking-proof container for your plants, please consider purchasing our low-iron glass aquarium with a full coverage lid, which provides 100% moisture inside
New Goods Come Every Month!
Subscribe to our newsletter and be the first to receive the latest product information and deals!