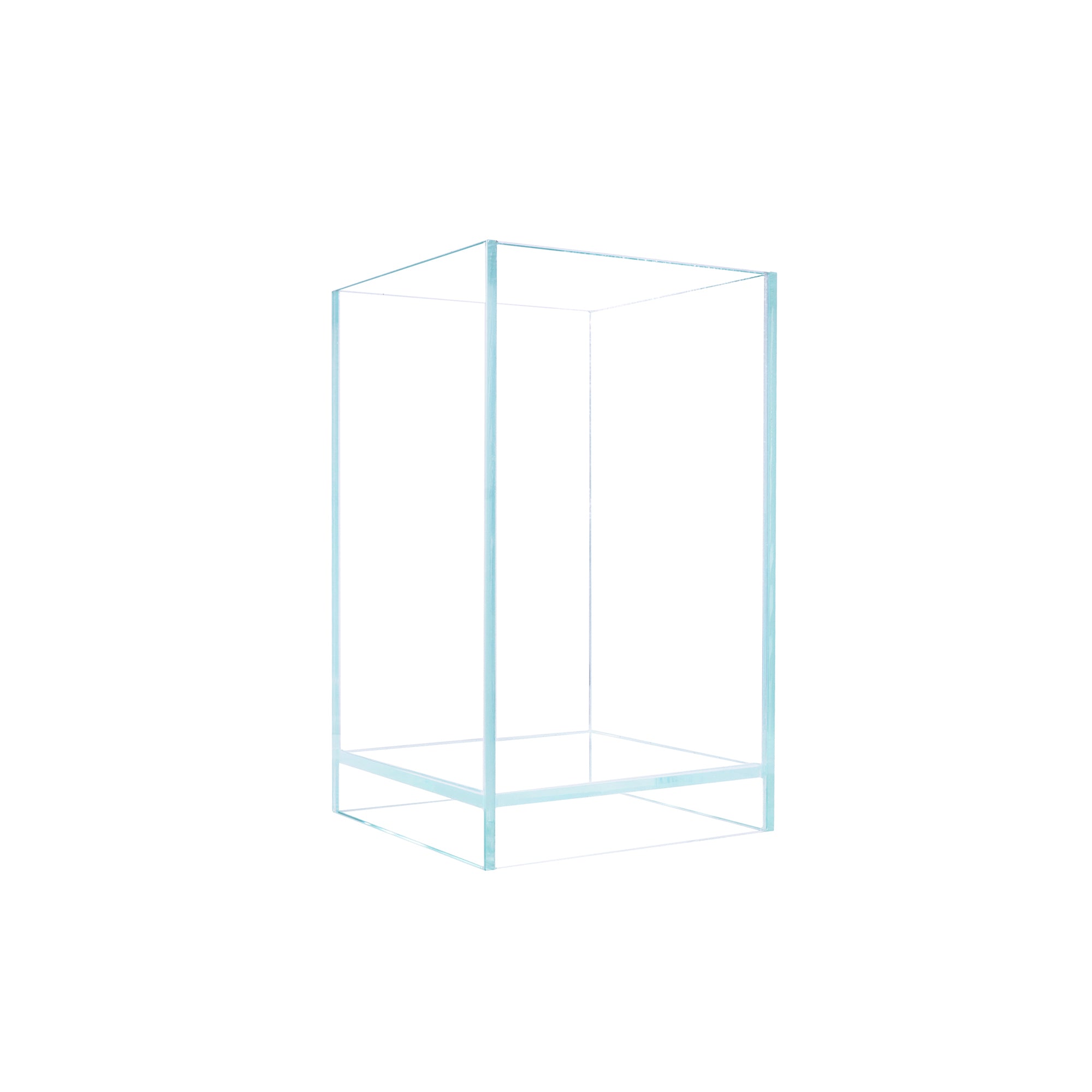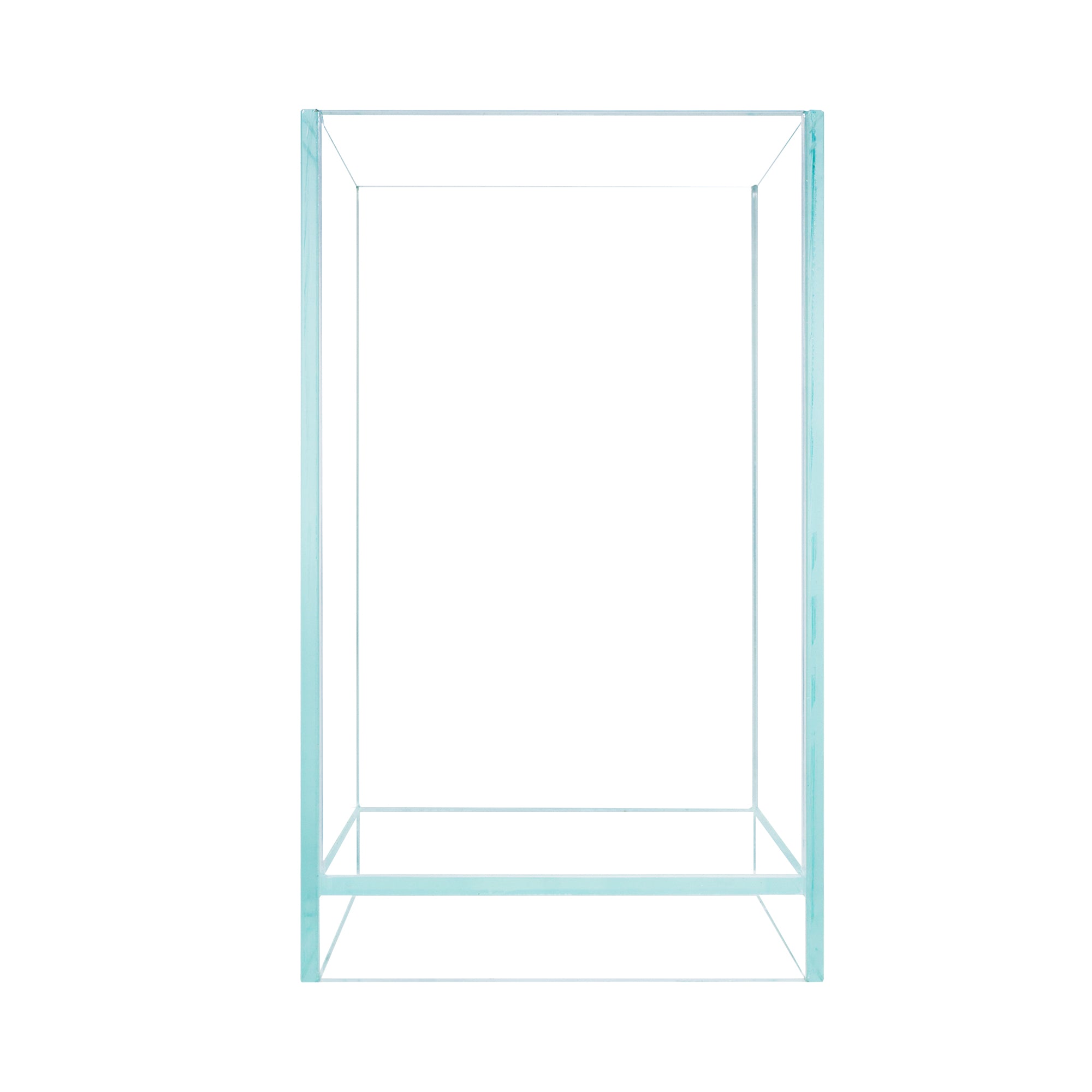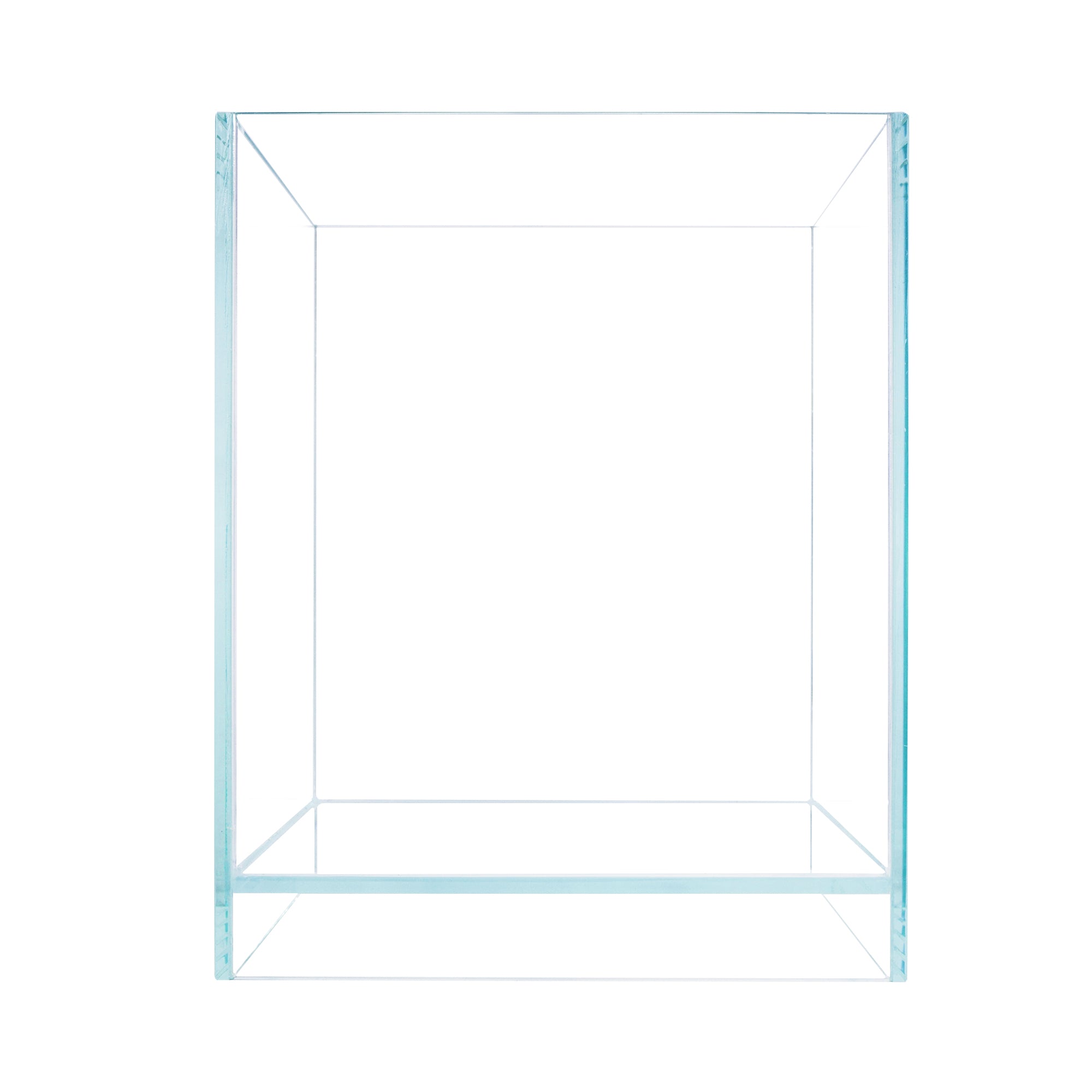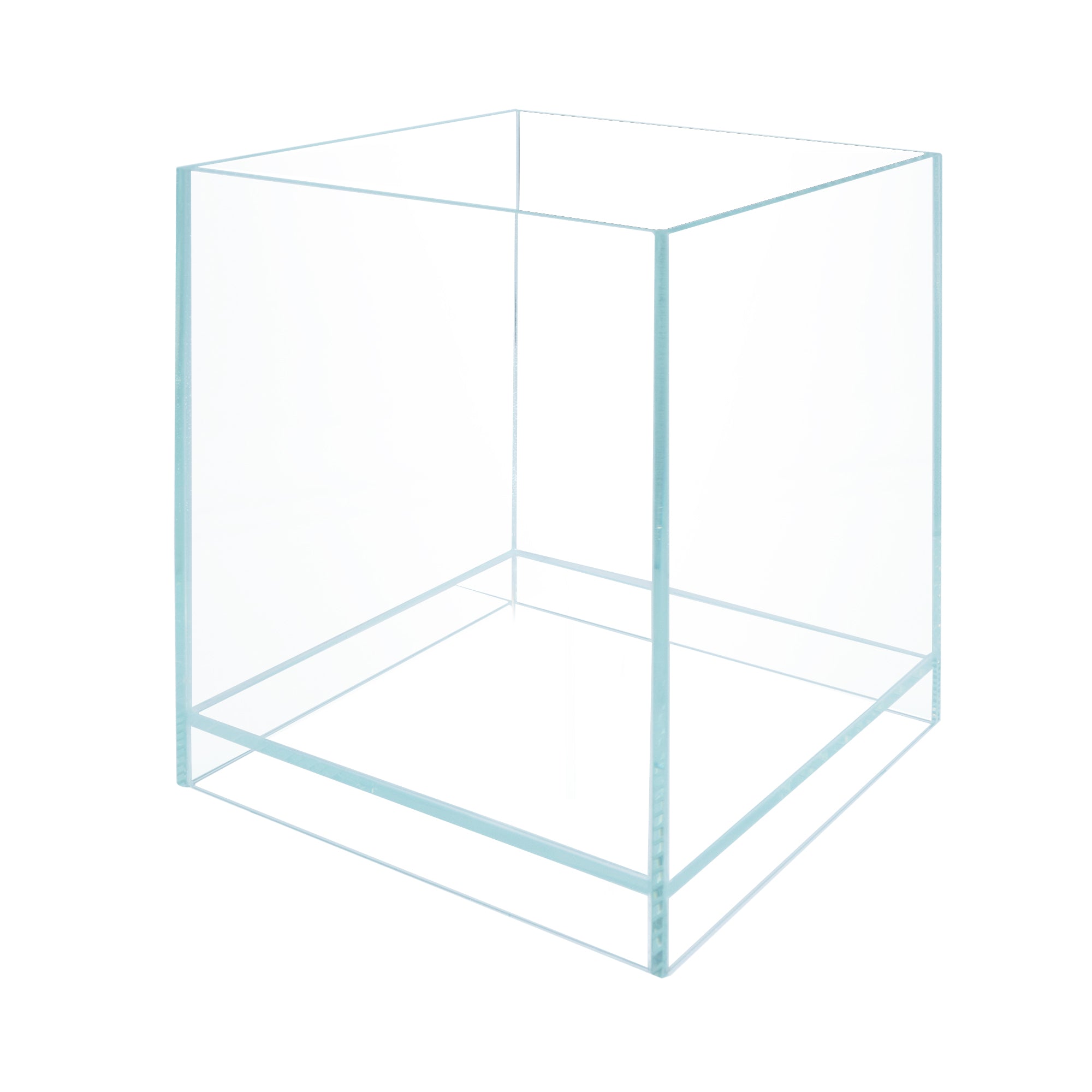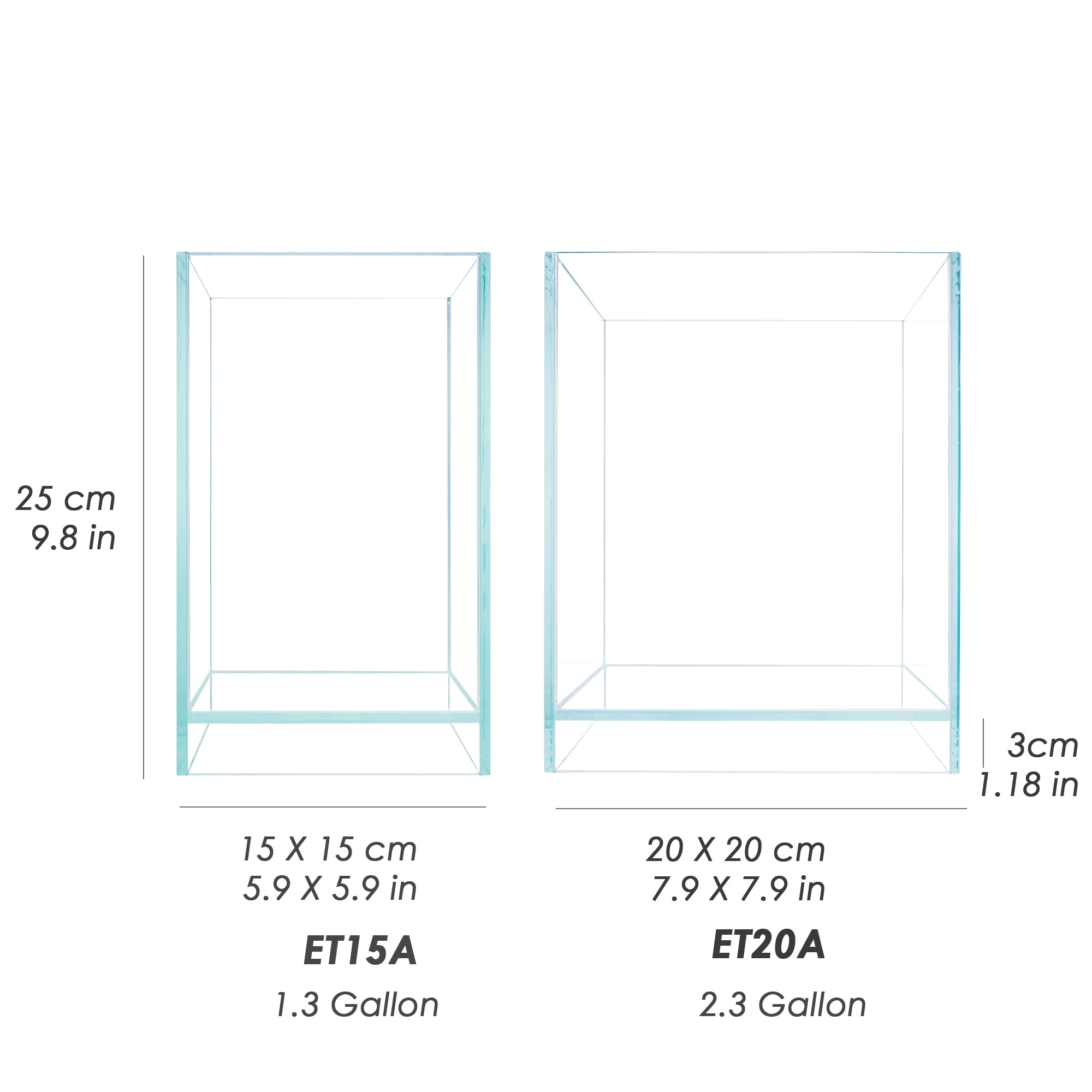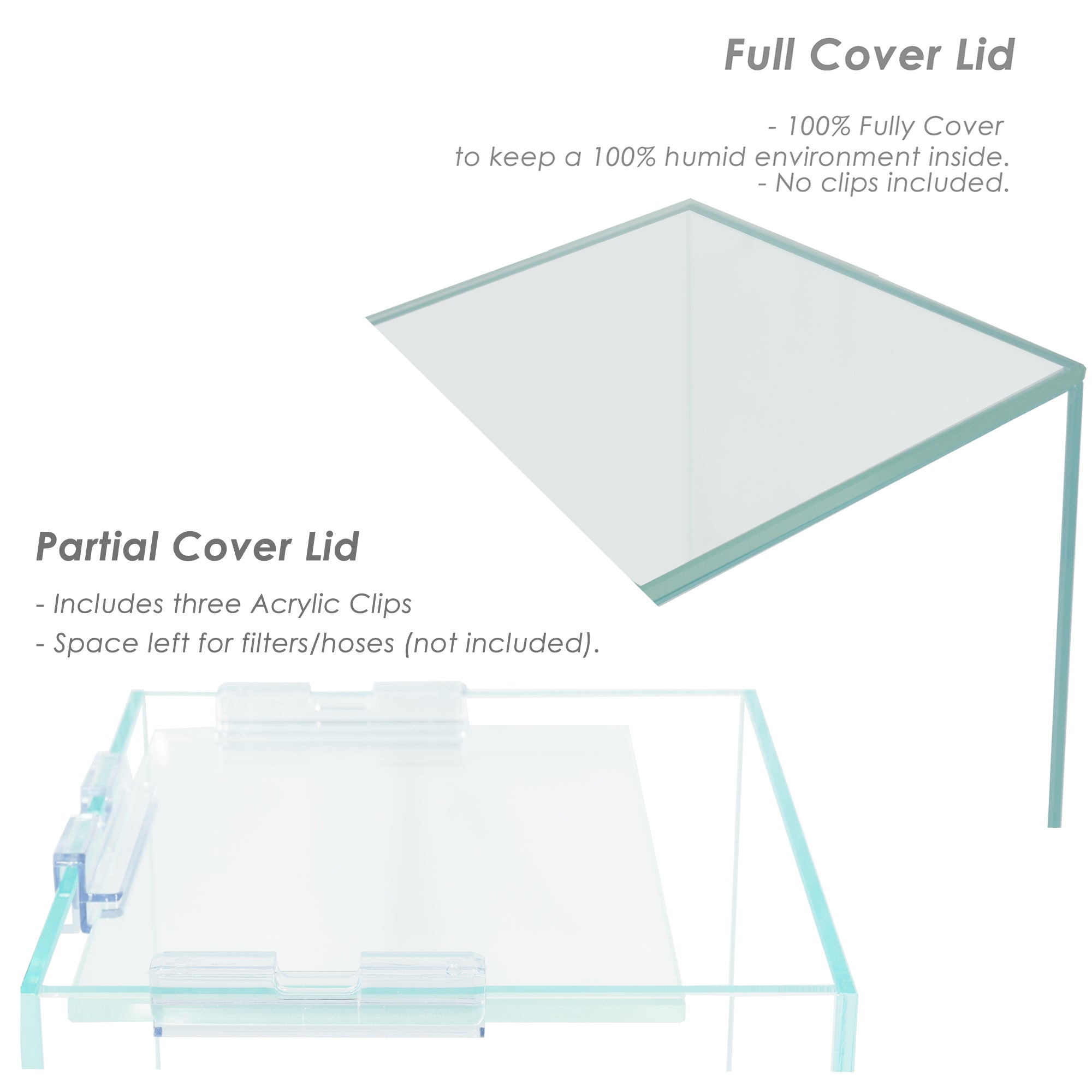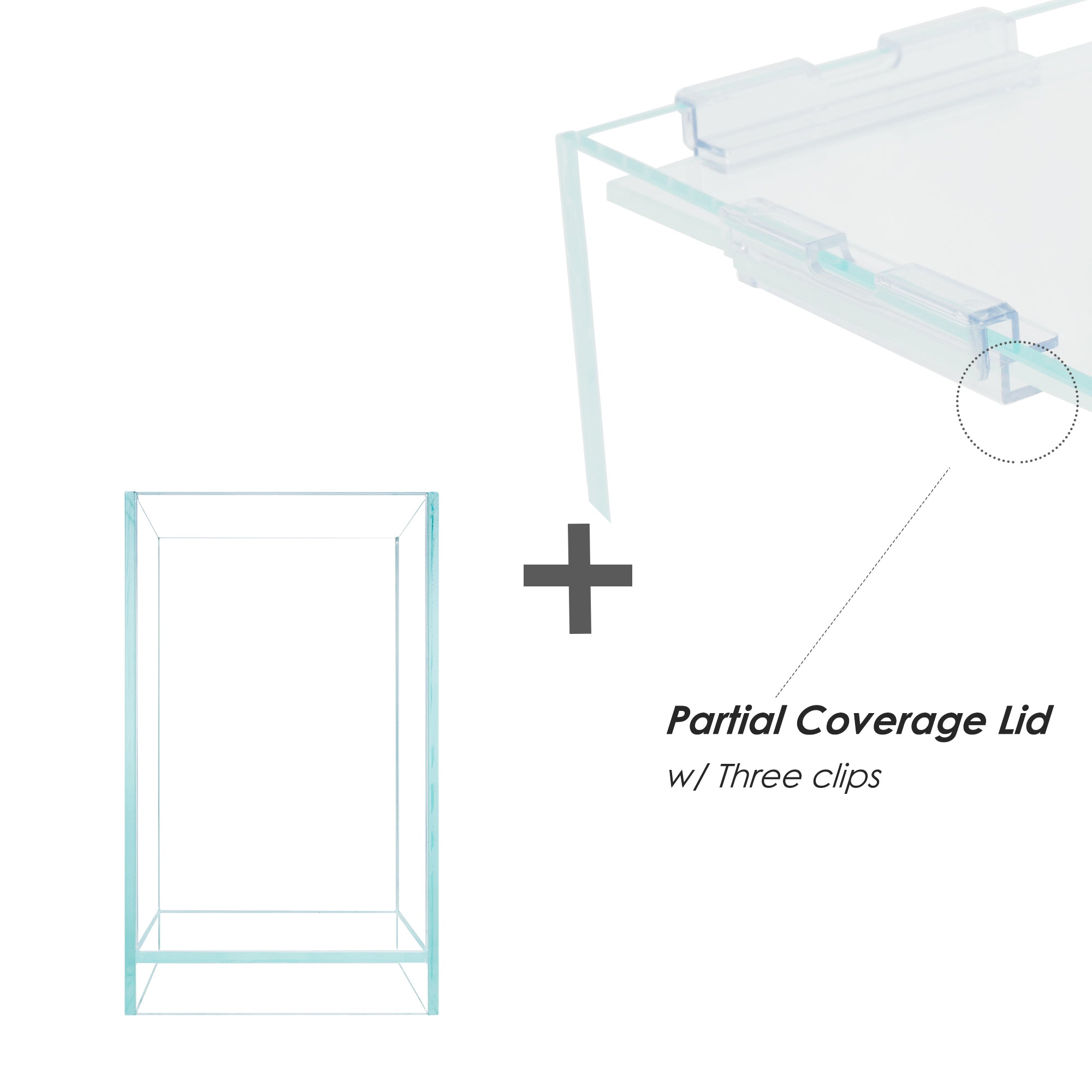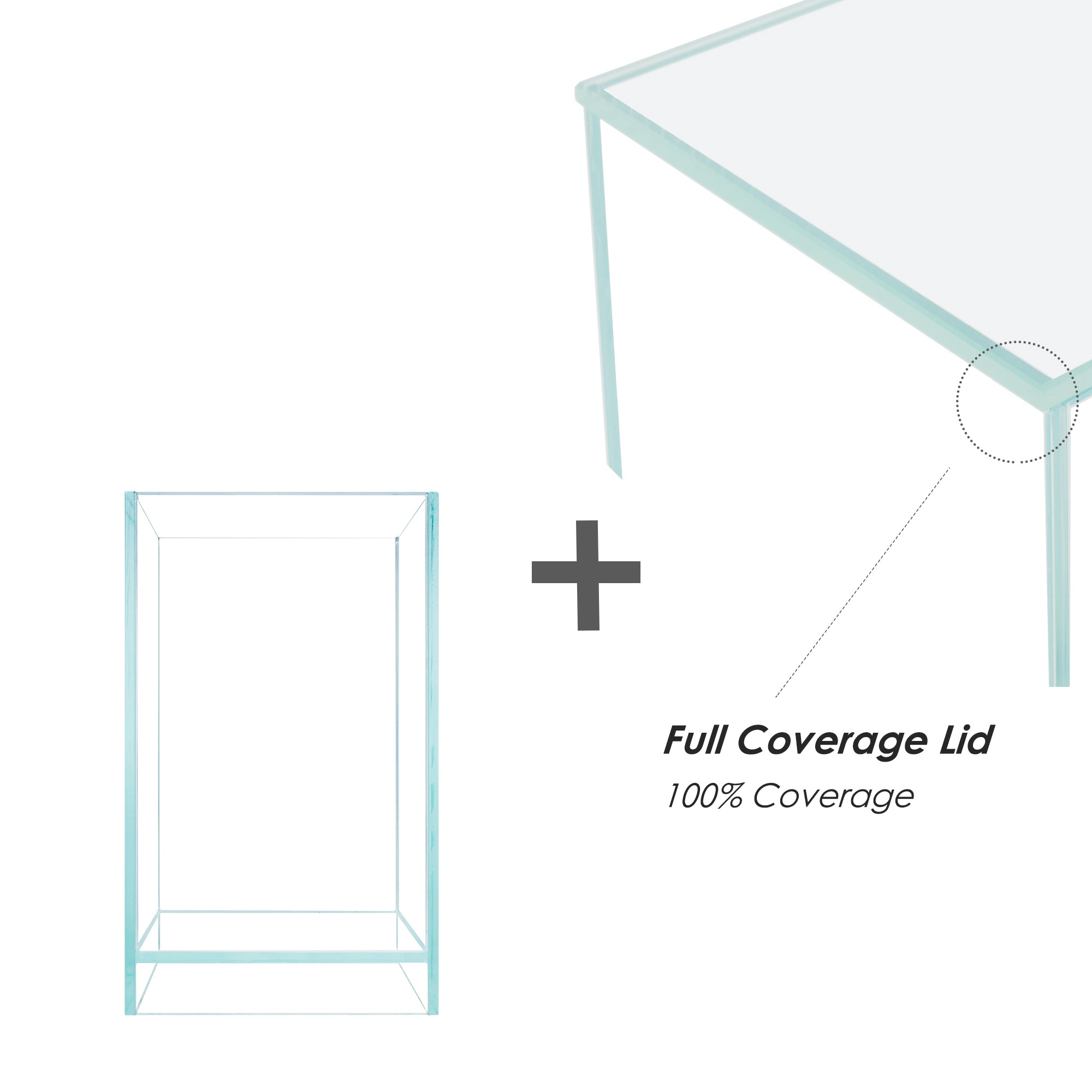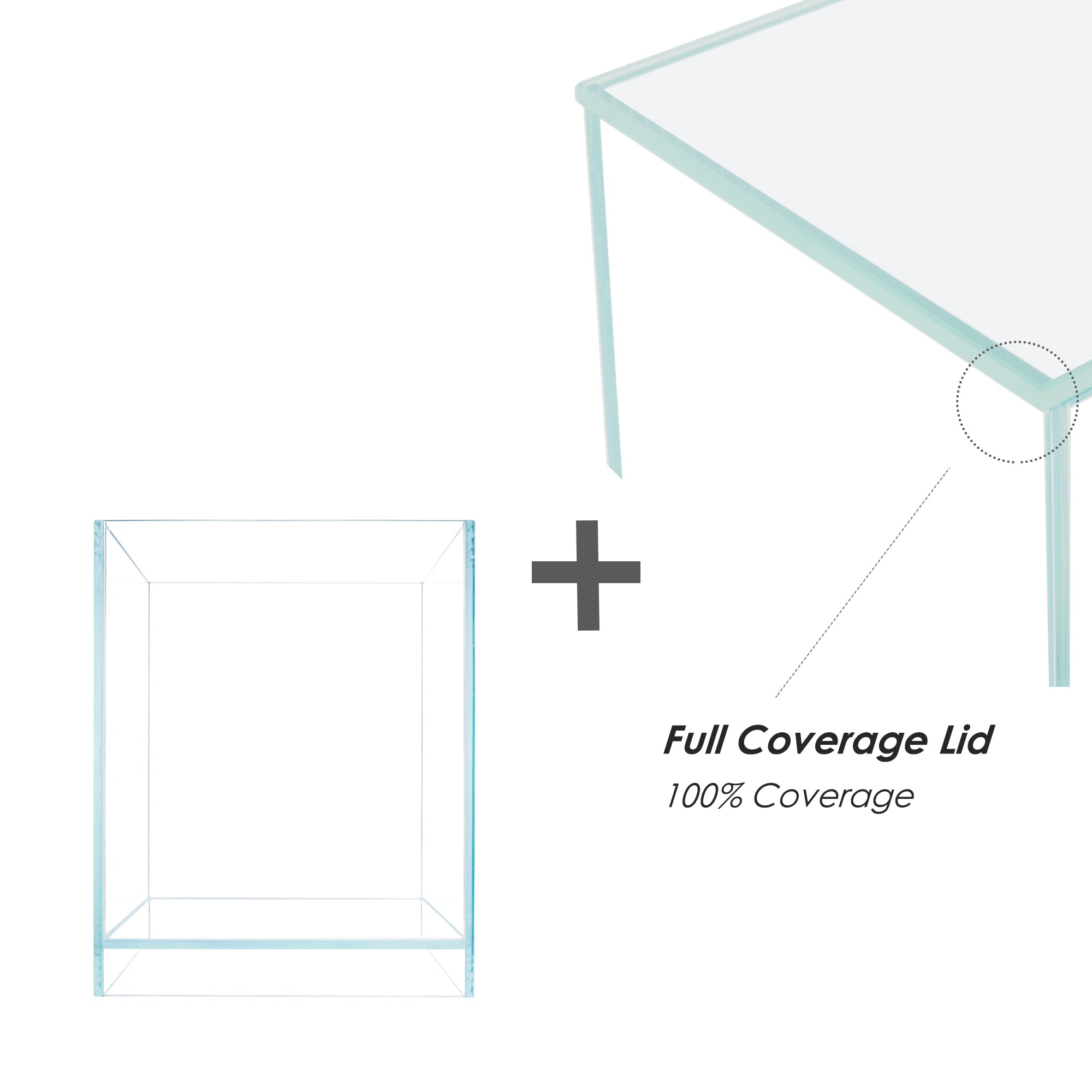 HIRO Aquatics 1.3/2.3 Gallon Nano Tall Rimless Aquarium/Terrarium, Low Iron Frameless Fish Tank, Extra Clear with Floating Air Style
Out of stock
Free US Standard Shipping on order over $35
This Nano low-iron rimless glass tank/container with bottom-up floating air style, designed and crafted by HIRO Aquatics, provides you a good opportunity to create an unique and stylish aquarium or terrarium on your desktop. It is good for raising betta fishes, shrimps inside and also it can be used as a 100% leaking-proof plant terrariums or paludariums if you choose to purchase with a full coverage lid. (Please choose the lid option in the dropdown menu)
Product Features-

BOTTOM-UP DESIGN - A Modern & Sleek design provides you possibilities to create an Unique & Stylish aquarium, paludarium, Wabi Kusa or terrarium, with a feel of your little underwater world is floating in the air.
EXTRA-CLEAR GLASS - Built w/ low-iron glass, also called extra clear glass, it can increase the flow of natural light, making your aquarium look much brighter and seamless than an aquarium made of regular - green/blue tint glass.
PREMIUM QUALITY- Glass thickness is 5mm. Each edge is glued by Heavy-duty silicone, and each tank has passed the leaking-proof test. 

SUPERIOR FOAM PACKAGING - Each aquarium is packed carefully with a tight and superior foam packaging, providing not only a safe transportation for this fragile product but also a hassle-free shopping experience for you.
----------------------Lids options are available ----------------------
* Partial coverage lid - it comes with three acrylic clips. With it covered on top, there is still little space left for you to put on a hang-on filter or hoses.

* Full coverage lid - it doesn't come with any clips as it just simply lay down on the top of aquarium, no space left for filters as it is designed to keep a 100% humid inside, so it is ideal if you want to create a terrarium with tropical plants.

----------------------Two Size options ----------------------

Model- ET15A, 1.3 gallon - 15cm X 15cm X 25 cm (5.9 in X 5.9 in X 9.8 in); 5 mm glass thickness
* Partial lid size - 13.5cm X 10cm = 5.3 in X 3.9 in
* Full lid size - 15cm X 15cm = 5.9 in X 5.9 in

Model- ET20A, 2.3 gallon - 20cm X 20cm X 25 cm (7.9 in X 7.9 in X 9.8 in); 5 mm glass thickness
* Partial lid size - 18cm X 15cm = 7.1 in X 5.9 in
* Full lid size - 20cm X 20cm = 7.9 in X 7.9 in
New Goods Come Every Month!
Subscribe to our newsletter and be the first to receive the latest product information and deals!