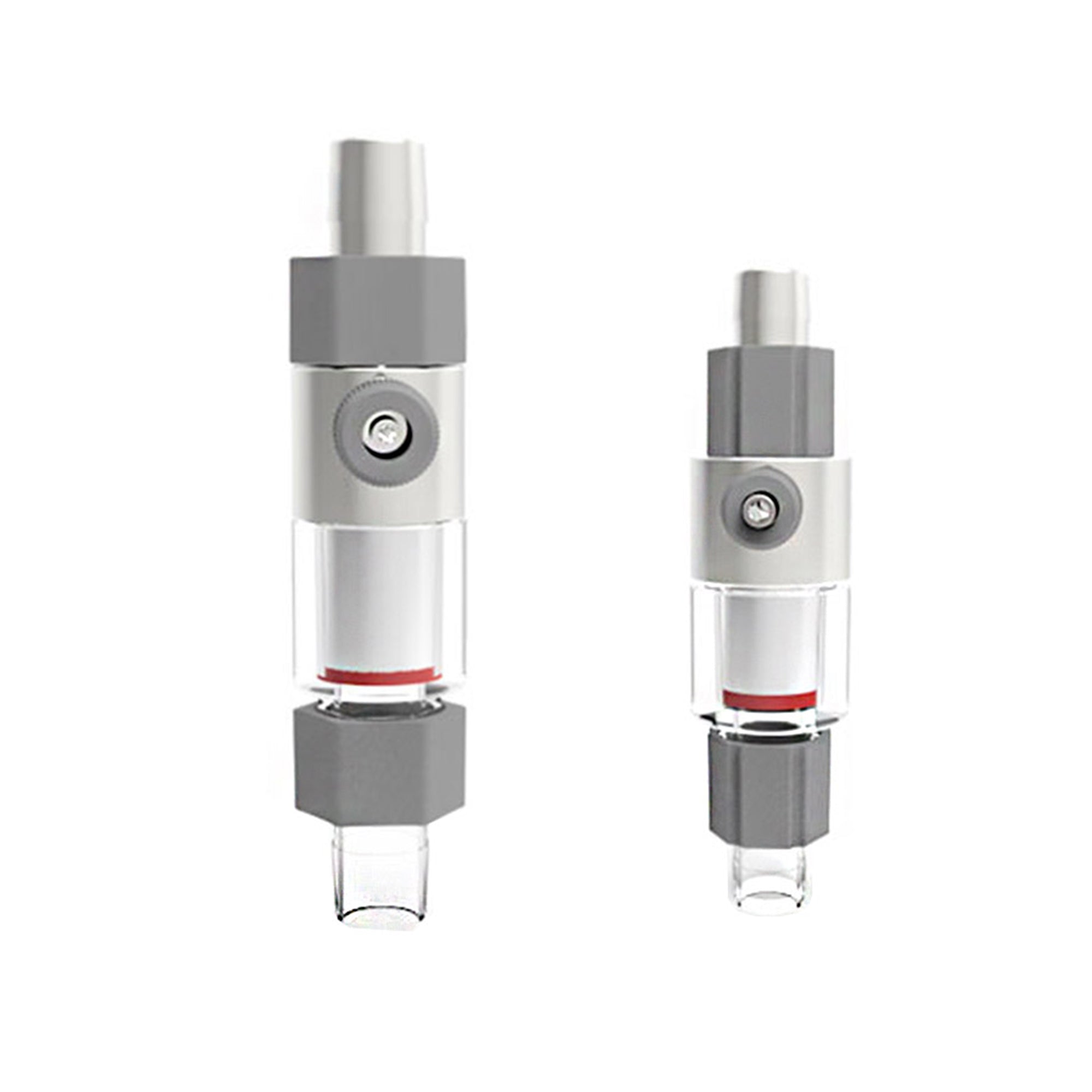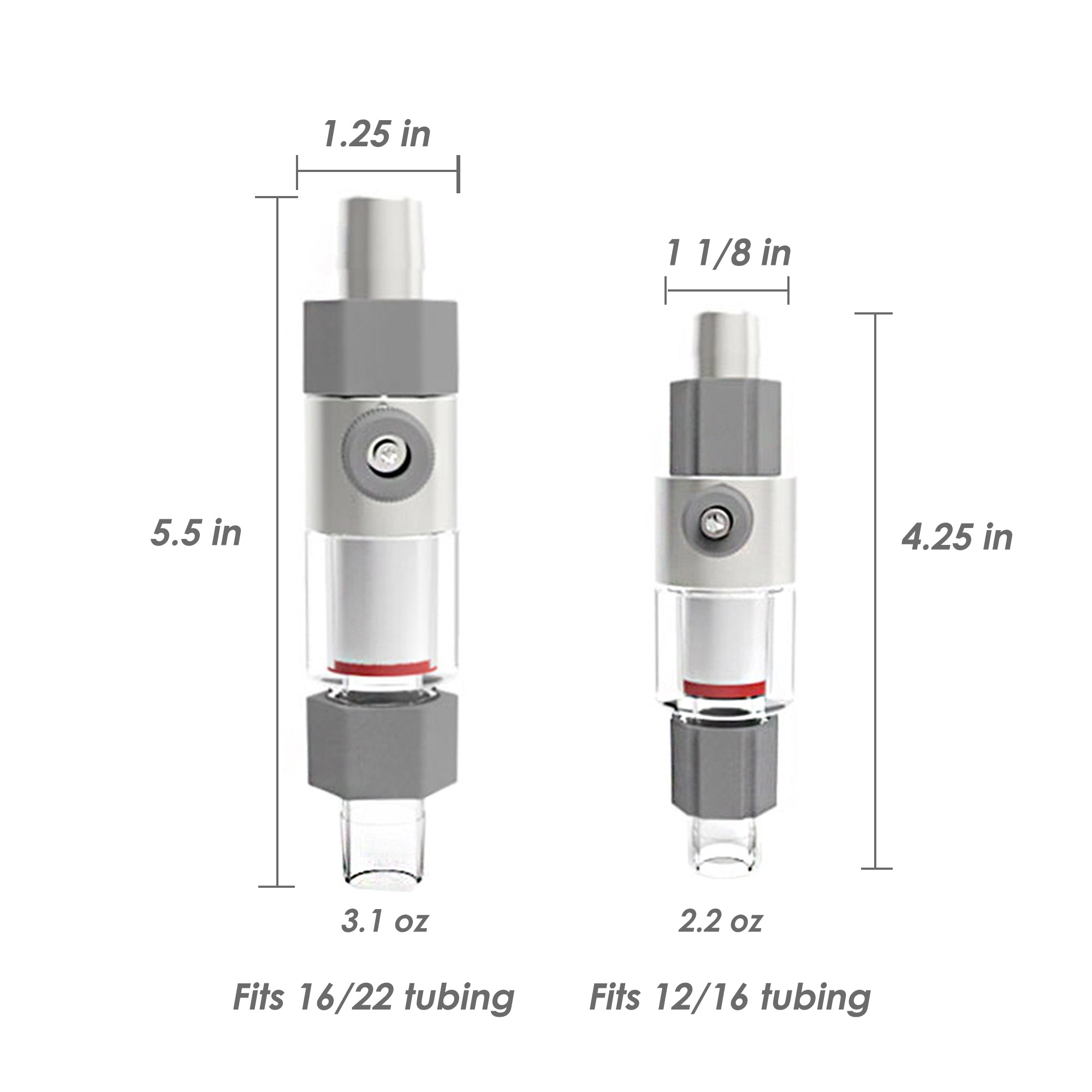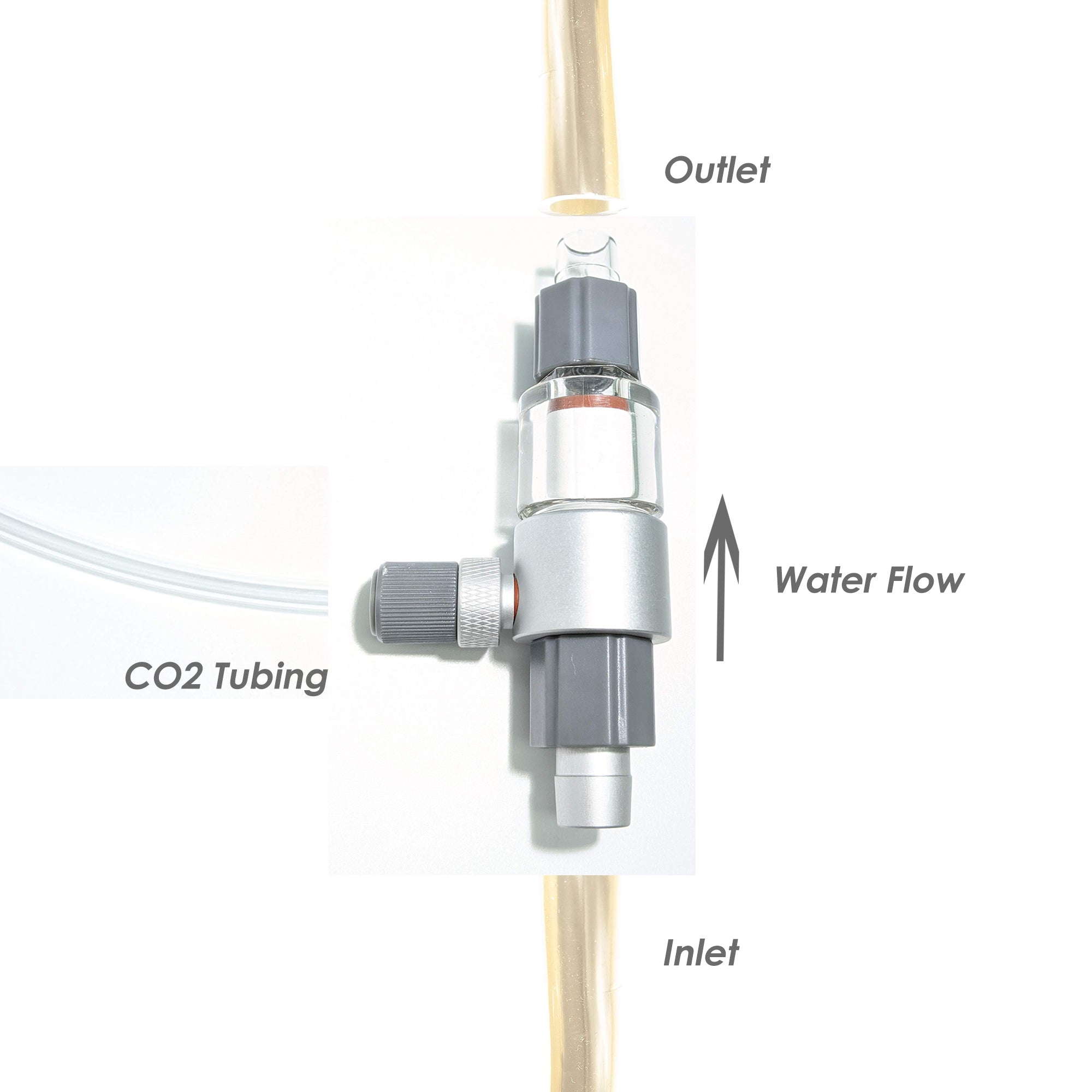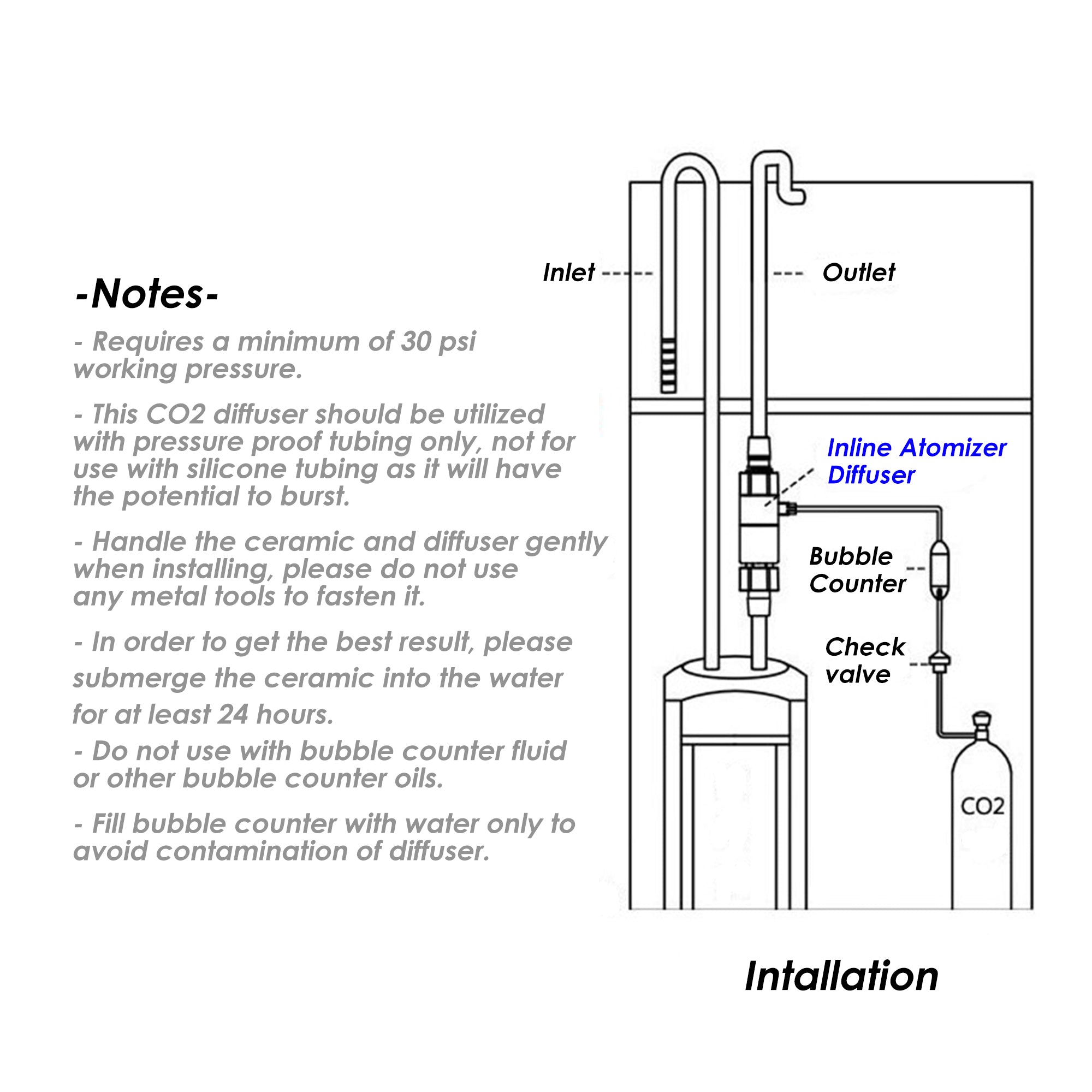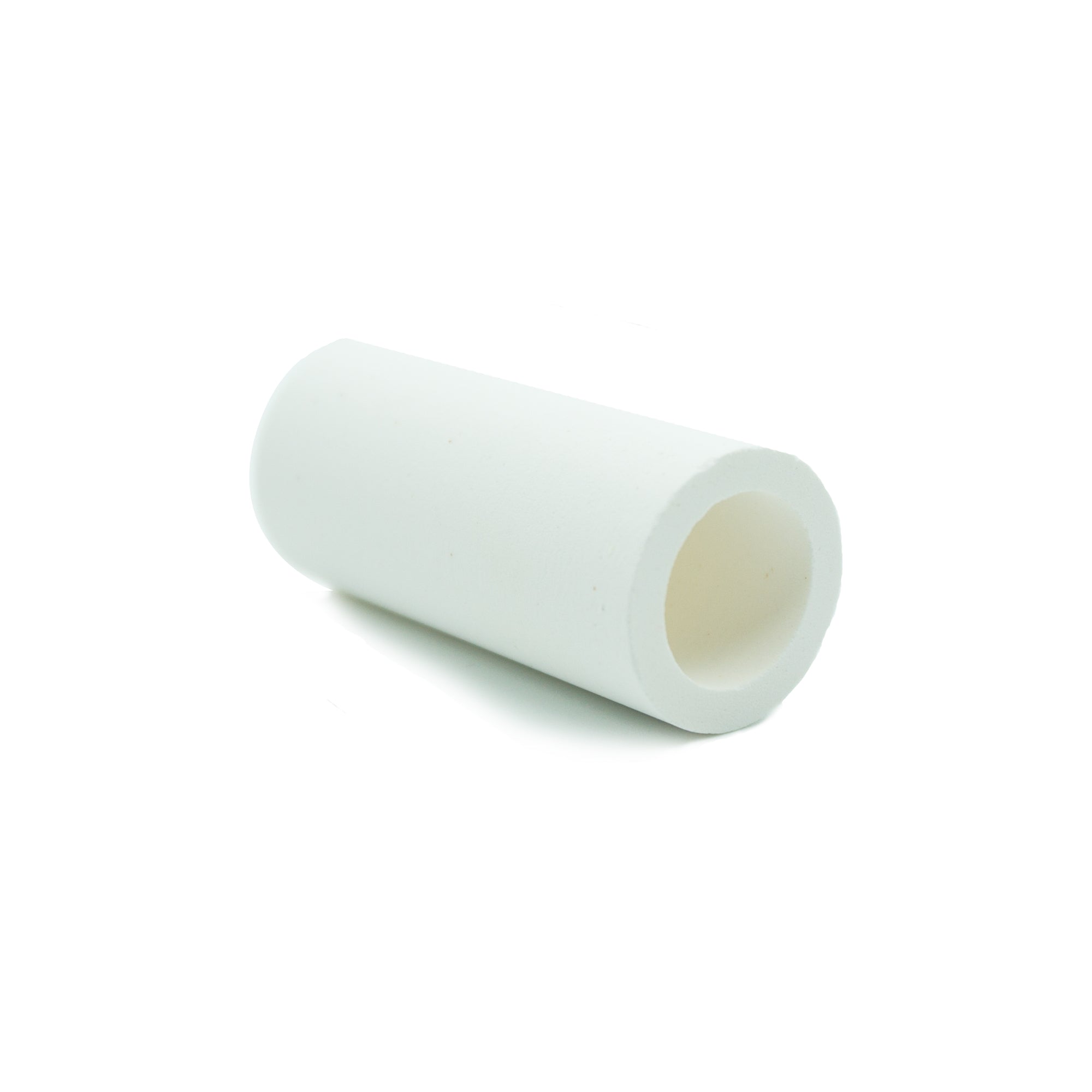 QANVEE Inline CO2 Aquarium Atomizer Diffuser
$26.99
Out of stock
Free US Standard Shipping on order over $35
PRODUCT DESCRIPTION
The Qanvee CO2 Atomizer is an inline aquarium CO2 diffuser that is designed to be installed outside of a planted tank rather than being placed inside. It allows less equipment to be placed into your aquarium providing a more visually appealing setup without sacrificing the needs of your aquatic plants. As the CO2 bubbles pass through this diffuser, they are diffused into tiny CO2 bubbles that can be efficiently absorbed by plants with less waste, promoting their photosynthesis.

Setup is very easy by following the steps in the image. Remember to test it if it leaks before apply onto your tank. Also, the Qanvee CO2 atomizer comes completely apart easily for routine maintenance and cleaning. Replacement ceramic tubes are available as well to ensure this piece of essential planted aquarium equipment can be used for years to come.
PRODUCT FEATURES
- Small and Sleek, allowing less equipment to be placed inside of the tank.
- Larger diffusion area compared with traditional diffuses.
- Replaceable ceramic membrane
- Two size: 12/16mm and 16/22mm filter tubing.

Specifications:

M1 Replacements Fit: 12/16MM filter tubing
M2 Replacements Fit: 16/22MM filter tubing

Notes:

* Requires a minimum of 30 psi working pressure.
* This CO2 diffuser should be utilized with pressure proof tubing only, not for use with silicone tubing as it will have the potential to burst.
* Handle the ceramic and diffuser gently when installing, please do not use any metal tools to fasten it.
* In order to get the best result, please submerge the ceramic into the water for at least 24 hours.
* Do not use with bubble counter fluid or other bubble counter oils. Fill bubble counter with water only to avoid contamination of diffuser.
DIMENSION
Please see the image about the size.
M1 Replacements Fit: 12/16MM filter tubing
M2 Replacements Fit: 16/22MM filter tubing
New Goods Come Every Month!
Subscribe to our newsletter and be the first to receive the latest product information and deals!