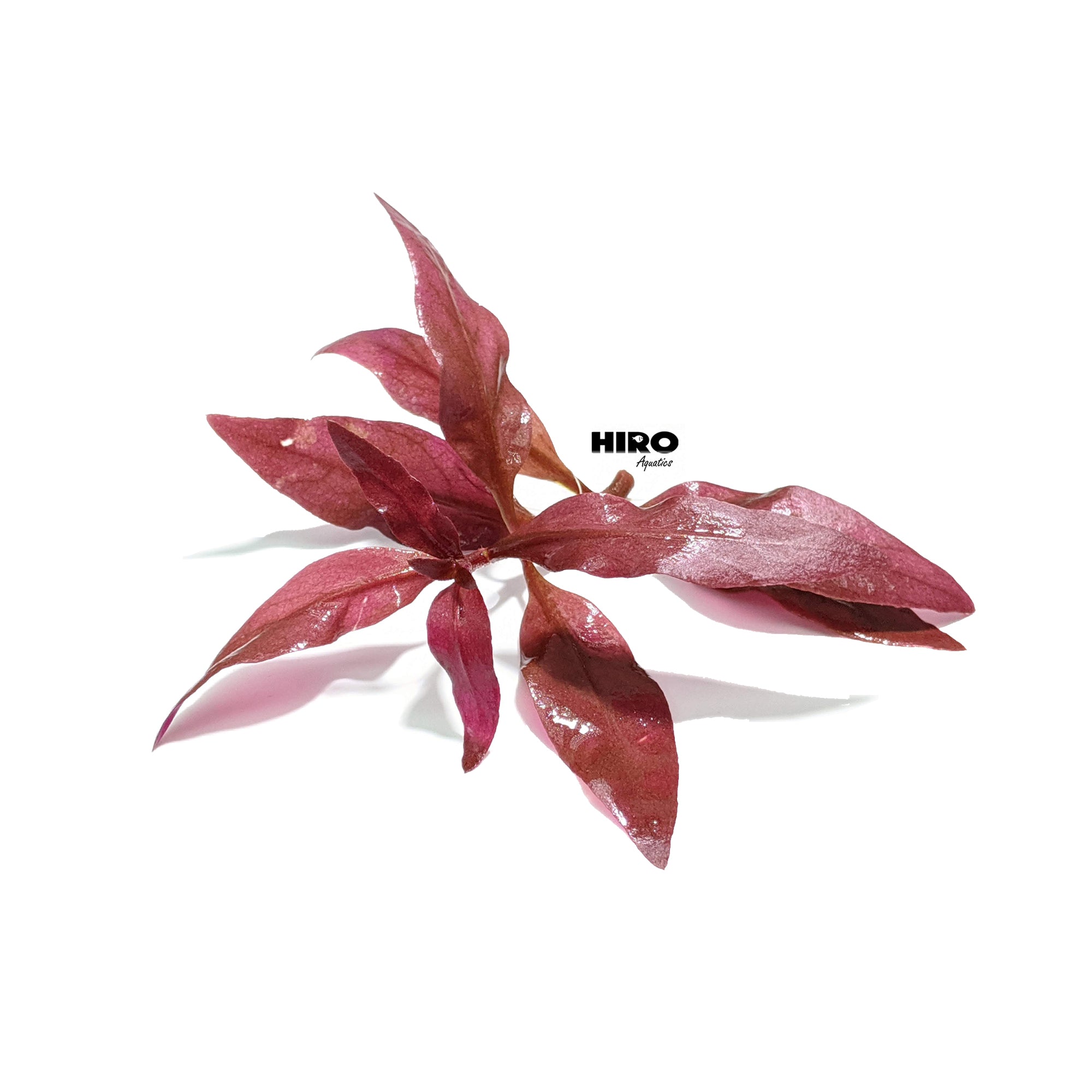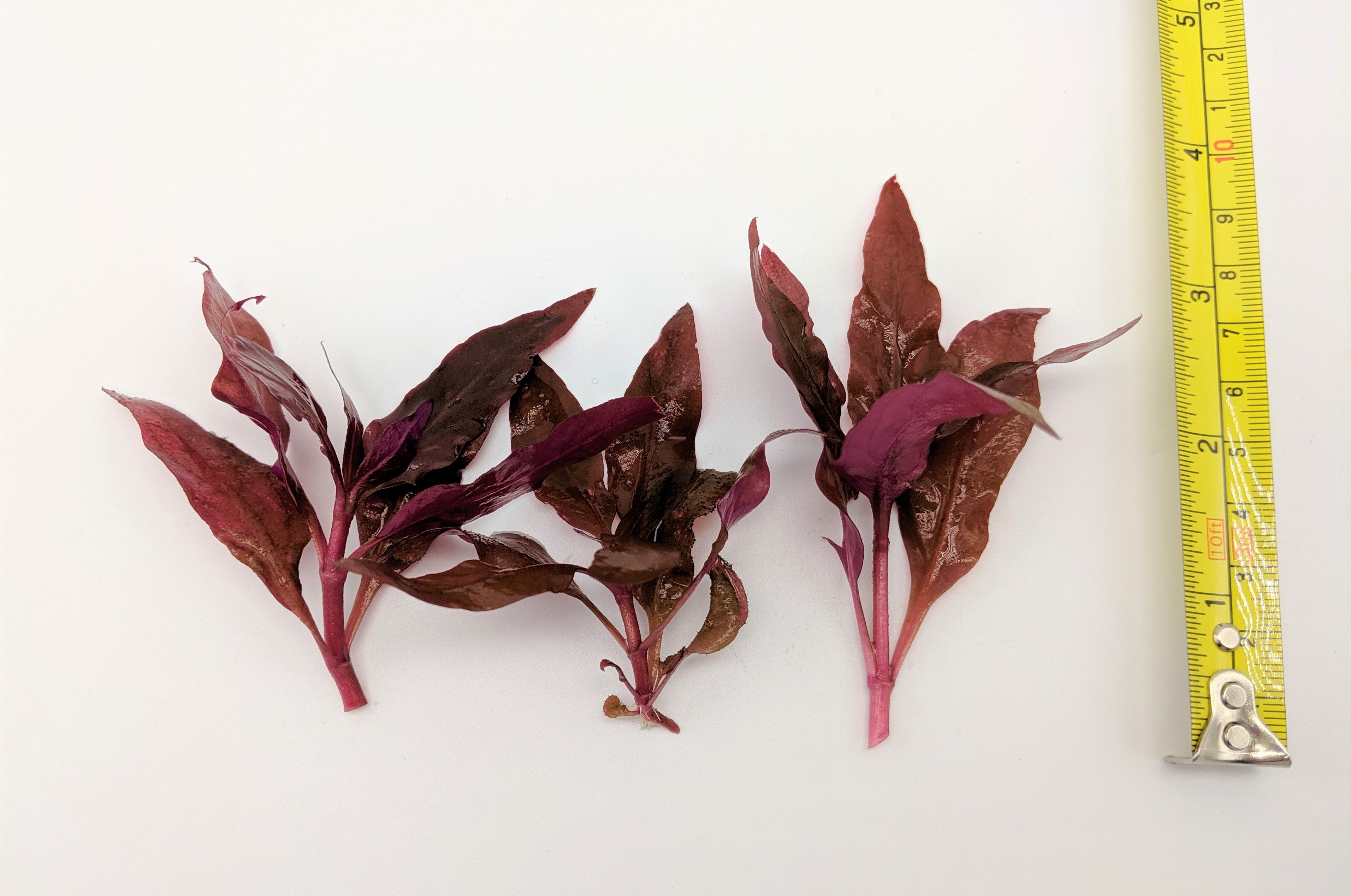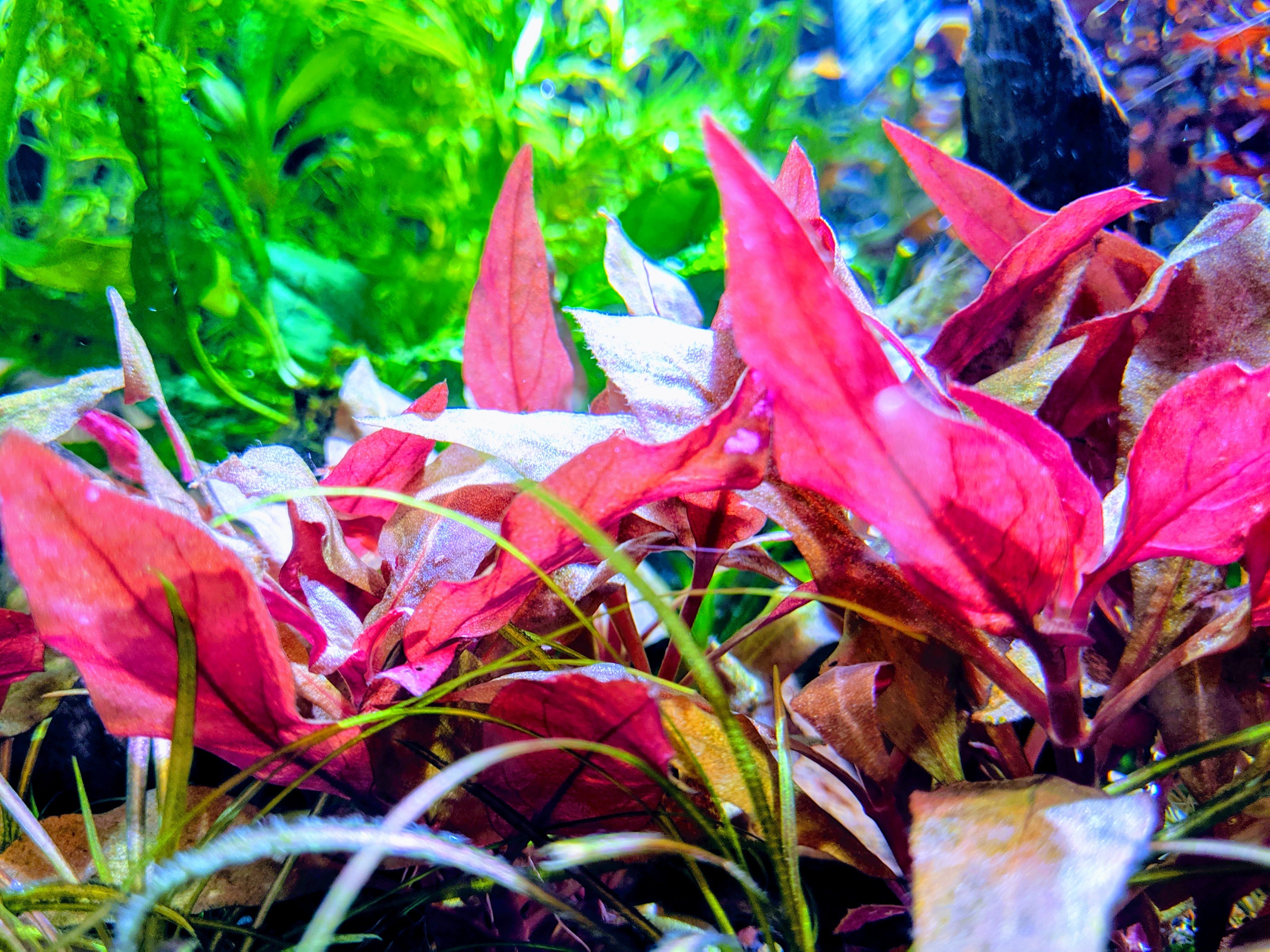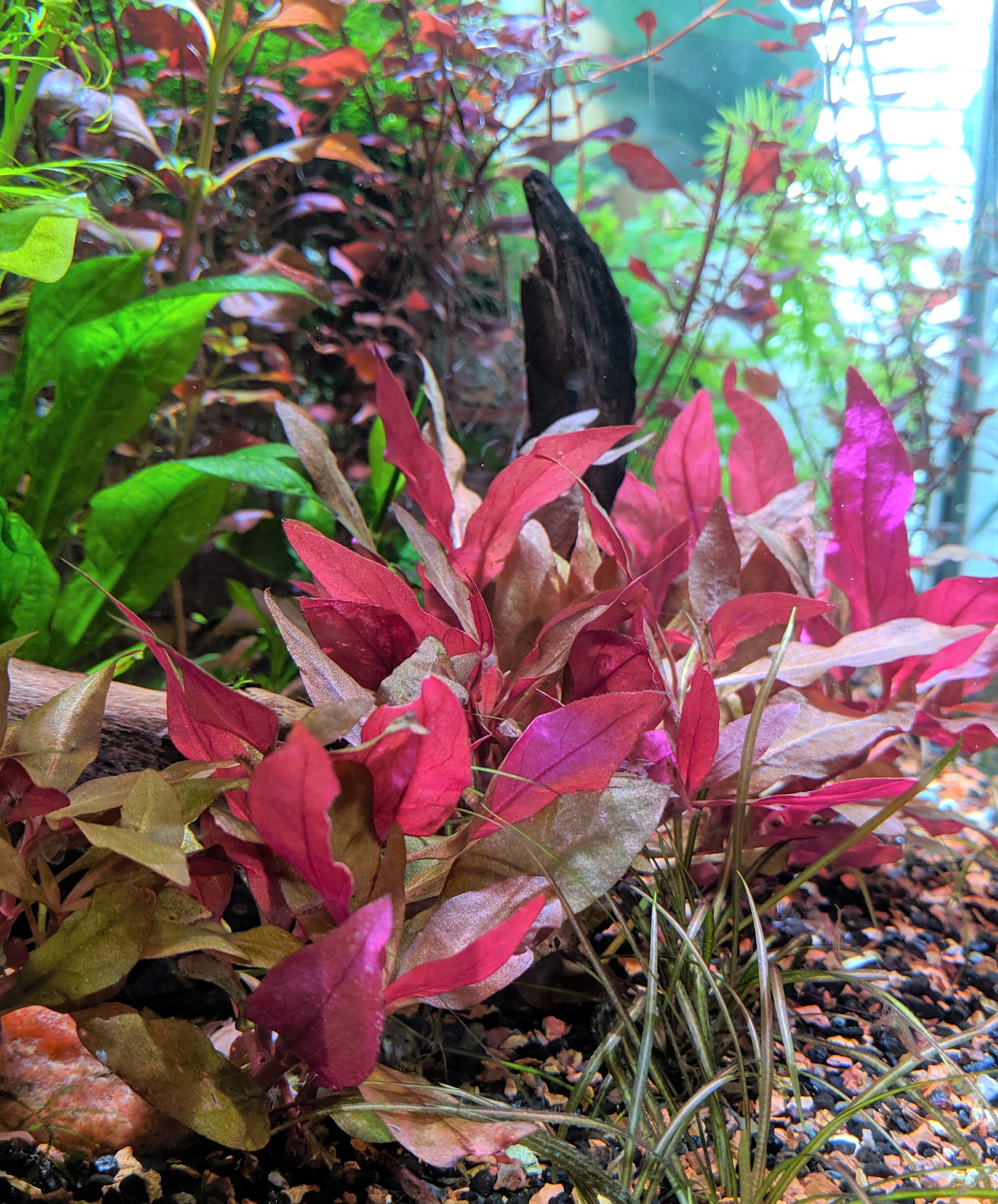 3 Stems of Alternanthera Reineckii Mini Red Carpet Live Aquarium Plant
Out of stock
Free US Standard Shipping on order over $35
* Each order includes 3 stems of Alternanthera Reineckii Mini, each stem is about 2-4 inch. please refer to the last image about the size of each stem.
* Some stems may not have any roots because they have been cut; that's absolutely fine and they will grow new roots pretty soon in your tank.
Alternanthera Reineckii 'Mini' is a dwarf form of Alternanthera reineckii , which has brown tinted color and grows not more than 20 cm high. When describing this plant we should mention its unusual phylotaxy. The distance between the leaves is very small, which makes them look fluffy.
It is characterized by compact growth and a slower growth rate. It is particularly suitable for small aquariums or as a foreground plant in larger aquascapes. By careful trimming can you create a dense, red-violet carpet approximately 5 to 10 cm high. High light intensity and addition of CO2 improves the plants growth and overall appearance.
It's better to keep this plant in a tropical tank provided with tank water temperature about 24-28 °С. It will stand temperature decrease up to 20 °С, but at that its growth rate will slow down. Water hardness and its violent reaction don't play any sufficient part in this case, though it's desirable to keep it in water with рН value close to 7. The plant requires constant water renew. It grows slower in old water.
It needs very bright tank illumination. This is the factor that influences the leaves color and the plant appearance in general. Natural light, especially direct sunlight is very good for this plant.
It gets nutritional substances mostly right from the tank water. Type of the tank substrate doesn't make any significant difference to it, but its root system develops a bit better in large grained sand.
New Goods Come Every Month!
Subscribe to our newsletter and be the first to receive the latest product information and deals!