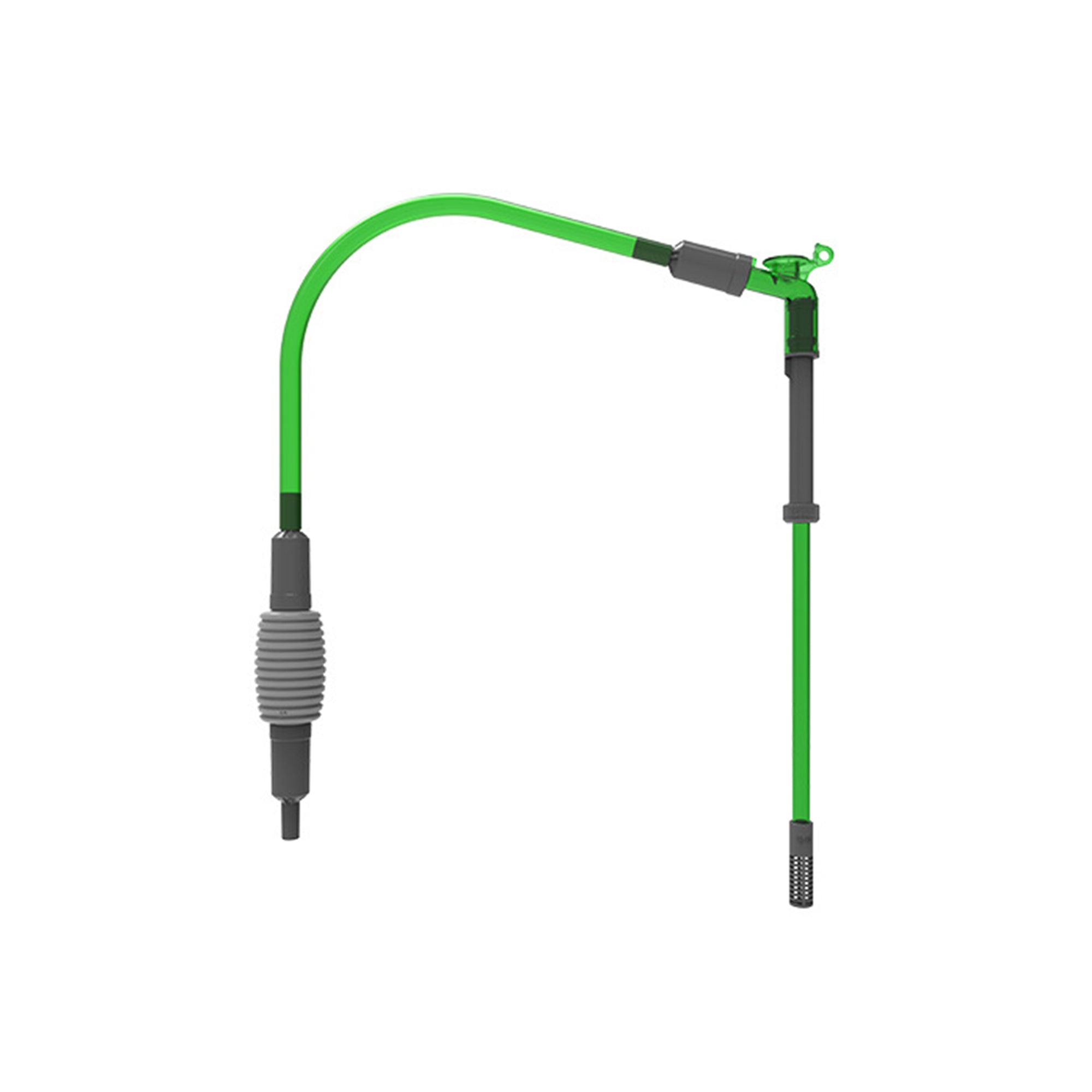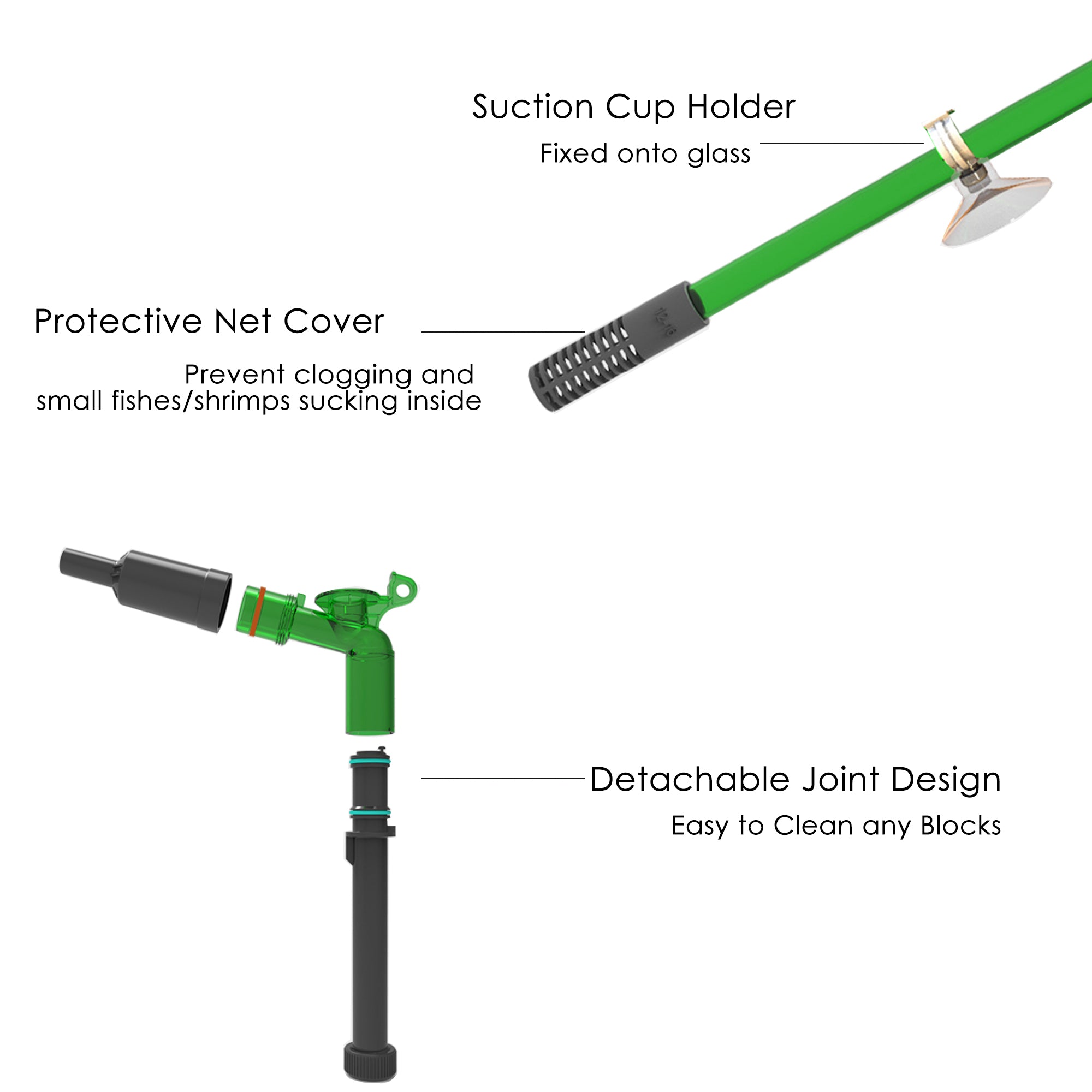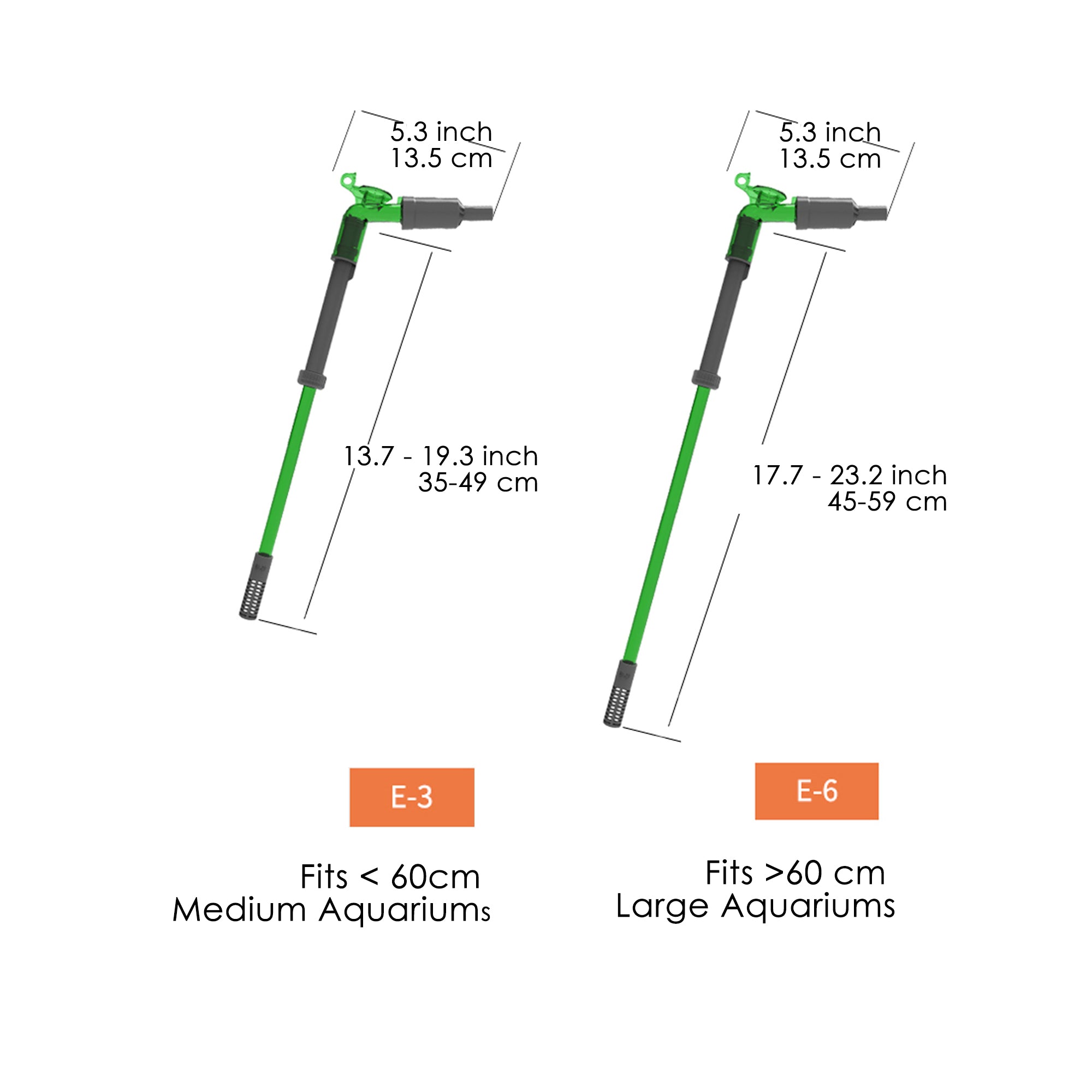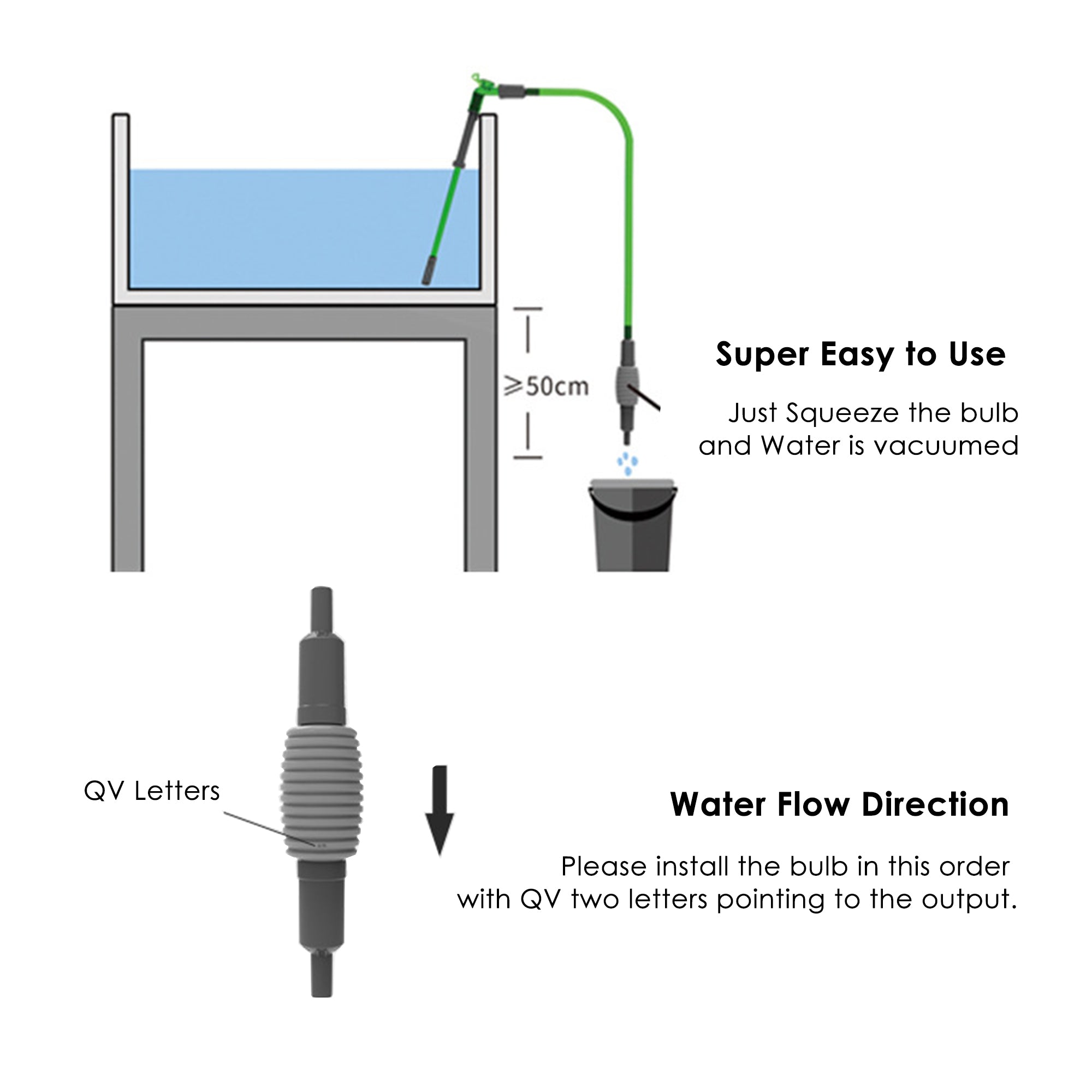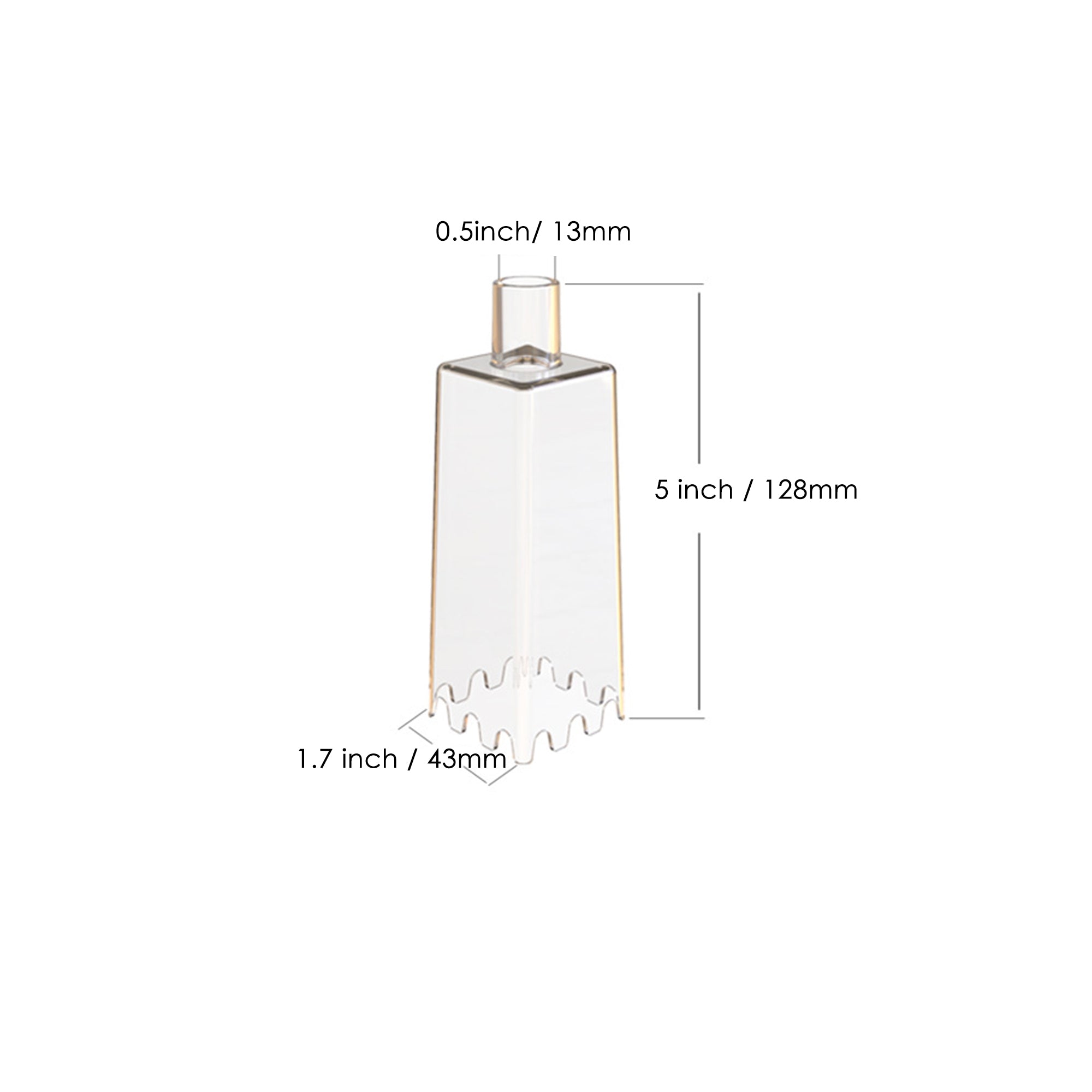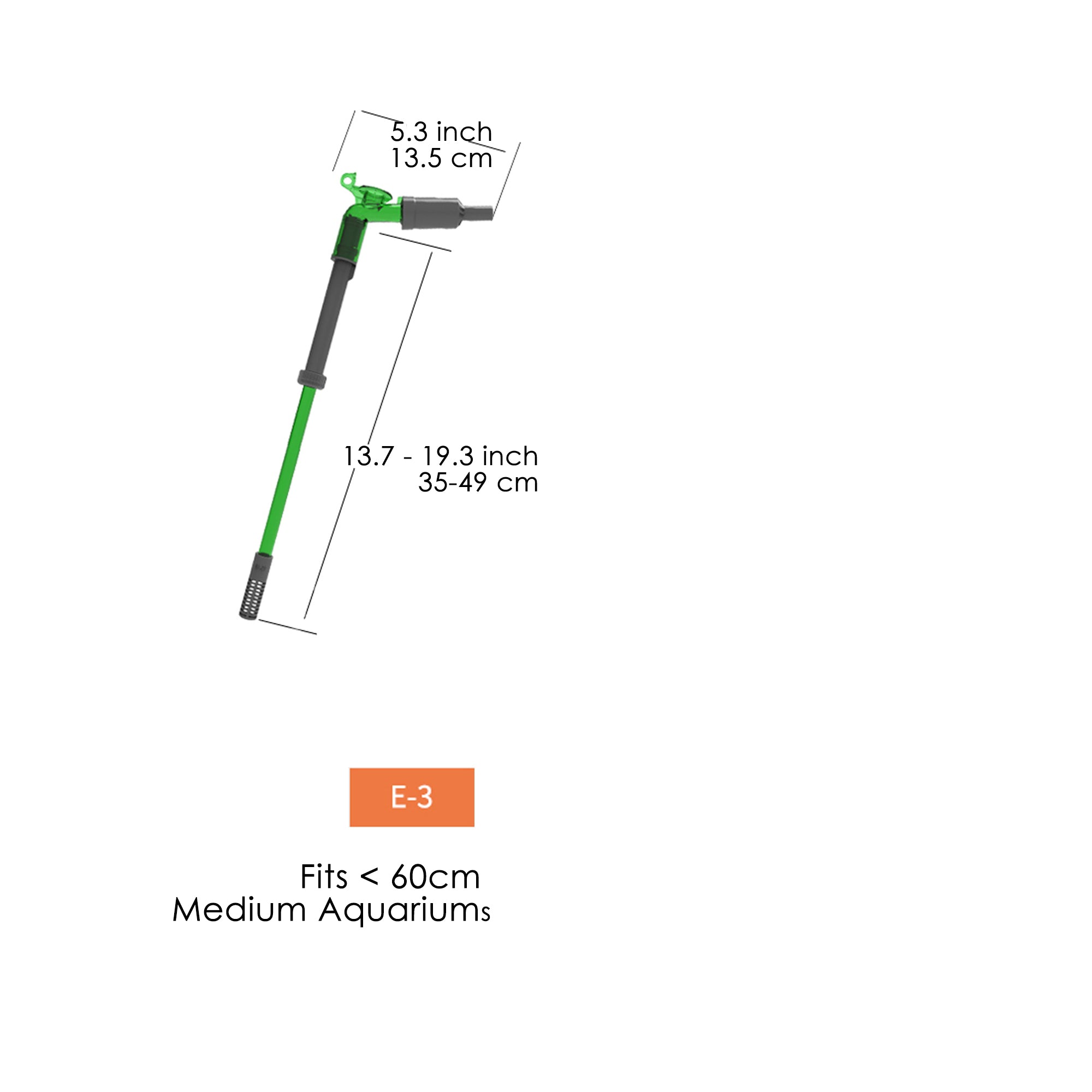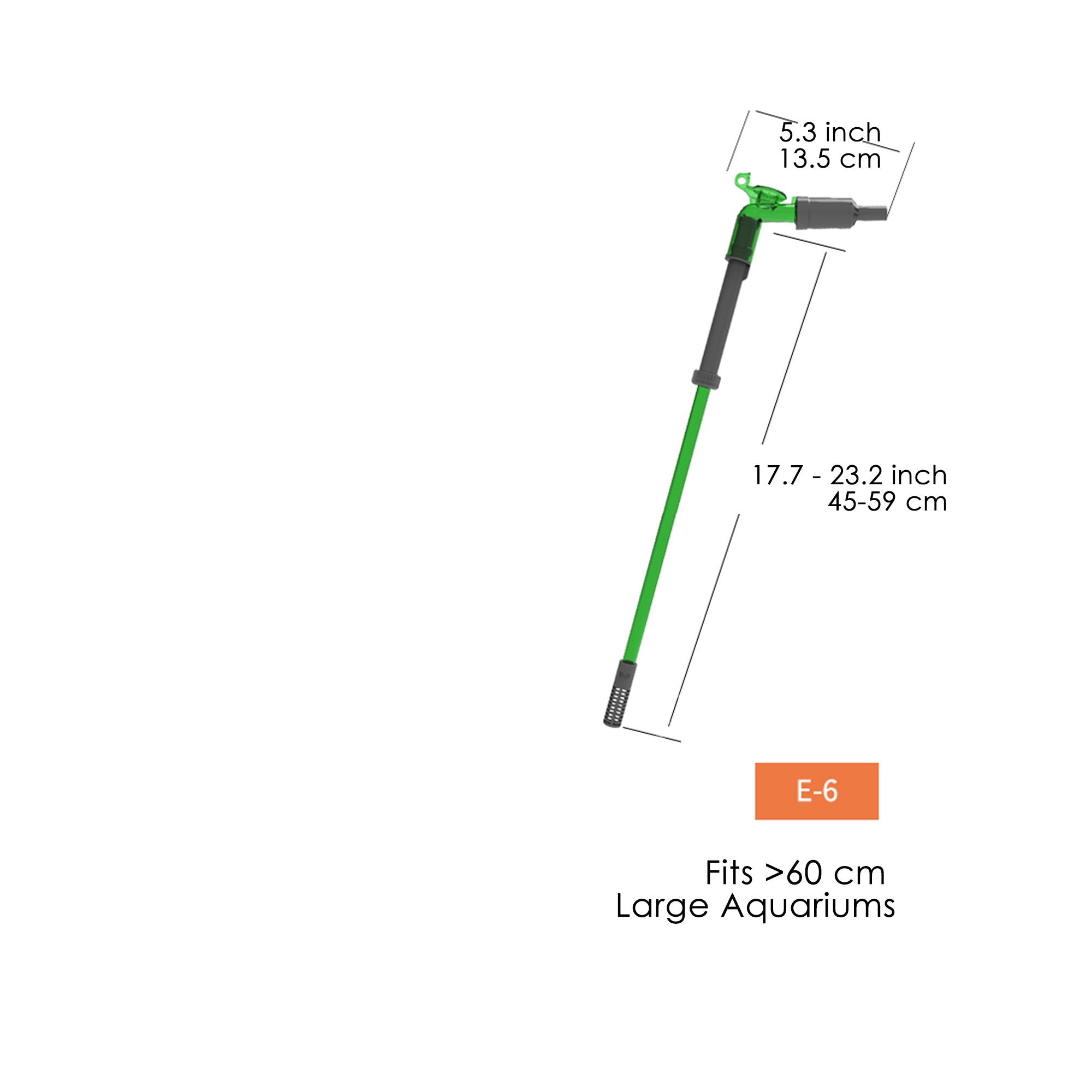 Qanvee Premium Aquarium Water Changer, Fish Tank Pump Cleaner, Sand Cleaner
Out of stock
Free US Standard Shipping on order over $35
With this aquarium water changer, it is easier to clean any freshwater or saltwater aquariums.  No more finger-blockings or hassles on vacuuming water, just squeeze the bulb and water will automaticall be vacuumed into basket or an outlet.
Made of quality PVC that won't collapse in midde to block water flow, also it is very flexible to be bent into any position for your needs.
An included net nozzle helps prevent small fishes or shrimps sucking into while changing water.
An anti-Back Flow Valve Design helps prevent water flowing back.
****Please noted that the end with QV marks must be placed downward against the basket or outlet***
Two sizes available-
CE3- fits for aquariums less than 60cm length.
CE6- fits for aquariums more than 60cm length.
Optional -
A gravel cleaner nozzle can be purchased separately and not included in the main cleaner kit. If you need it, please add it from the dropdown menu.
New Goods Come Every Month!
Subscribe to our newsletter and be the first to receive the latest product information and deals!