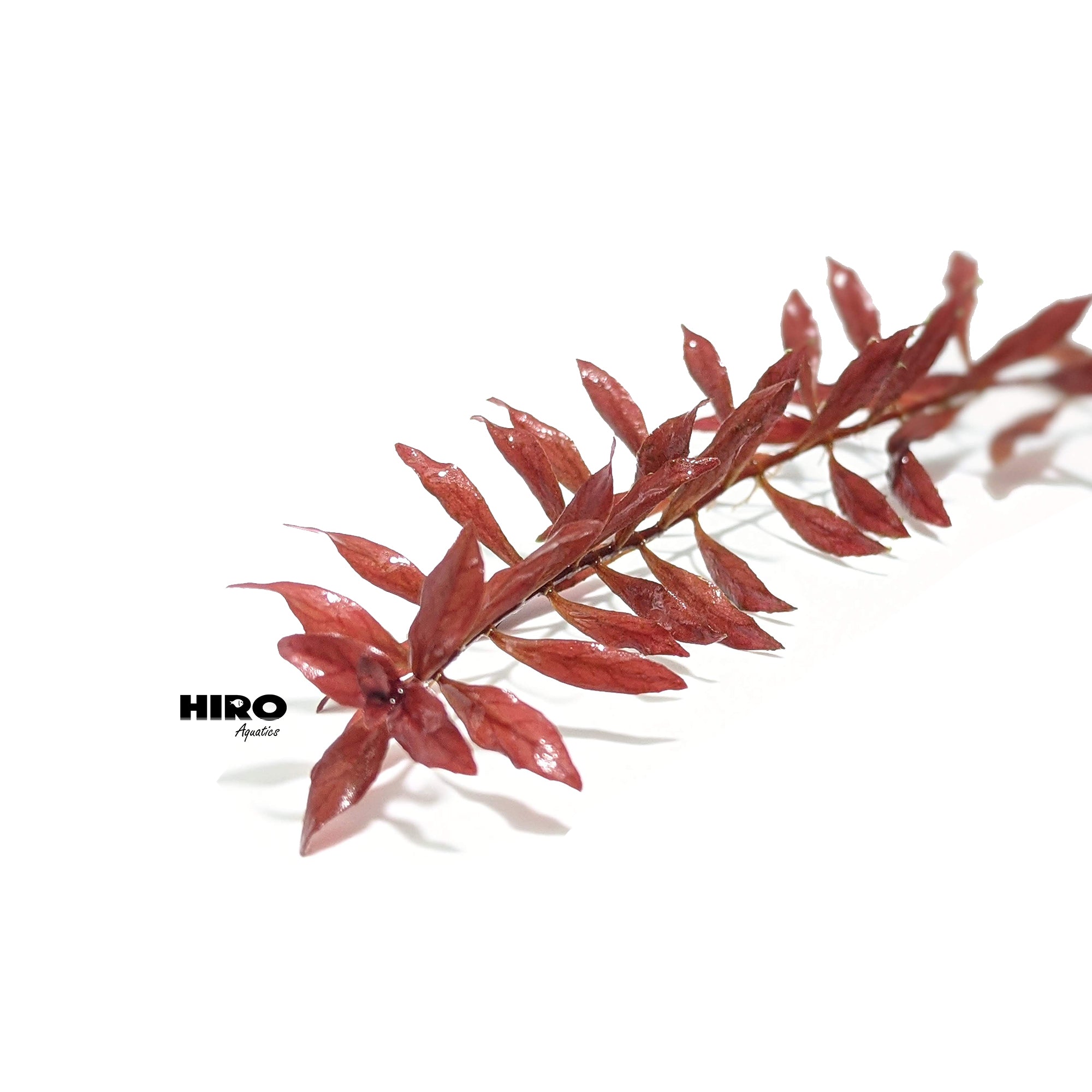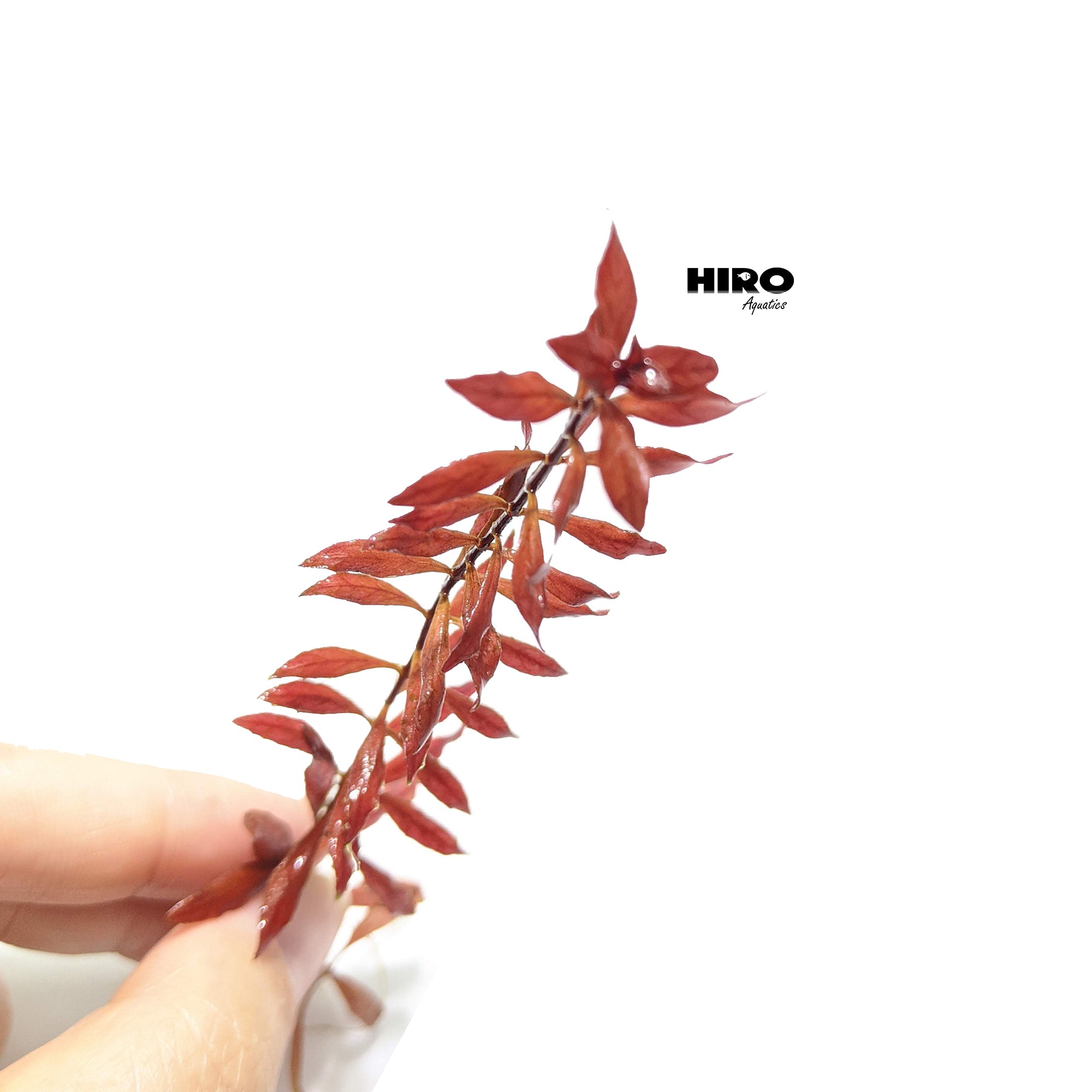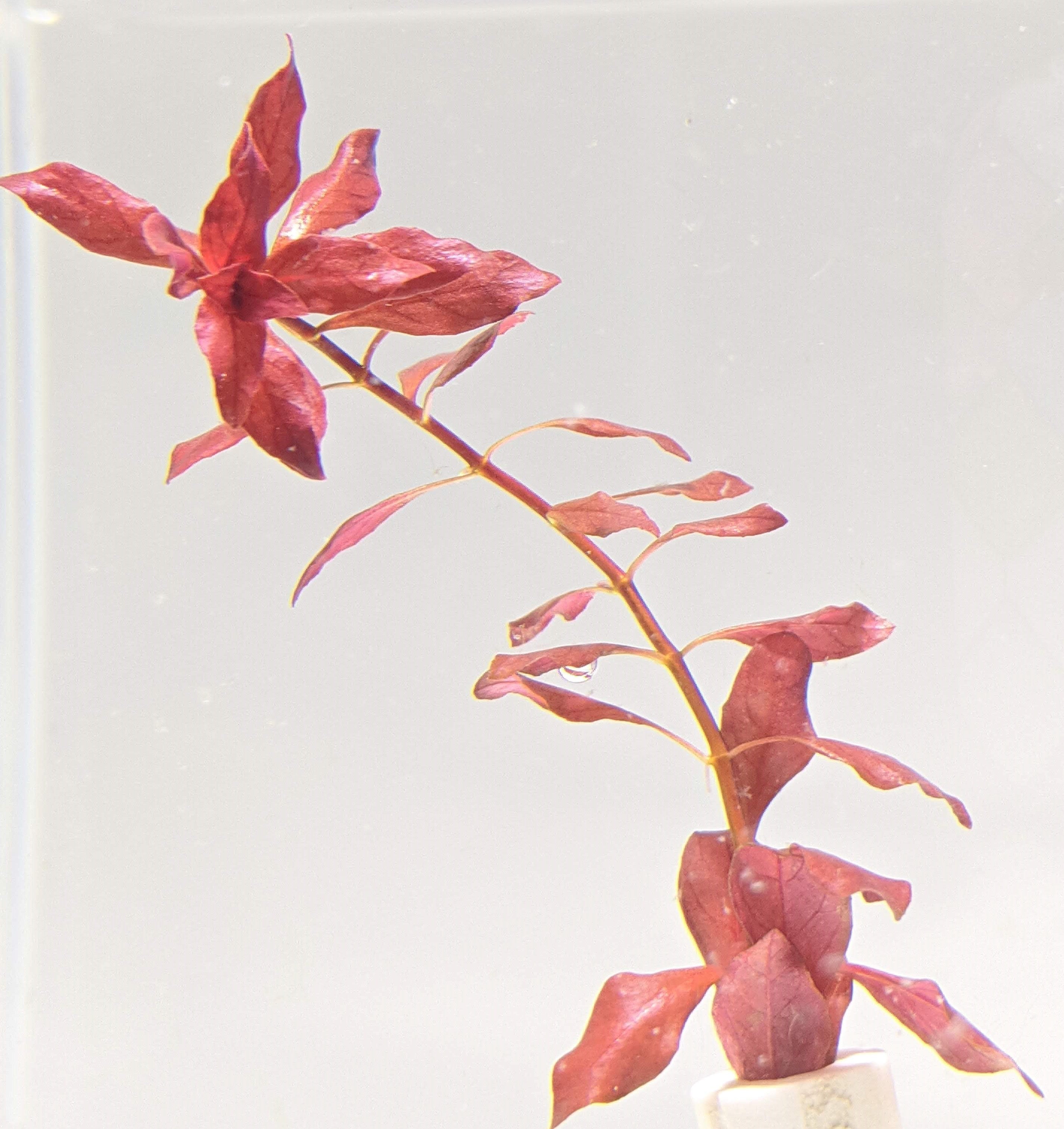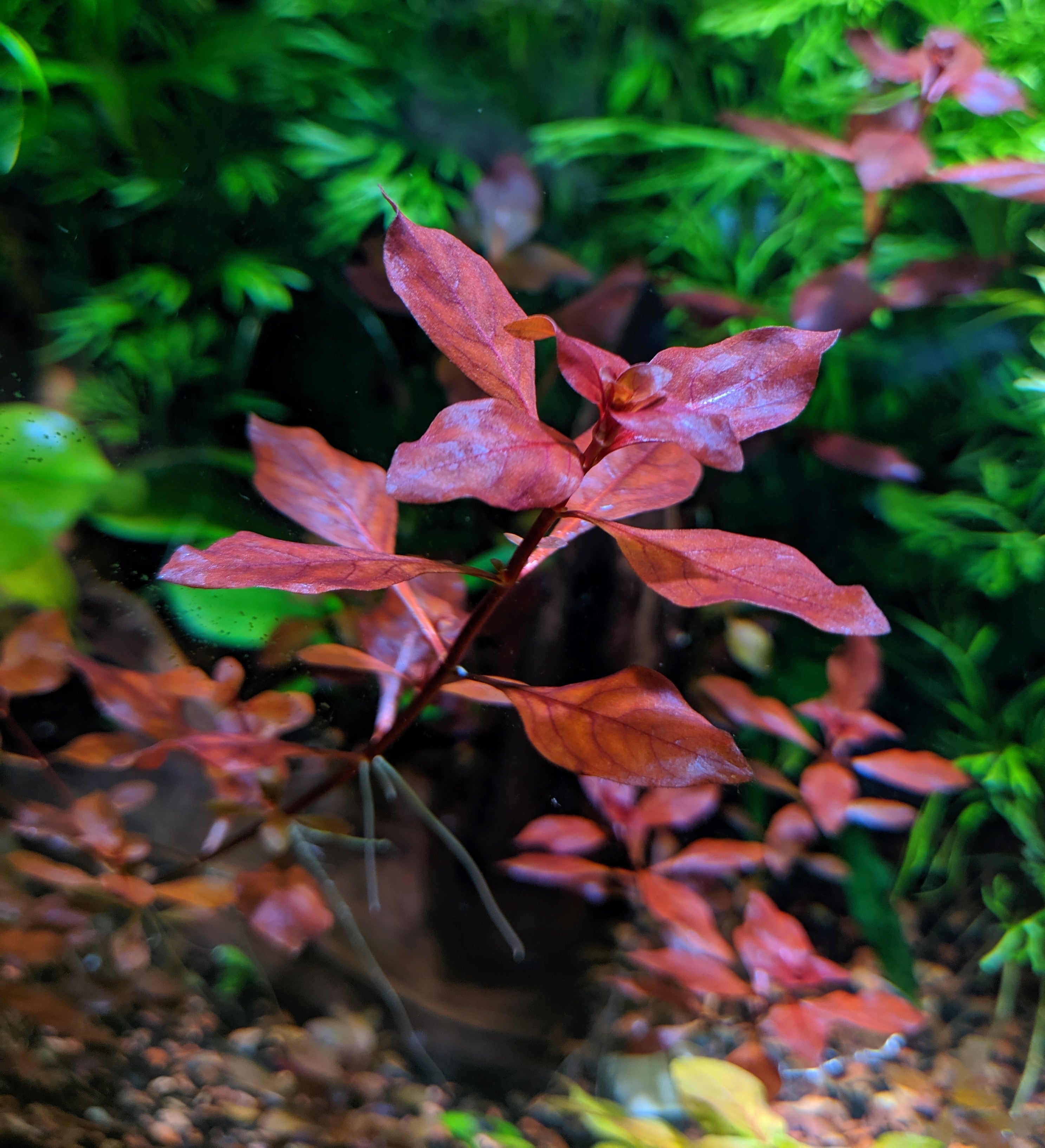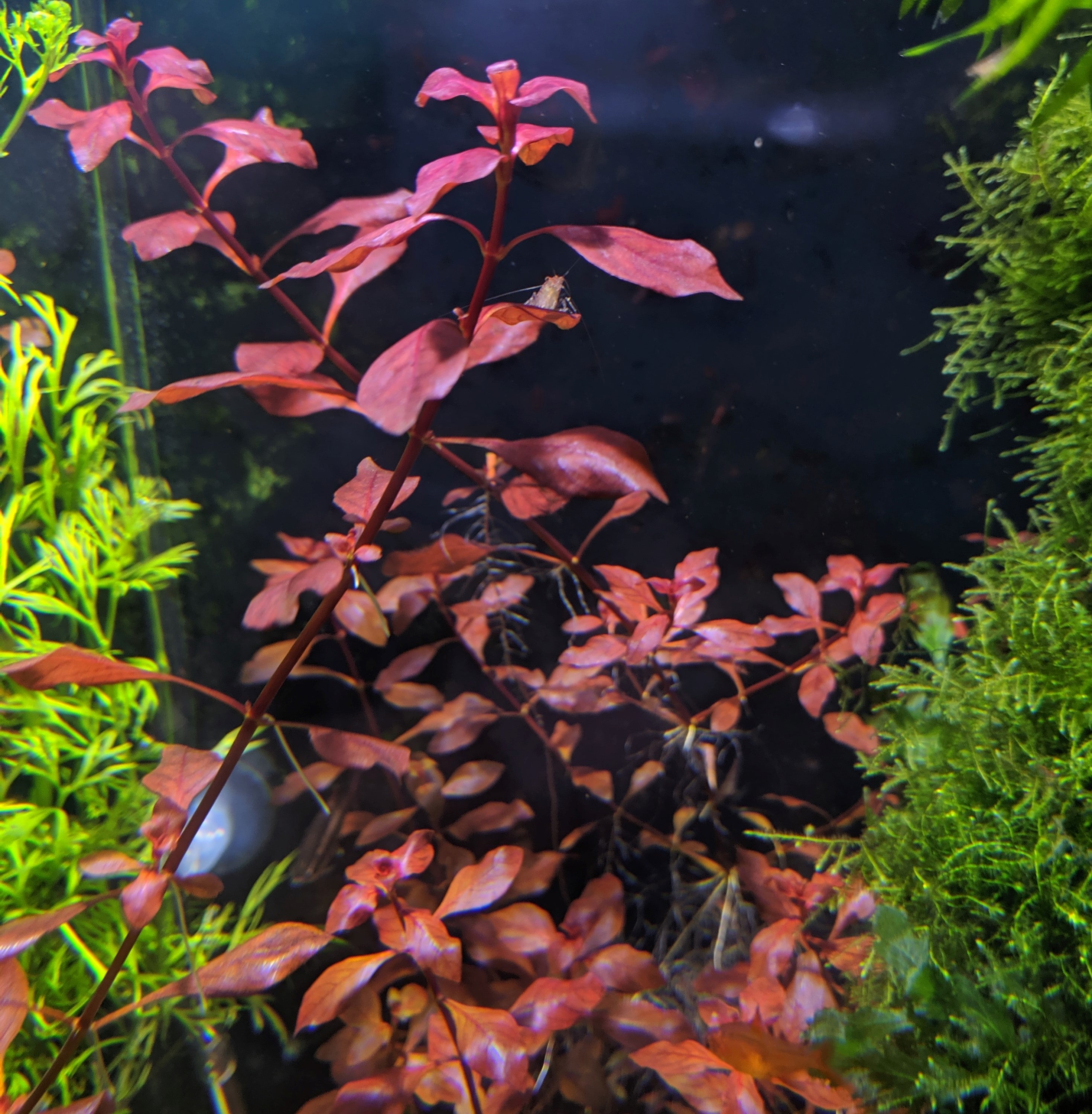 Red Ludwigia Palustris, Aquarium Plants for beginner, Red Freshwater Plant
Out of stock
Free US Standard Shipping on order over $35
* Please select the quantity of the stems in the drawdown menu.
* Each stem is about 3-7 inches, Red and healthy.
* Please refer to the last image about the plant size.
* Some stem may not have any roots because they just have been cut; that's absolutely fine and they will grow new roots pretty soon in your tank.
All about Ludwigia Palustris

This plant is an easier to keep compared with other red aquatic plants.
Adding some colors to your aquascape, the leaves can be red, gold, or orange, depending on tank conditions.
To make them grow healthy and show bright colors, high lighting and nutrient levels are required. CO2 are not required, but it will help the plants grow robustly and show ultra red coloration.
Best planted in mid-ground or background as each stem can grow up to 20 inch.
Propagation is easy by taking cuttings from the main stem of the plant and replanting into the substrate.
New Goods Come Every Month!
Subscribe to our newsletter and be the first to receive the latest product information and deals!