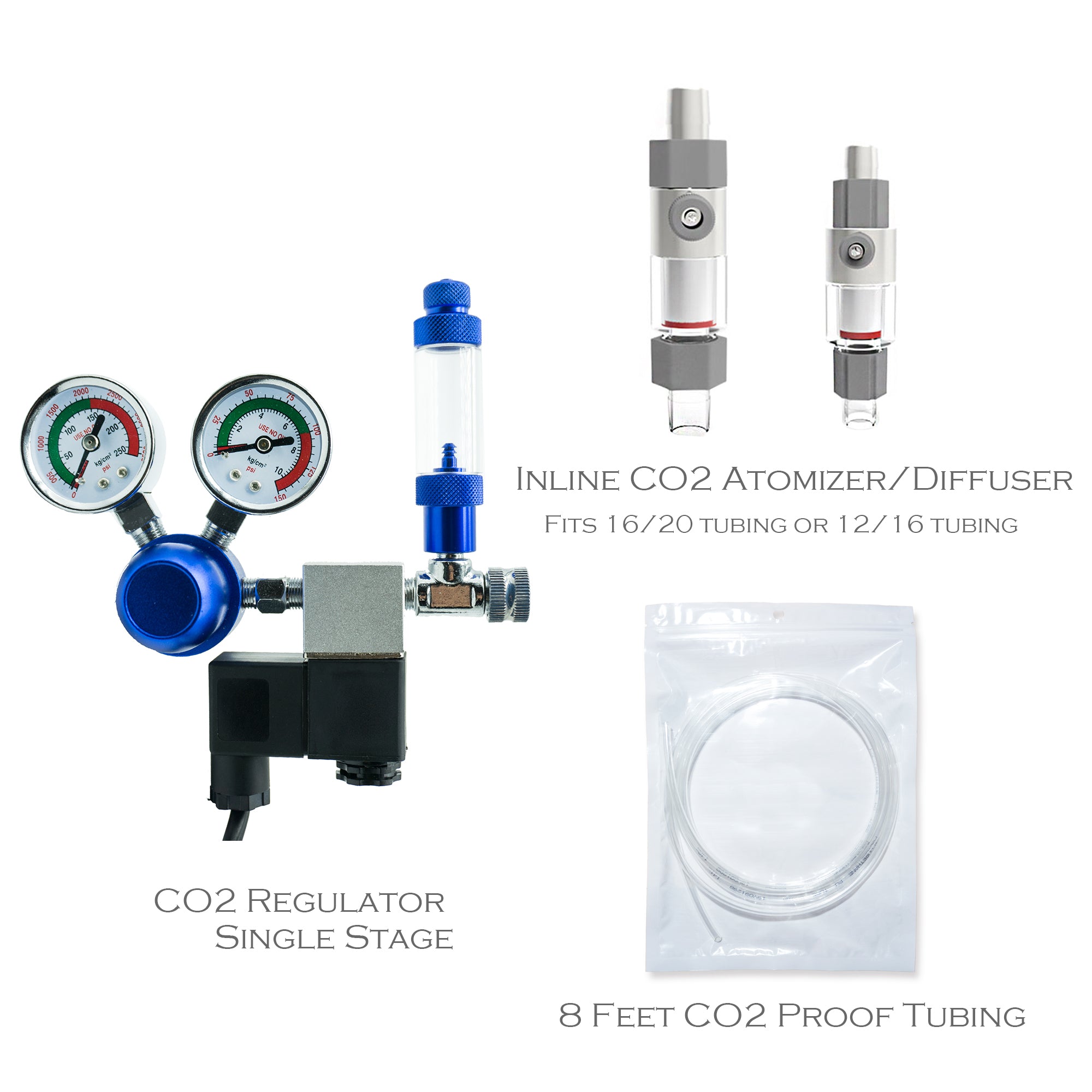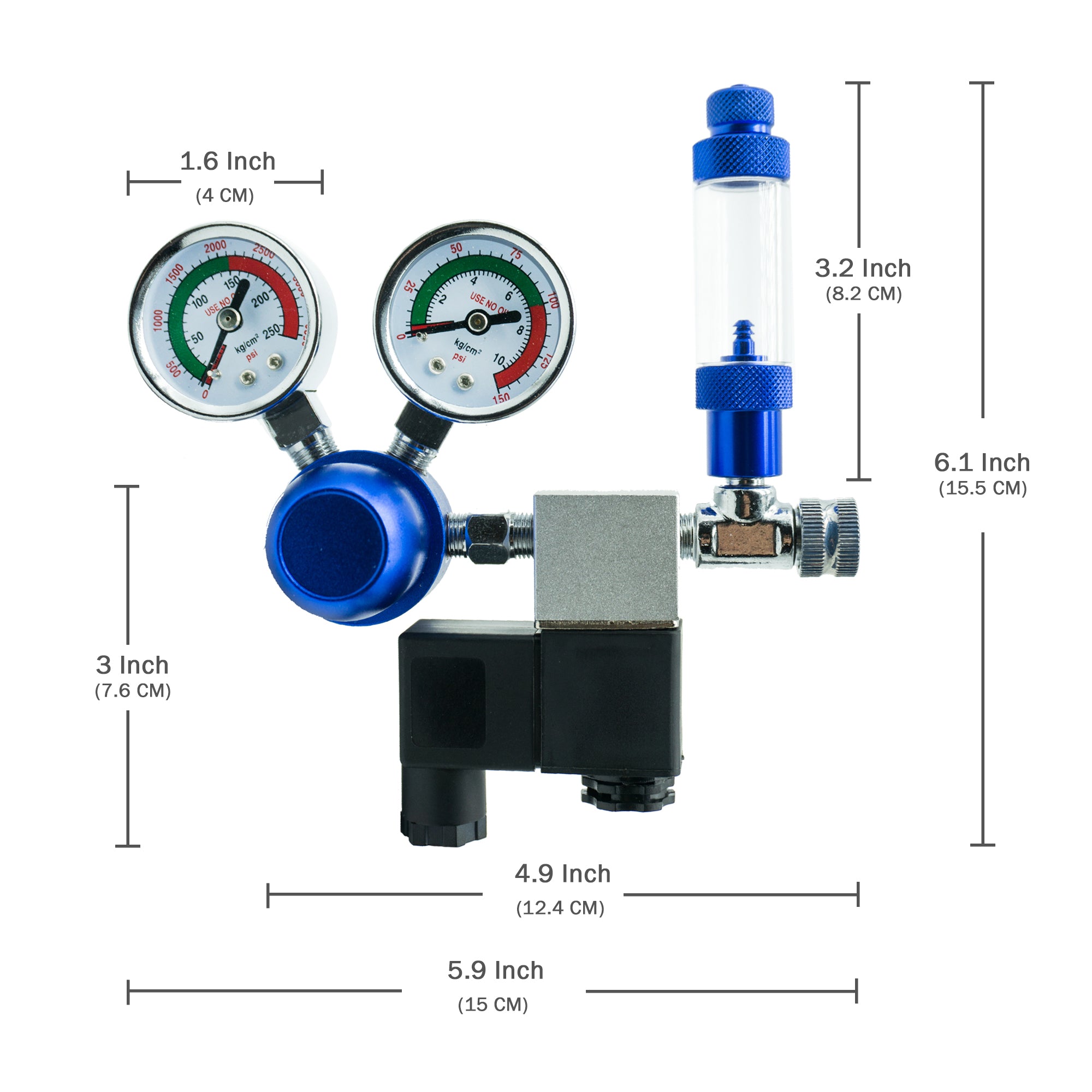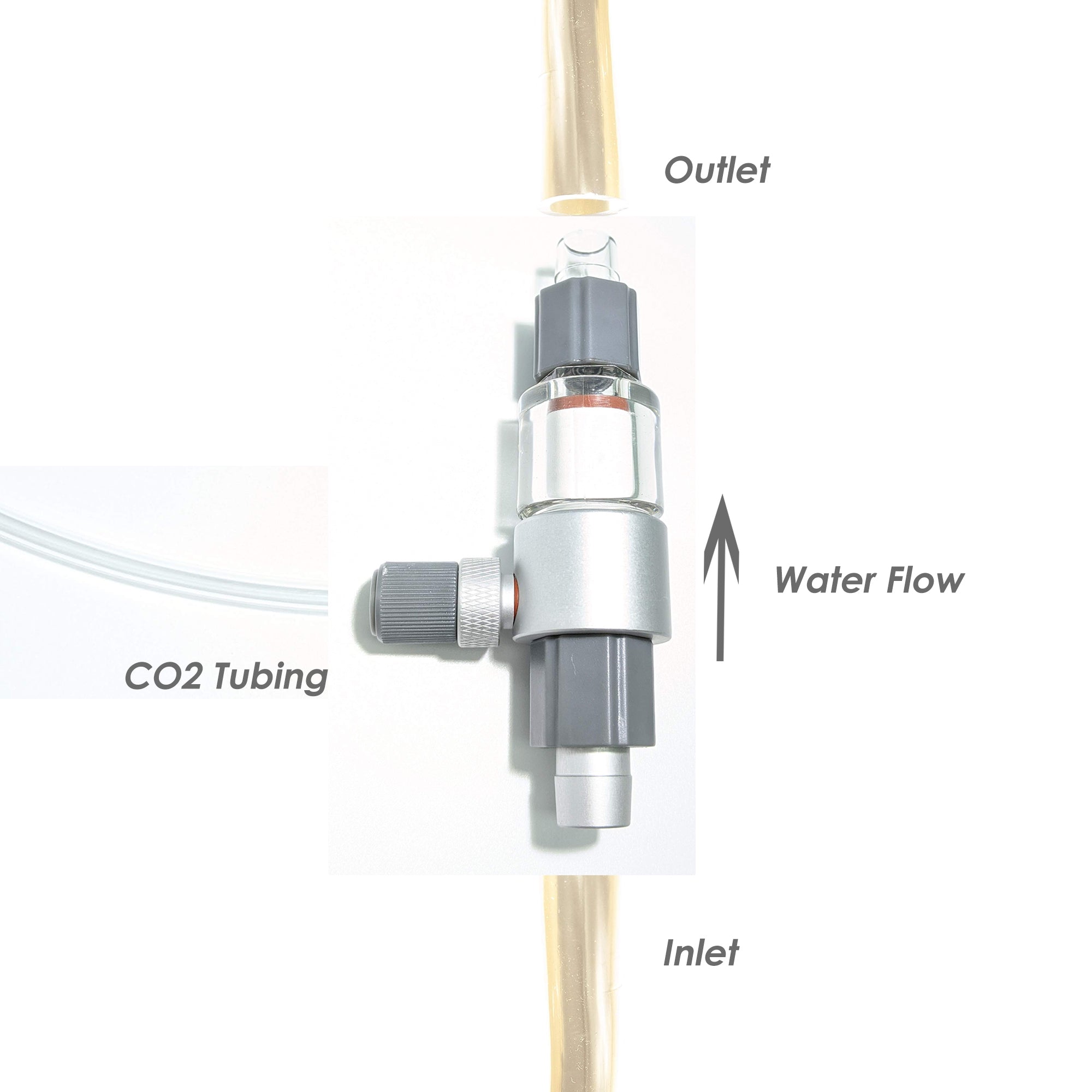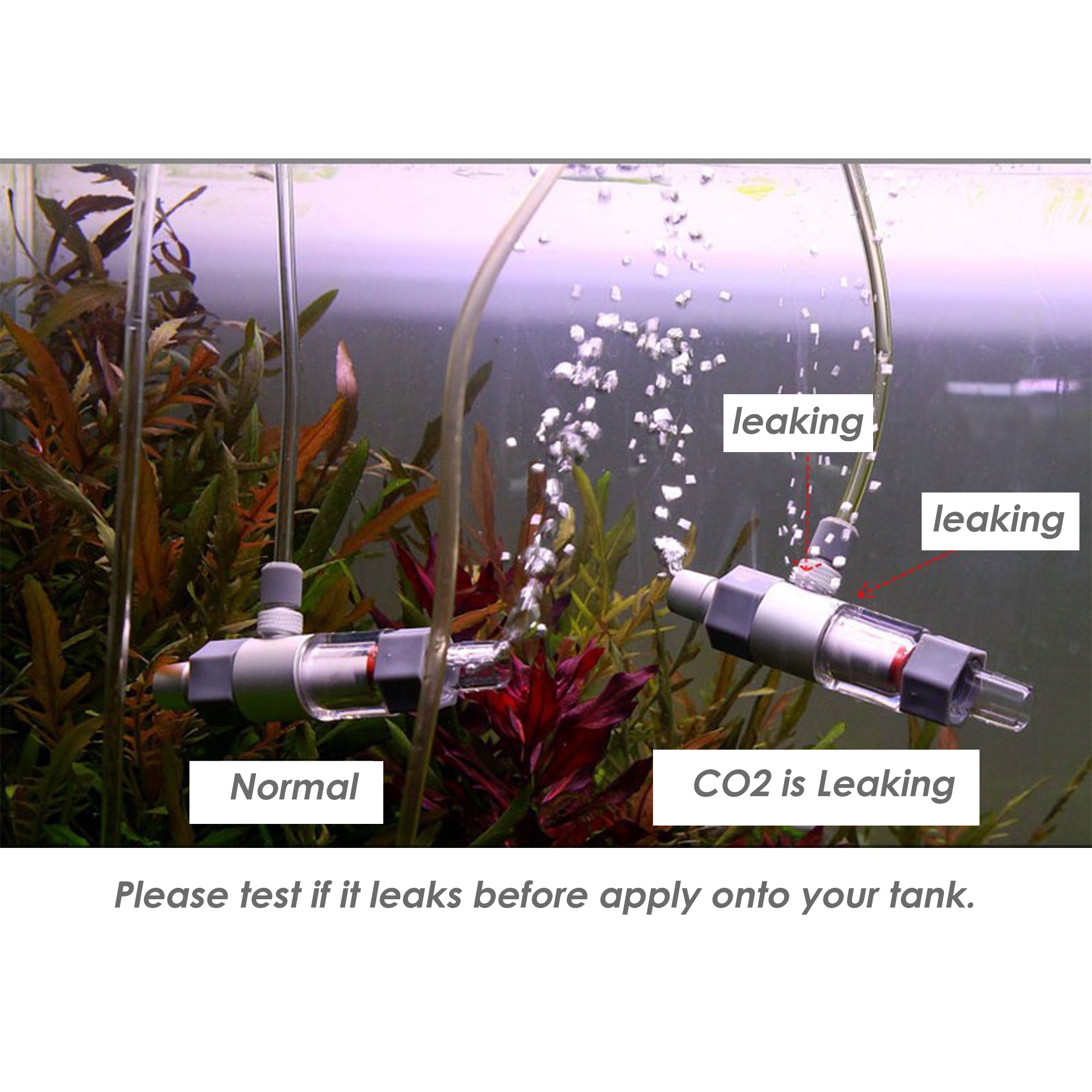 Complete Kit - VENO Elite Aquarium CO2 Regulator Single Stage w/ Inline Diffuser
Out of stock
Free US Standard Shipping on order over $35
This kit will come with everything you need to start injecting CO2 via external canister filter excluding the CO2 cylinder. 
This kit includes
 VENO Elite Aquarium CO2 Regulator Single Stage w/Duo Gauge X 1pcs

 QANVEE Inline CO2 Aquarium Atomizer Diffuser X 1pcs (fits 12/16mm hose or 16/22mm hose)

 8 Feet CO2 Resistant Tubing X 1 pcs 
Product Features
* It fits North American CO2 cylinder with CGA320 adapter.
* 110V with US 3 Pin Plug.
* Made of premium aluminum with blue coating, this regulator has a fine tuning valve that can precisely control the CO2 output and also has a bubble counter that can easily set 1 bubble for every 2-3 seconds.
* With the included low temperature solenoid valve, it is easier to connect this with a timer to control the working time. One single gauge clearly display the working status of the CO2 system. Leaking gas or excessive pressure is clear at a glance.
* Build-in Check Valve is included to prevent water flow back into the regulator and CO2 cylinder. Maximum Inlet pressure- 1500 psi. Maximum outlet Pressure: 1-45 psi.
WARRANTY
*One Year Manufacturer Warranty, Free Tech Support from Atlanta, GA.
New Goods Come Every Month!
Subscribe to our newsletter and be the first to receive the latest product information and deals!